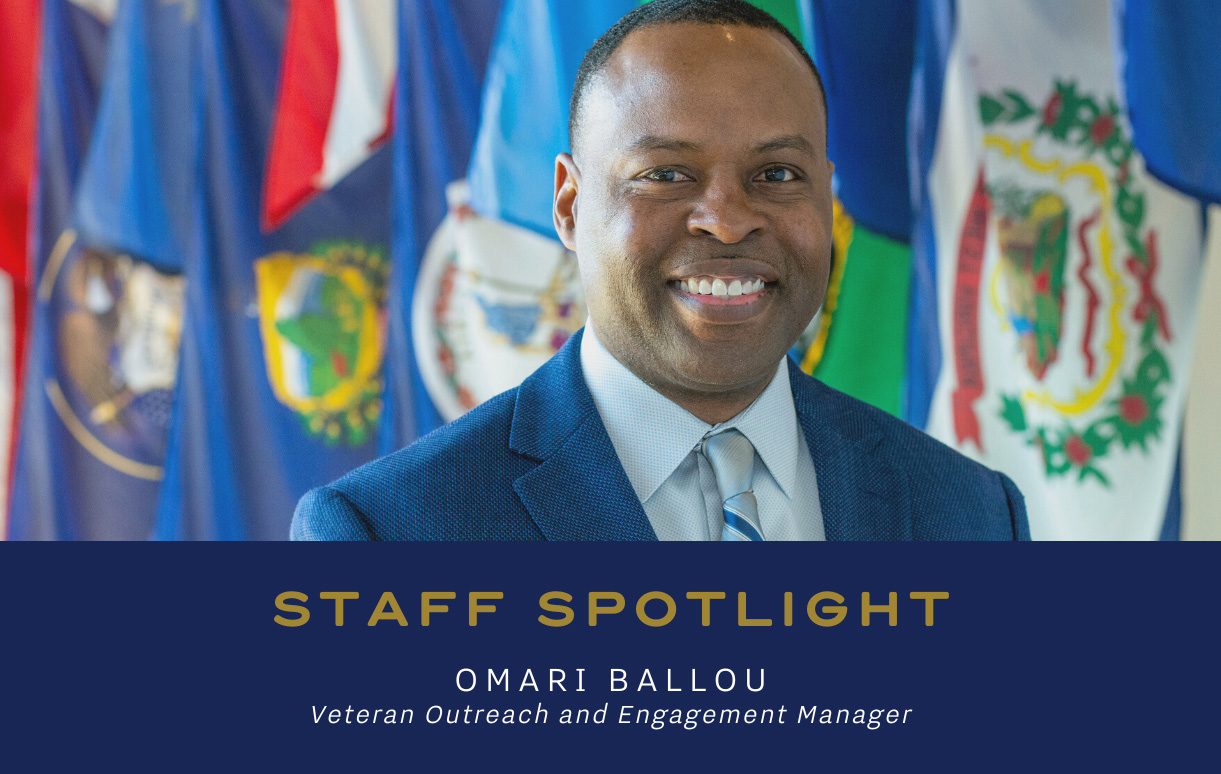 Each month, the Museum invites you to get to know the staff supporting our pillars to Honor, Connect, Inspire and Educate. Meet Omari, Cmd. Sgt. Maj., U.S. Army (Retired), our Veteran Outreach and Engagement Manager.
Q: What is your favorite place in the Museum and why?
A: The Museum Exchange (Gift Shop). There's nice merchandise representing all armed services and the museum. Inventory changes and remains relevant, too! You can also shop online.
Q: What are three words that best describe you?
A: Team Player. Loyal. Logical.
Q: What is something that no one would believe about you?
A: I was born in Maine.
Q: What is something on your bucket list?
A: I'd love to go to an Asian food festival.
Q: Coffee or tea?
A: Coffee.
Q: What are three items you would take with you on a desert island?
A: A compass, fire starter and 550 cord.
Q: If you could join any past or current music group which would you want to join and why?
A: Earth, Wind, and Fire; They're just dope!
Q: What's your favorite board game?
A: Chess! Wait…is that a board game?
Q: What is your go-to karaoke song?
A: "Fast Car" by Tracy Chapman.