We The People: Portraits of Veterans in America
September 18, 2020 – March 21, 2021
The National Veterans Memorial and Museum is proud to serve as the first stop for We The People: Portraits of Veterans in America, a nationally touring exhibition of Veteran paintings. We The People is an exciting art exhibition in Columbus generously presented at the museum by Big Lots with support from the Greater Columbus Arts Council and the Ohio Arts Council.
Seven years in the making, We The People is artist Mary Whyte's watercolor painting series of military Veterans reintegrating into society and the workforce after military service. The 50-portrait series — one Veteran portrait from each state — was created to honor our country's Veterans through art. What began as an effort to paint the face of America turned into an all-consuming mission to uphold and honor the hidden heroes of our country.
This remarkable series depicts military Veterans of all ages and walks of life from an astronaut to a zookeeper. "The taxi driver, schoolteacher, dairy farmer and rancher among others, are a collective symbol of the pursuit of peace and the freedom in which this country was founded," said Mary Whyte. "All of these men and women once signed a blank check on the value of their life and handed it to the American people."
About the Artist: Mary Whyte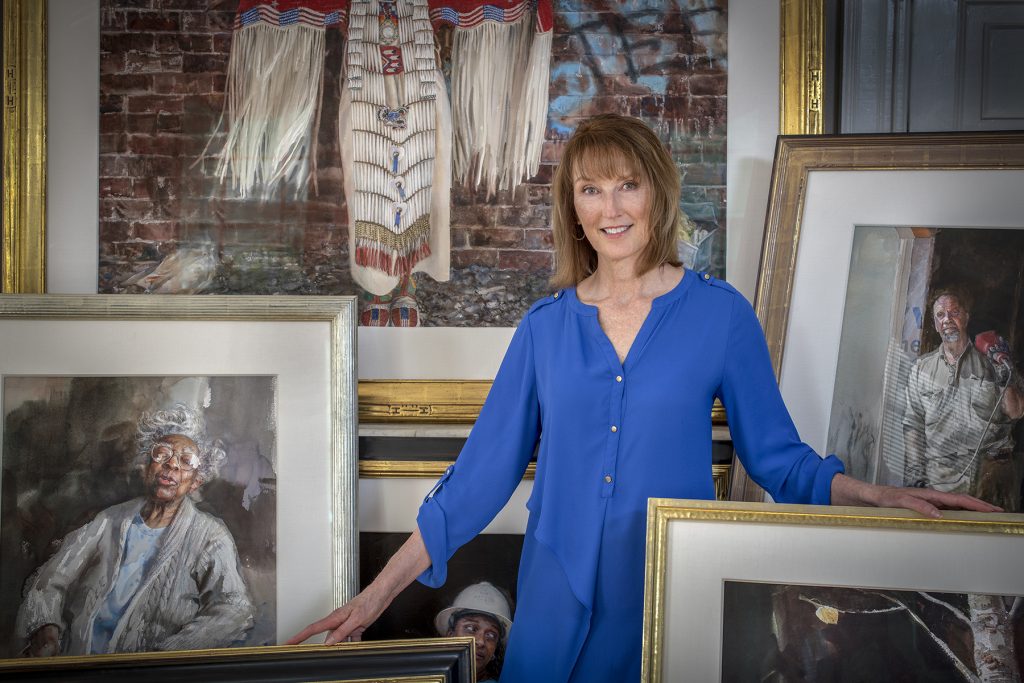 Mary Whyte (b. 1953) is an American figurative artist known internationally for her watercolors of contemporary people. Her works are in private, corporate, university and public collections nationwide, and have been featured in numerous media outlets including CBS Sunday Morning, PBS and NPR. In 2013, Whyte was one of ten artists worldwide invited to travel to China and exhibit her watercolors at the Nanning Art Museum in Nanning, Guangxi.
The author of seven books including We the People: Portraits of Veterans in America, Whyte's work has also been featured in many international publications. She is the recipient of numerous awards including the Portrait Society of America's Gold Medal.
In 2019 Whyte founded the Patriot Art Foundation as a means to honor and inspire Veterans through the arts. Photo by Jack Alterman
Events
To support Veterans and the We The People art installation, the museum and Mary Whyte will present a series of interactive events.
December 23, 2020 – March 21, 2021
We The People: Portraits of Veterans in America Virtual Tour
During the 24-minute tour, you will enjoy watercolor artist Mary Whyte's exquisitely detailed paintings as she shares what prompted her to secretly embark upon a seven-year journey across America to meet and paint a Veteran from each state. Experience for yourself, the search for inspiration and painting challenges that were part of her journey to honor all Veterans in a one-of-a-kind tribute. Virtual tickets are available through March 21, 2021, and cost $7 for 72 hours of tour access. The tour is free to museum members.
March 2021
In Our Studio: Mary Whyte Paints!
Mary Whyte will lead a two-day, in-person art class at the National Veterans Memorial and Museum. This will be an introduction to watercolor painting class including live demonstrations and personal instruction. Painting materials will be donated by the Patriot Art Foundation Open to the public, this ticketed event is limited to 30 people.