Our reading recommendation this month is Ernest Hemingway's, A Farewell to Arms. Written by one of the most influential writers of the 20th century, this novel is set during WWI and weaves an incredible story of love and war while creating a historically accurate depiction of the Battle of Caporetto and fighting on the Italian front against German attacks. In this month's #NVMMREADS, Brianna Jones, Guest Experience Associate, shares with us more about Hemingway's contributions to American war efforts:
This month we're reading Ernest Hemingway's novel, A Farewell to Arms – an emotionally complex novel set in the later stages of World War I, which paints an incredible picture of the moral conflicts of war.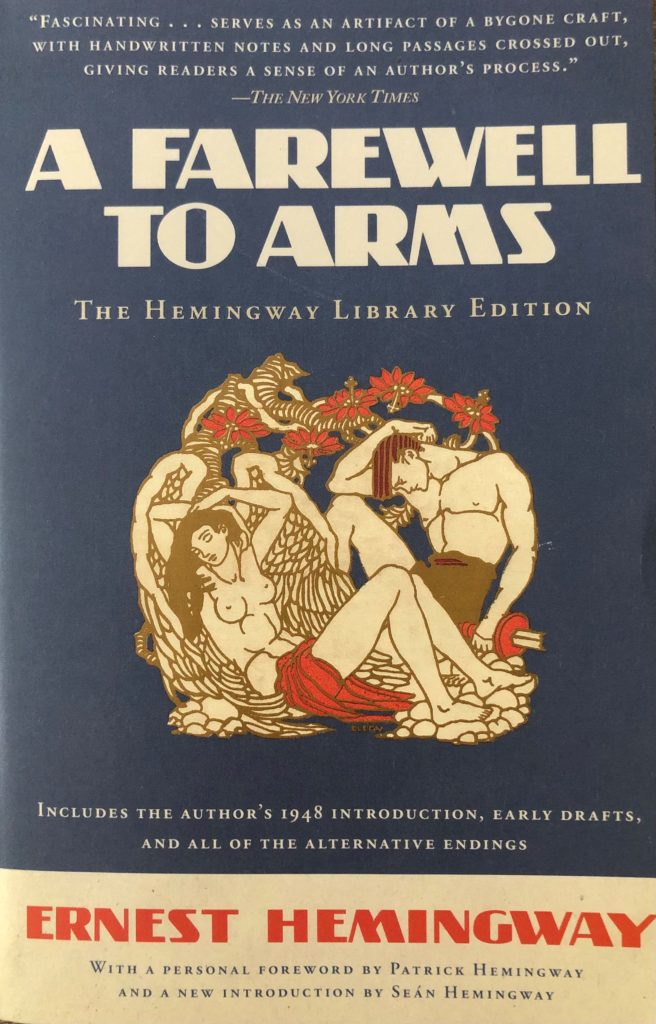 What makes this novel so interesting is that a prominent portion of A Farewell to Arms was written autobiographically. Hemingway himself volunteered to be an ambulance driver on the Italian front during the First World War and served for 10 months in Europe. He experienced the harsh realities of war without serving as a soldier and even sustained injuries due to a mortar shelling on July 8, 1918. Hemingway was the first American awarded the Italian Silver Medal of Valor for carrying a wounded Italian soldier to safety, though badly wounded himself. Due to his own injuries, Hemingway was transferred to a hospital in Milan and was rendered incapable of continuing his duties as an ambulance driver, which ultimately ended his tenure with the Red Cross.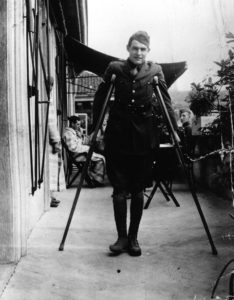 Though Hemingway played a more limited role in the war than his protagonist, Frederic Henry, the similarities between them are notable. Like Hemingway, Henry served on the Italian front, suffered a severe injury, and fell in love with a combat nurse. By including many of his own life experiences into this novel, Hemingway captivates readers with an authentic representation of life and his own philosophical thoughts on war.
When a Farewell to Arms was published in 1929, there were many controversies that surrounded the release of this book. The indifferent attitude with which Henry reacted to adverse judgements on leadership and the decisions made by those in positions of authority is a central theme in this novel. Hemingway's journalistic and prose style of writing embodies the unspoken thoughts of those who questioned their reason to serve – whether it was for glory, honor, or the sense of debt that one feels to their country that inspired them to join the service. As our view of war and conflict has changed over time, these ideas are now widely accepted while even still, other issues present themselves in Hemingway's writing, such as the author's representation of women and minorities which is not indicative of today's standards and values.
In addition to the question of reasoning and loyalty, there are two major themes that oppose each other, yet are instrumental to the story's development – love and war. Throughout the novel, the numbing emptiness war creates is made apparent from the very beginning of this book. It is a consummation; the intensity is so overpowering that any emotion other than pain seems illegitimate and impossible. The only alternative to this consummation is love. Based largely on his personal experiences with heartbreak, Hemingway's story demonstrates that whether genuine or artificial, love is simply a distraction from war and a valid motivation for continuing to fight.
This novel is truly a testament to the concept of service as a whole and the sacrifices that are made by those who join the military. It offers a dynamic perspective on the strength and character that it takes to devote one's time, energy, and life to a cause. For this reason, our Guest Experience team highly recommends A Farewell to Arms as this month's #NVMMREADS. Be sure to share with us what you're reading this summer!