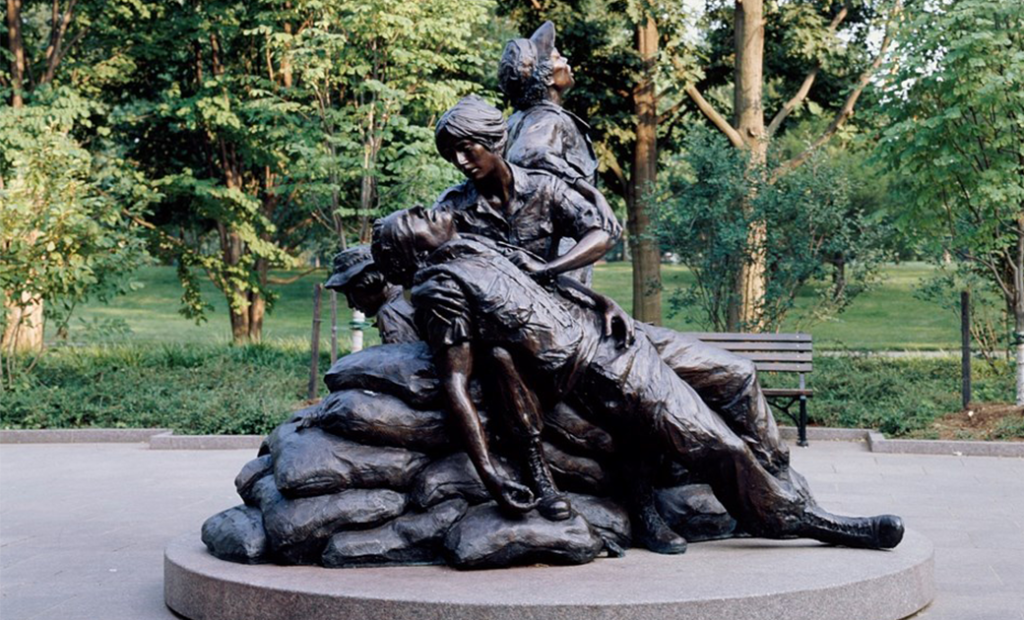 For those who serve in war, the emotional, physical, and mental struggles faced do not simply end once they return home. Many struggle to transition from soldier on the battlefield to life back home in the states. Our Museum Educator, Samantha Brooks, shares the story of Lynda Van Devanter, a nurse who served during the Vietnam War. Lynda suffered from depression after she returned home and fought to overcome her feelings of hopelessness and build a community for other women Veterans.
Lynda Van Devanter was born on May 27, 1947 to a close-knit Catholic family in Washington D.C. In 1965, Lynda enrolled at the Mercy Hospital School of Nursing in Baltimore where she trained to become a nurse. In 1968, she went to a U.S. Army recruiter lecture which asked nursing students to consider joining the army to serve in Vietnam. It was at this moment that Lynda decided she needed to head to Vietnam to serve as a nurse. Following six weeks of basic training at an Army base in Texas, Lynda was assigned to serve as a nurse with the 71st Evacuation Hospital in Pleiku province, Vietnam. She worked long, grueling, twelve-hour shifts in a poorly equipped and tightly packed hospital. Each day, she treated soldiers with horrifying wounds while listening to the sounds of explosions and sniper fire. The experience took such a toll on Lynda that she began to lose faith in the U.S. forces' reason for being in Vietnam.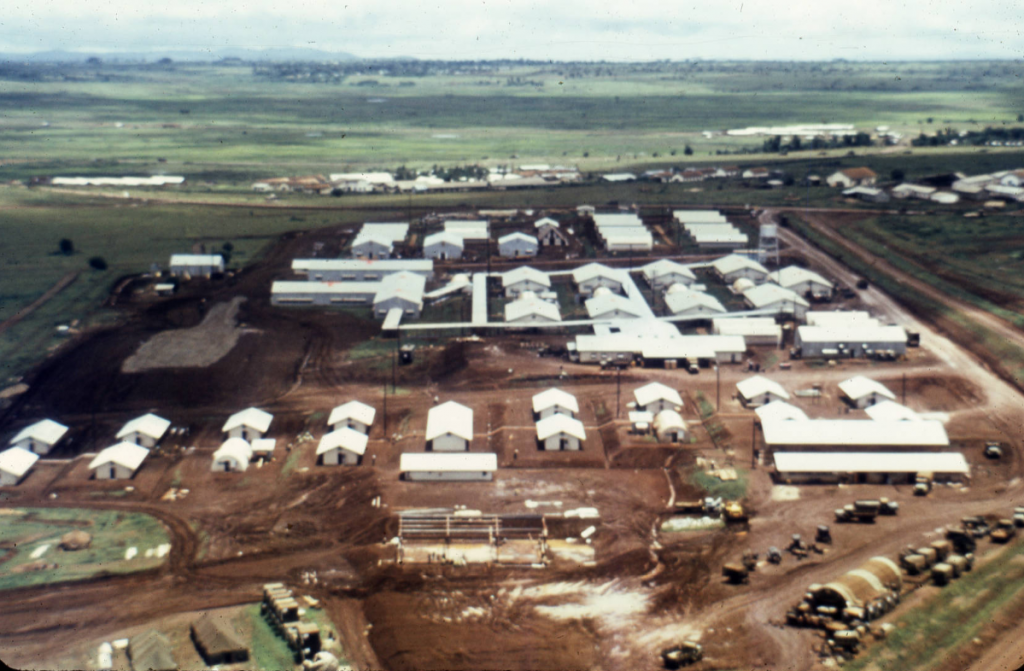 After a year of service, Lynda returned to an America embroiled in antiwar demonstrations and she experienced hostility from her fellow Americans. However, the worst part of her homecoming was the fact that many people were unaware that women even served in the Vietnam War. At that time, the U.S. government did not provide support programs for women Veterans. As a result, Lynda felt isolated and angry. Without a support system, she became depressed and suffered from nightmares and flashbacks. However, help eventually came from Boddy Muller, the founder of the Vietnam Veterans of America (VVA). The VVA was created to help Vietnam War Veterans, such as Lynda, deal with both emotional and physical trauma sustained while serving in the war. Thanks to the support she received from her fellow Veterans in the VVA, Lynda realized she was not alone and that she should be proud of her service. Their support encouraged her to return to college where she received a bachelor's degree in psychology so that she could help other servicewomen who felt alone and hopeless.
In 1980, Lynda founded the Vietnam Veterans of America Women's Project to bring recognition to female nurses and other women Veterans and provide them the necessary support. She used her degree in psychology to help counsel women Veterans who were struggling with Post-Traumatic Stress Disorder (PTSD). Lynda also wrote a book entitled Home before Morning: The Story of an Army Nurse in Vietnam in which she shared her experiences during and after serving in the Vietnam War. The book both raised awareness and support for women Veterans and helped her come to terms with her own experiences. Lynda continued to be a voice for those struggling with PTSD until her death on November 15, 2002 at the age of 55.
To learn more about what we are doing to honor women Veterans, visit Women's History Month!
References:
Kaufman, M. T. (2002, November 23). Lynda Van Devanter, Nurse Who Became Chronicler of Her Wartime Pain, Dies at 55. The New York Times. https://www.nytimes.com/2002/11/23/us/lynda-van-devanter-nurse-who-became-chronicler-of-her-wartime-pain-dies-at-55.html
Lynda Van Devanter. (2021, February 20). Encyclopedia.Com. https://www.encyclopedia.com/history/encyclopedias-almanacs-transcripts-and-maps/lynda-van-devanter