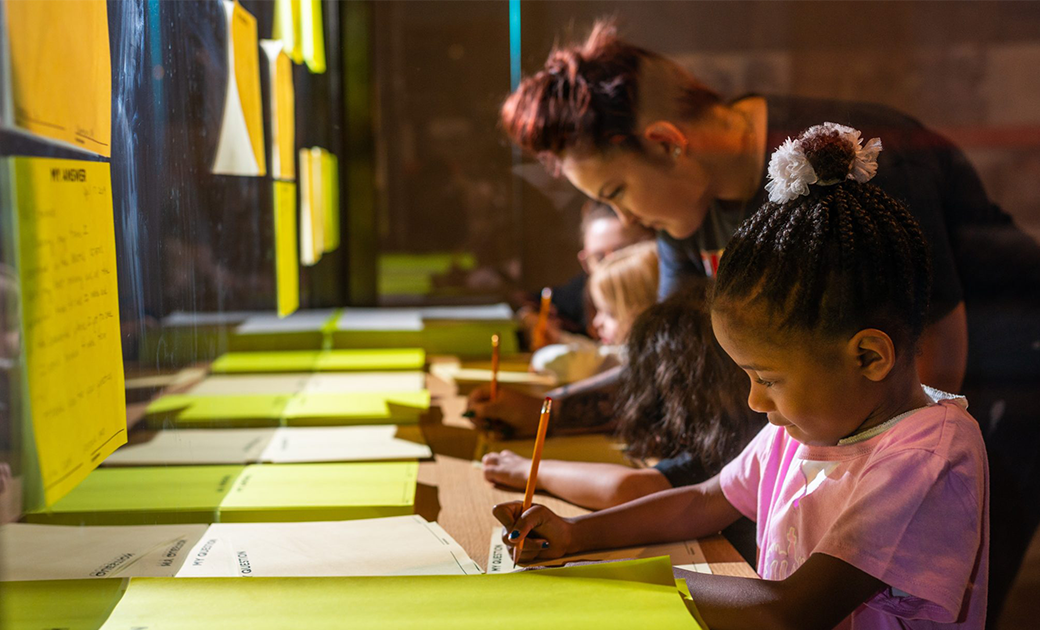 Communicating through letter writing is a great way to send a special message or say thank you to Veterans who have served our country, active-duty servicemen and women deployed all over the world or first responders in our community like EMT, police officers and firefighters.
Who would you like to write a letter to? Let's look at some definitions. Who is a Veteran? A Veteran is a man or woman who has served in the U.S. Armed Forces during a time of war or peace. The six branches of the United States Armed Forces are the Army, Navy, Marines, Coast Guard, Air Force and Space Force. Who is an active-duty serviceman or woman? An active-duty service member is a man or woman who is currently deployed serving in the U.S. Armed Forces.
Who is a first responder? A first responder is a person, usually a team of people, who are the first to respond to an emergency situation. Examples of first responders are firefighters who put out fires, EMT, emergency medical technicians, who respond to someone having a medical emergency and police officers, who respond to people who need help from law enforcement.
Each one is a true hero, and that is why we enjoy writing letters to all of them.
Now, let's get started writing your letter. Here are three simple steps to writing your letter.
Write an introduction. The introduction should include a greeting, such as Dear Veteran, Dear Servicemember or Dear First Responder.
Write a message of thanks and gratitude to express how we are fortunate to have them serving and sacrificing so much to keep us safe. You can write a message like, thank you for being brave, thank you for being a hero, thank you for keeping us safe or we appreciate all that you do for our community.

If you want to be creative, you can add hand-drawn pictures like the American flag, a bald eagle, stars, a rainbow or hearts. Veterans, active-duty service members and first responders really enjoy receiving handwritten notes from members of our community.

Last, close your letter by signing your first name only or your initials. By keeping the letter simple and with a positive message, any servicemember will be delighted to receive a heartwarming letter from those who they protect and keep safe.
If you want to scan and email letters or send from the computer, please feel free to send those to active military servicemembers, you can send those to: https://www.buckeyemilitarymoms.org/index.html or bluestarmothers9@gmail.com.
NOTE: The National Veterans Memorial and Museum is working with Experience Columbus encouraging people to send letters to Veterans at the Chillicothe, Ohio, VA Medical Center (Community Living Center) through April 30. Details and the address can be found here: https://www.experiencecolumbus.com/columbusletterstoveterans/.
Thank you for supporting our Veterans, First Responders and all those on the front lines while we all do our part by staying at home!