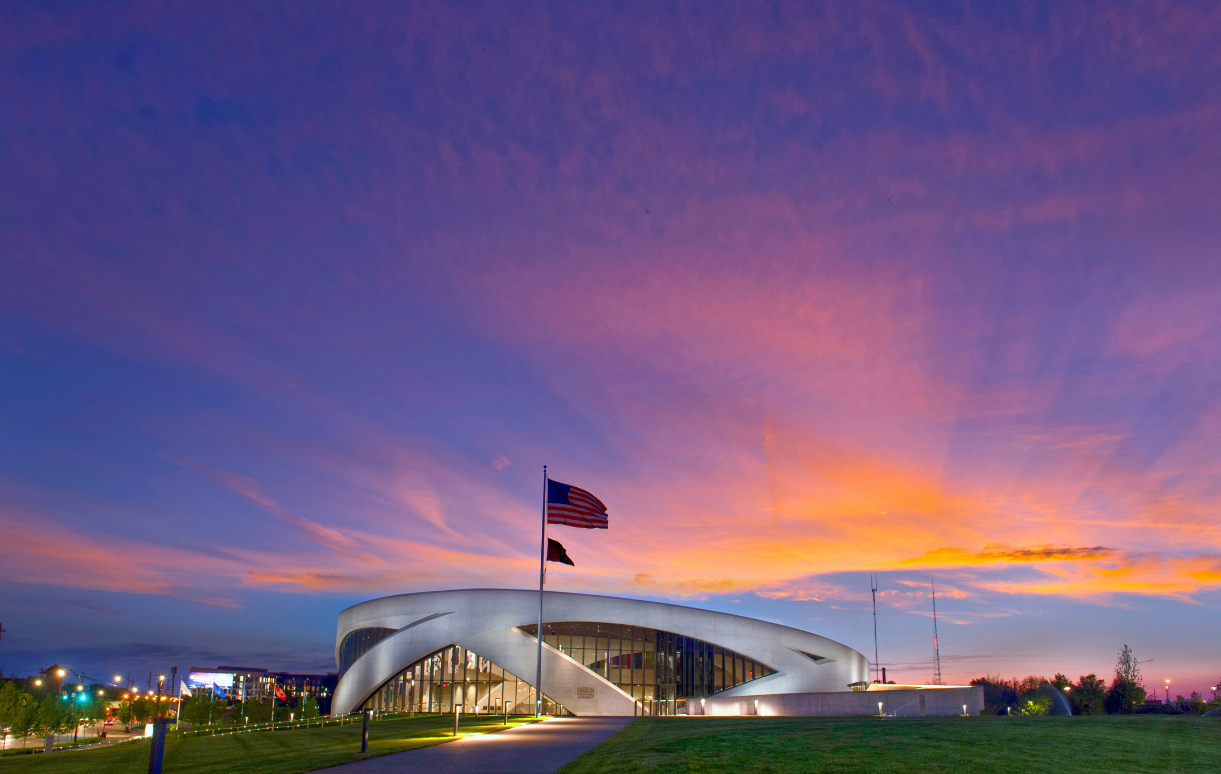 Don't let your New Year's Resolutions sunset yet! From improving physical and mental health, setting career goals or trying out a new hobby, you can still prioritize your personal development and stayed motivated.
Check out these 5 NVMM videos to inspire and keep you on track with your 2023 resolutions!
1. Resolutions that Last: Attainable Goal Setting Strategies
Jacki Carr, Goal Coach, Speaker and Writer joined us to explore goal setting techniques and strategies that will prepare you to deliver your unique gifts to the world. Learn how the dynamic combination of vision, values and goal setting can help you strengthen accountability and support your next evolution of self.
The GOALS ALIVE workbook can assist participants with their 2023 goal setting.
2. The Healing Power of Yoga
As a part of PTSD Awareness Month, U.S. Army Veteran and Gold Star Spouse Jennifer Ballou hosted a hybrid yoga session at the Museum. This program included a brief introduction and a 45-minute restorative flow yoga class, followed by closing remarks on how yoga and mindfulness tie into physical wellness and mental health.
You can join Jennifer and the NVMM Yoga team every Sunday at 9 a.m. Learn more about our Resilience and Wellness Program.
3. Navigating Life's Battlefields
At the height of the pandemic, we explored how to navigate life's battlefields with U.S. Army Veteran Josh Mantz. In 2007, a sniper's bullet nearly ended Josh's life while he was serving in Iraq. After flatlining for a full 15 minutes, a determined and highly skilled medical team was able to resuscitate him. Josh has since become one of the nation's leading speakers on psychological trauma and moral injury.
4. No Boundaries: Kirstie Ennis' Mission to Serve
In honor of Women's History Month, we welcomed U.S. Marine Corps Veteran Kirstie Ennis. She is the daughter of two Marines whose example inspired her to join the Marine Corps at the age of 17. Deployed to Afghanistan in 2012, Ennis was in a traumatic helicopter accident. After more than 40 surgeries and the amputation of her left leg, she has become a role model and inspiration for others around the world.
5. Fishing for Healing: No Bait Needed
Expand your toolkit with therapeutic fly fishing. Project Healing Waters Fly Fishing joined us to share how casting a line can offer physical and mental health benefits, provide a tranquil space for reflection, teach resilience and build community.
Now you have the guidance to keep those New Year's Resolutions in motion and stay on track. Here's to a stronger more confident you in 2023!