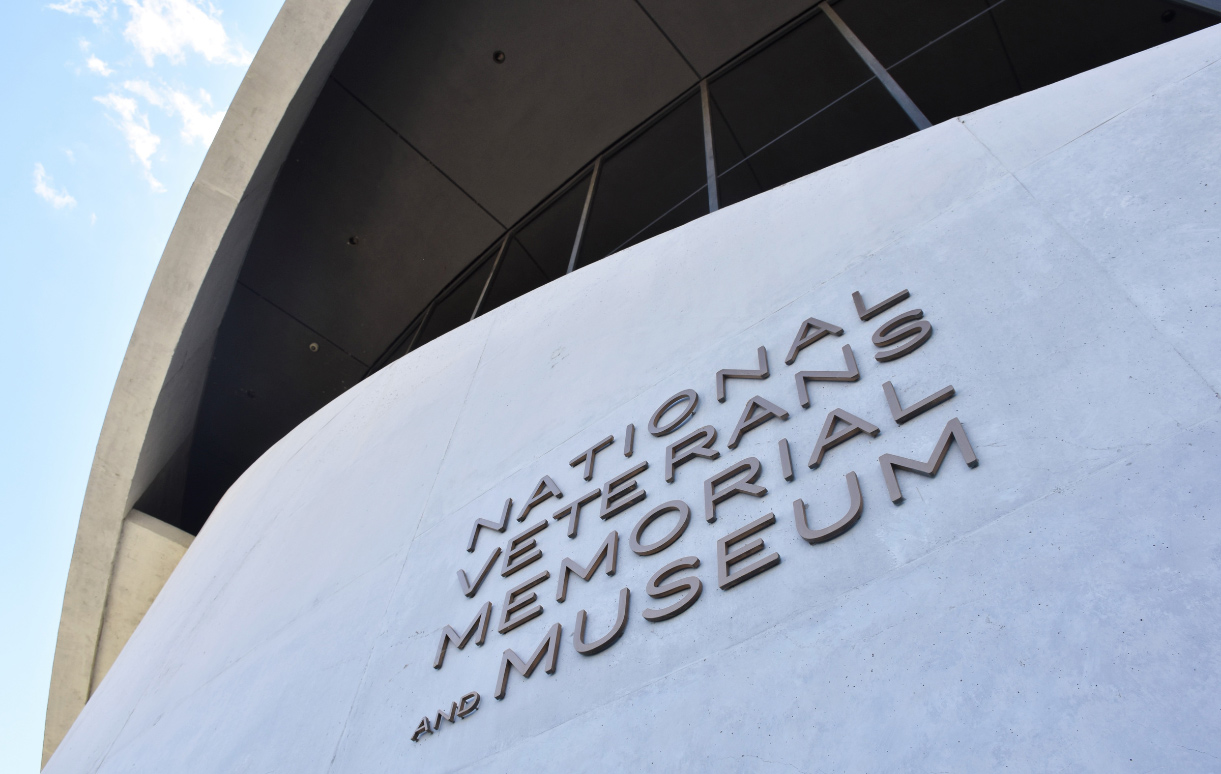 Heading into the Museum's fourth anniversary, it's time to highlight a few things everyone should know about the NVMM.
1. Iconic Building Without Columns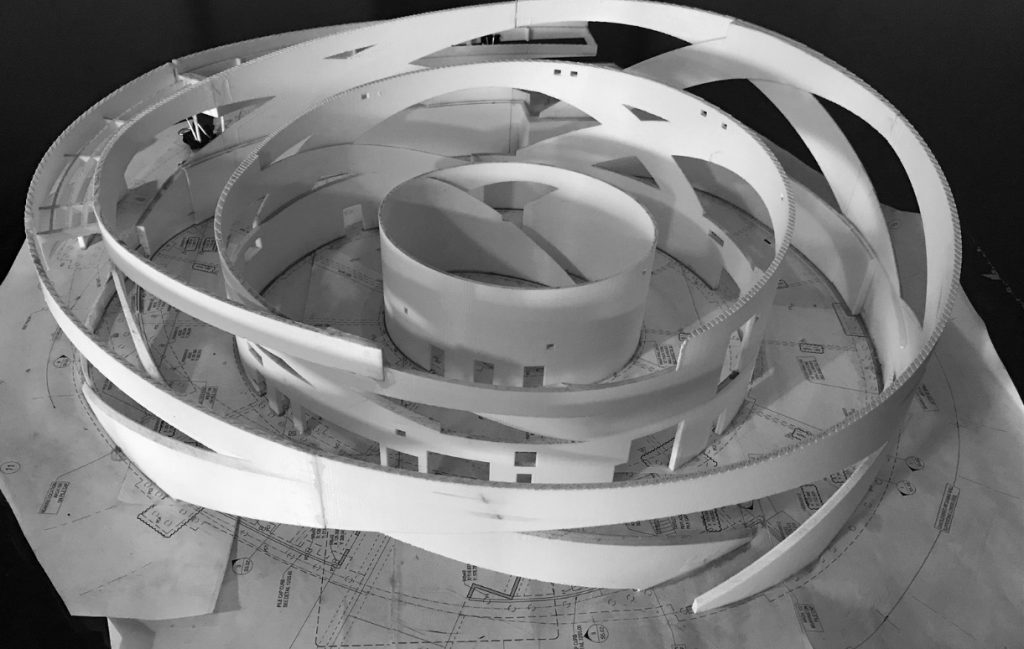 Due to the irregular curvilinear design of the building, the Museum was built using a 3D model. Every point was assigned with x, y, and z coordinates, with blueprints being of minimal help. In fact, our design has zero weight bearing columns.
2. Concrete with a Purpose
Allied Works designed our concrete arch structure with 28 million pounds of concrete and a glass curtainwall system. Seeming to rise organically from the ground, our building is a symbol of our nation's Veterans and how their strength emanates from within.
3. Don't forget to look down!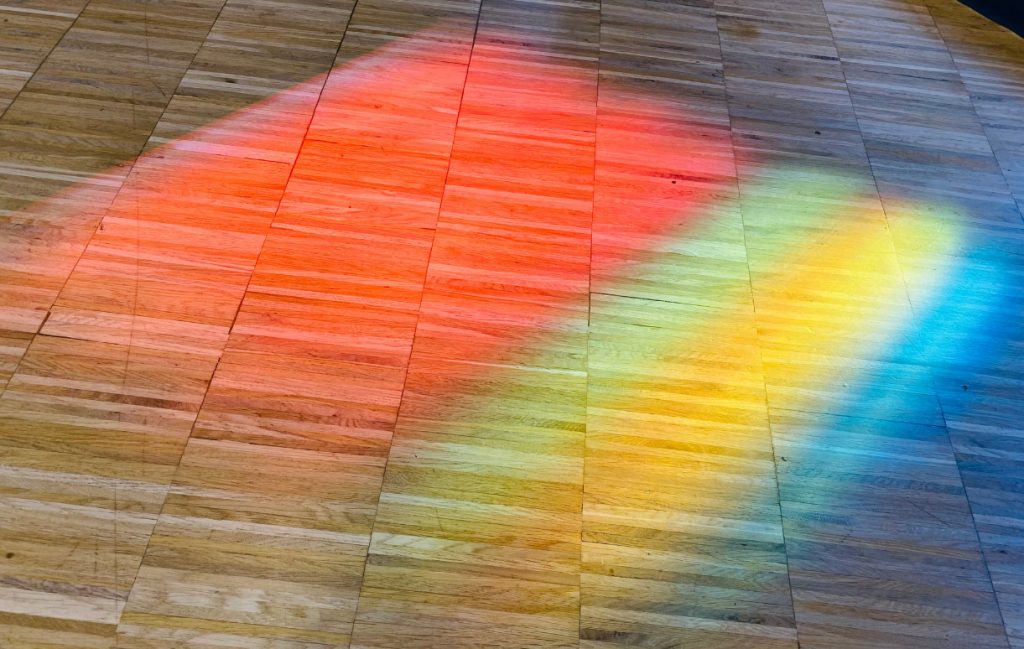 Our floor contains over 1 million individually inlaid pieces of White Oak, a traditional American wood species found in hometowns across America.
4. We're the ONLY Museum honoring ALL Veterans
There's ONLY ONE Museum in America that honors ALL Veterans – from all branches of service, and from all eras of our nation's proud history of military service, both peacetime and wartime. We are proud to give a voice to every man and woman who answered the call for our country.
5. Awards, Awards, and more Awards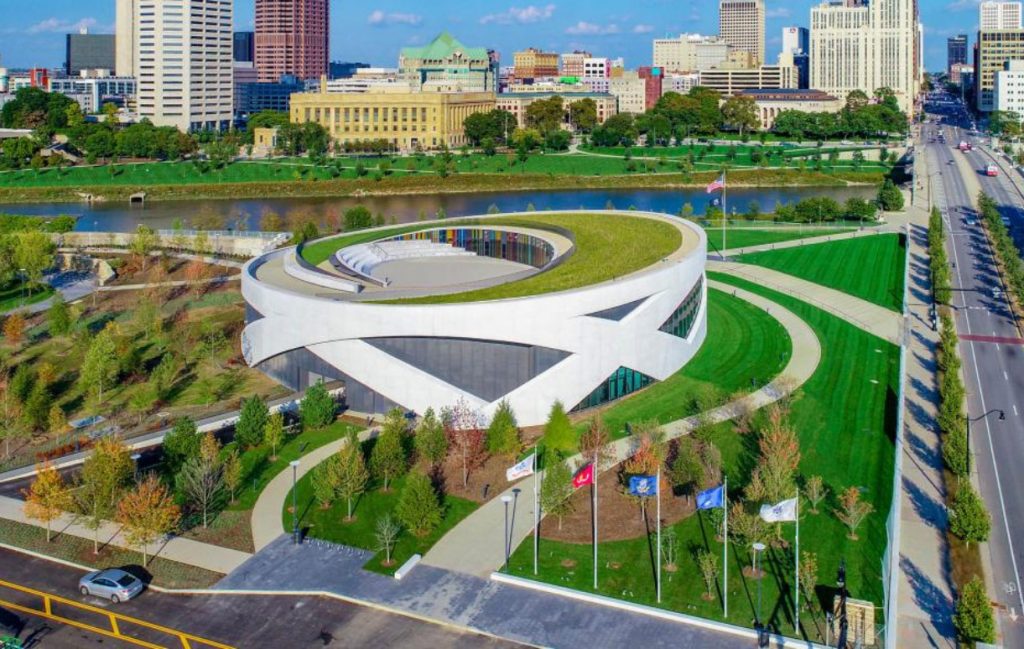 6. What's behind the Museum?
Our Memorial Grove is 2.5 acres featuring a grove of trees, water feature, memorial wall, Soldier's Cross and Purple Heart Monument. All together creating a cohesive space for remembrance, inspiration and recognition of service.
OLIN, our Landscape Architects, utilized 5 species of Elm Tree, a tree that has sheltered Veterans and their families since colonial times. The reflecting pool and three water cascades highlight water as the elemental source of life and healing. Lastly, the limestone wall references regional geology and symbolizes our strength as a nation as best exemplified by the teamwork of our armed forces and the motto, E Pluribus Unum, "From many, one."
7. Artifacts in our Meeting Room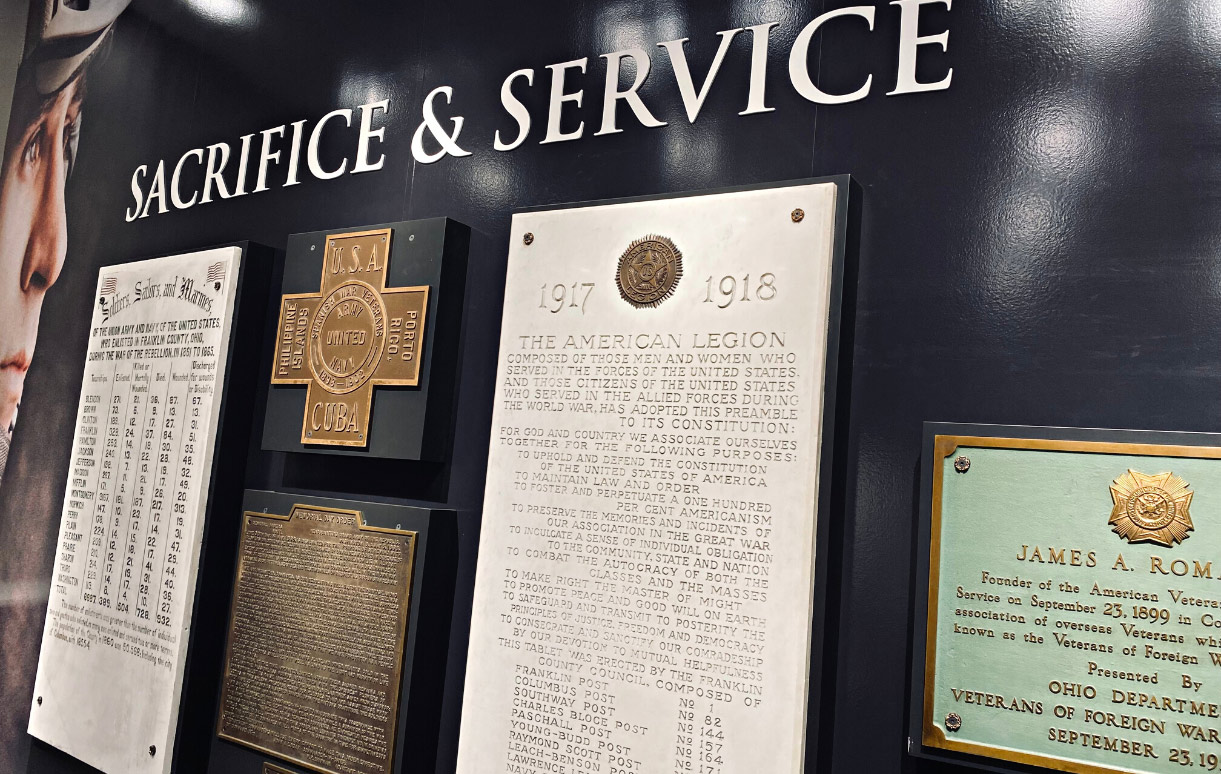 Our Franklin County Meeting Room contains artifacts from the original Veterans Museum in Columbus.