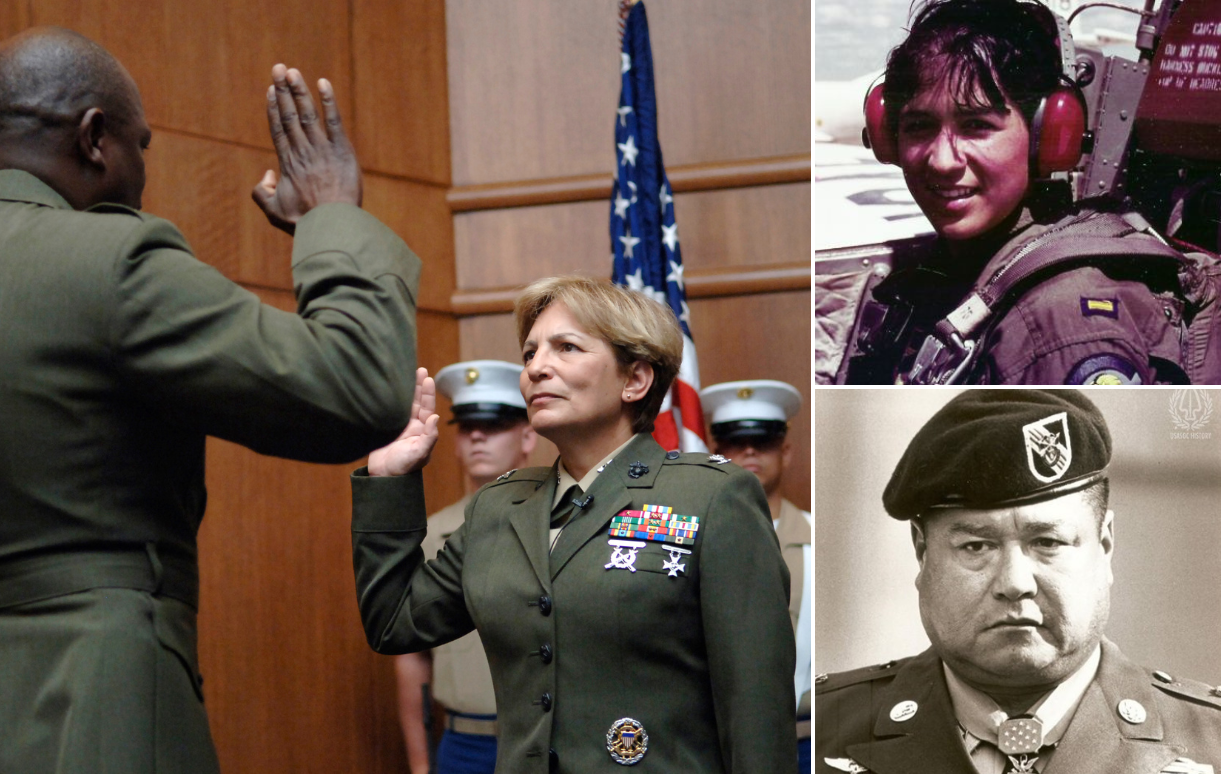 Hispanic Americans have enriched our nation beyond measure with the quiet strength of closely knit families and proud communities.

President George H.W. Bush
Every year from September 15 to October 15, Americans celebrate Hispanic Heritage Month by appreciating the community's history, heritage and contributions. In 1987, Representative Esteban Torres of California submitted H.R. 3182, a bill to expand Hispanic Heritage Week into a Hispanic Heritage Month. In his remarks, Torres noted that supporters of the legislation "want the American people to learn of our heritage. We want the public to know that we share a legacy with the rest of the country, a legacy that includes artists, writers, Olympic champions, and leaders in business, government, cinema, and science."
Explore some powerful stories of Hispanic American service members who devoted their lives to a cause greater than oneself.
Carmen Contreras-Bozak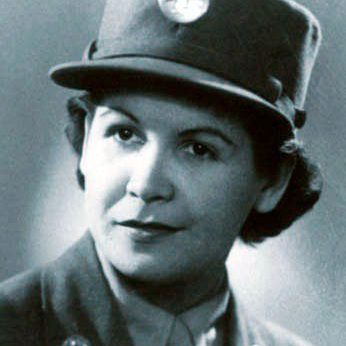 Carmen Contreras-Bozak was the first person of Hispanic heritage and the first of approximately 200 Puerto Rican women who would serve in the Women's U.S. Army Auxiliary Corps during World War II. She joined the WAAC and volunteered to be a part of the 149th WAAC Post Headquarters Company, "the first American women's expeditionary force in history." It was also one of the most highly qualified WAAC groups ever to reach the field.
Lieutenant Colonel Olga Custodio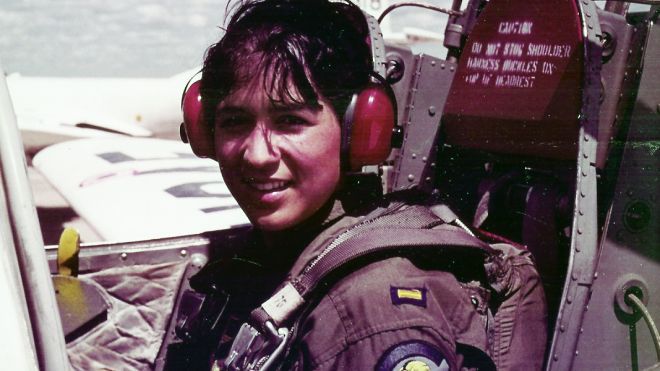 "Querer es poder" (loosely translated to "where there's a will there's a way") is Lieutenant Colonel Olga Custodio's life mantra. Custodio became the first Latina to complete U.S. Air Force pilot training and the first to become a U.S. military pilot. Learn how she Commanded the Skies.
Major General Angela Salinas
She was the first woman to command a Marine Corps Recruit Depot, and the first Hispanic woman to become a general in the Marines. The youngest of five children to Mexican immigrants, Salinas was the first in her family to graduate from college. In 2013, Salinas retired after 39 years of military service as the highest-ranking female in the Marines, at the time of her retirement. Hear her story:
Beyond the Call of Duty: Medal of Honor Recipients
Since 1865, 61 men of Hispanic heritage have been awarded the Medal of Honor: Two were presented to members of the U.S. Navy, 13 to members of the U.S. Marine Corps and 46 to members of the U.S. Army.
Captain Humbert "Rocky" Versace
As the son of an Army colonel, Versace was no stranger to the military. Upon high school graduation, Versace followed in his father's footsteps and joined the military.
On May 12, 1962, Versace began his first tour of duty in the Republic of Vietnam as an intelligence advisor. While accompanying a Civilian Irregular Defense Group (CIDG) patrol engaged in combat operations in the Republic of Vietnam on October 29, 1963, Captain Versace and the CIDG assault force were caught in an ambush from elements of a reinforced enemy Main Force battalion. Versace was eventually captured and taken to a prison deep in the jungle along with two other Americans, Lieutenant Nick Rowe and Sergeant Dan Pitzer. He tried to escape four times but failed in his attempts. The last time the prisoners heard his voice, he was loudly singing "God Bless America." On September 26, 1965, North Vietnam's "Liberation Radio" announced the execution of Captain Versace. His remains have yet to be recovered.
He was the first member of the U.S. Army to be awarded the Medal of Honor for actions performed in Southeast Asia while in captivity. Explore more of his Profile in Courage.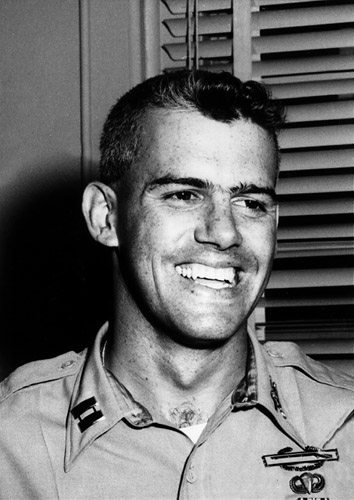 Master Sergeant Roy P. Benavidez
"If the story of his heroism were a movie script, you would not believe it." -President Ronald Reagan
On the morning of May 2, 1968 in Loc Ninh, Vietnam, Benavidez voluntarily boarded a returning aircraft to assist in a Special Forces extraction attempt. Despite being wounded multiple times and under intense enemy fire, he carried half of the wounded team members to an awaiting aircraft while administering first aid to the injured of a helicopter crash. Listen as President Reagan shares his valorous actions in combat:
Master Sergeant Leroy Petry
Influenced by a cousin who joined the U.S. Army Rangers, Petry enlisted in the Army in Santa Fe in September 1999. He had a total of eight deployments: two supporting Operation Iraqi Freedom and six supporting Operation Enduring Freedom. In all, Petry spent a total of 28 months deployed. On May 26, 2008, he saved the lives of two soldiers when a grenade landed nearby. Hear his story:
Join us throughout Hispanic Heritage Month as we recognize and celebrate the contributions that Americans with roots in Spanish-speaking nations have made to our military, history and culture.