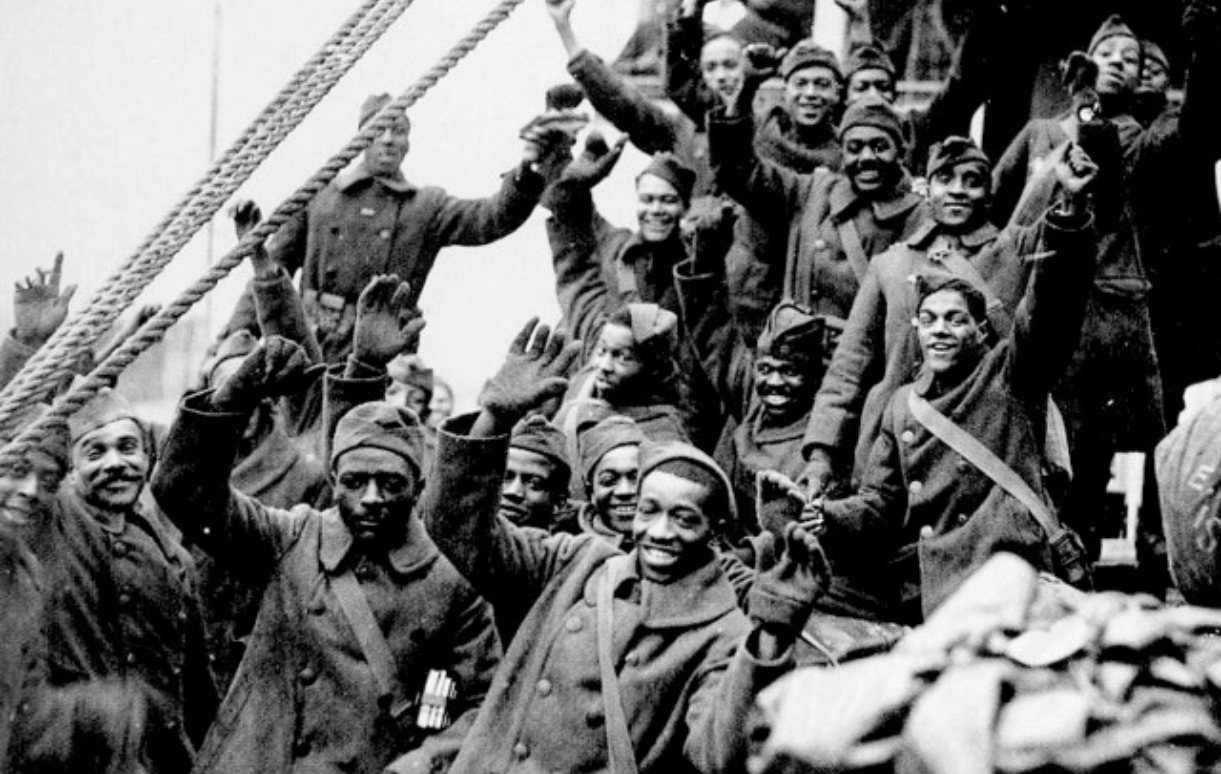 "Once let the black man get upon his person the brass letter, U.S., let him get an eagle on his button, and a musket on his shoulder and bullets in his pocket, there is no power on earth that can deny that he has earned the right to citizenship."

Frederick Douglass
Since the birth of our country and the fight for independence, African American men and women have played significant roles in wars and conflicts throughout American history. During Black History Month, join us as we explore their stories of service, sacrifice and achievement.
Black History Trailblazers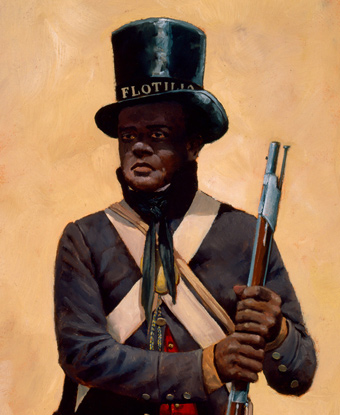 Charles Ball
Charles Ball was an escaped slave living in Maryland when the War of 1812 began. He could have secured his freedom by joining the British, but he enlisted in the U.S. Navy and encouraged other African Americans to do the same. Ball served in the Chesapeake Bay for two years as a seaman and cook. The autobiography "The Life and Adventures of Charles Ball" shares an account of the life of slaves in 19th century.
Chief Journalist Alexander Haley
In 1939, Haley enlisted in the Coast Guard as a Mess Attendant Third Class, since the Mess Attendant and Steward's Mate ratings were the only ratings in the Navy and Coast Guard open to minorities at that time. Haley soon began writing what combat was like, and the Coast Guard Magazine published his article "In the Pacific" in their February 1944 issue. He would go on to write Roots: The Saga of an American Family. Learn more about Haley's Story of Service.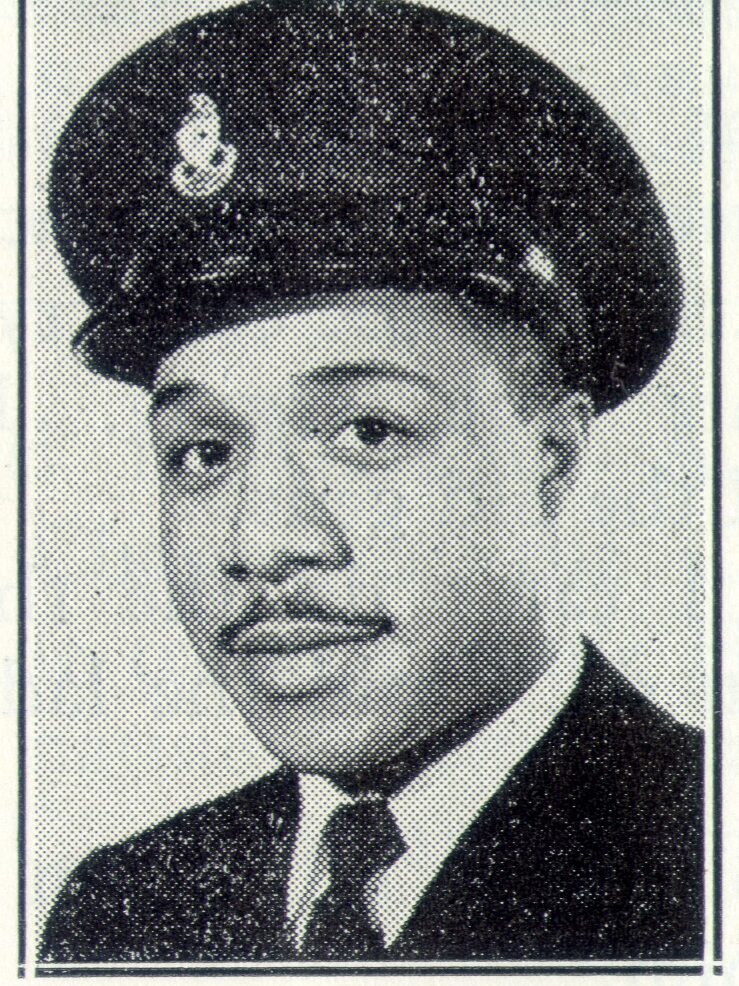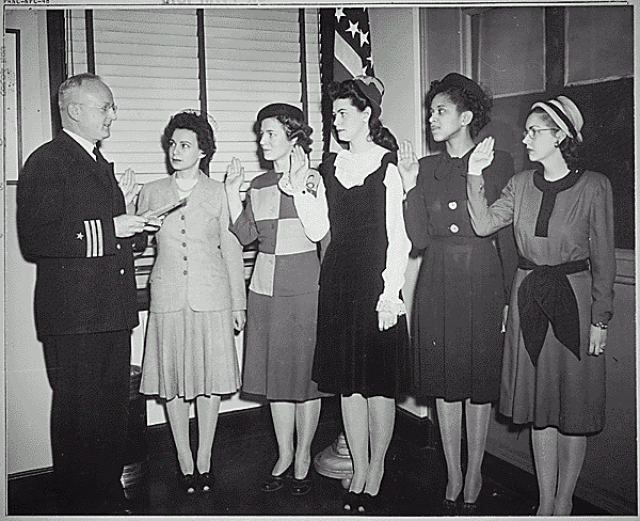 Phyllis Mae Dailey
On March 8, 1945, Phyllis Dailey became the first African American to swear in as a Navy nurse. She shared, "[I] knew the barriers were going to be broken down eventually and felt the more applicants, the better the chances would be for each person." Connect with this Trailblazing Naval Nurse.
Staff Sergeant Waverly Woodson, Jr.
On June 6, 1944, the 320th Barrage Balloon Battalion participated in the Battle of Normandy as a part of the First Army; it was the only African American battalion to participate. Due to his training as a medic, Woodson was detached from the 320th. His family tells his story: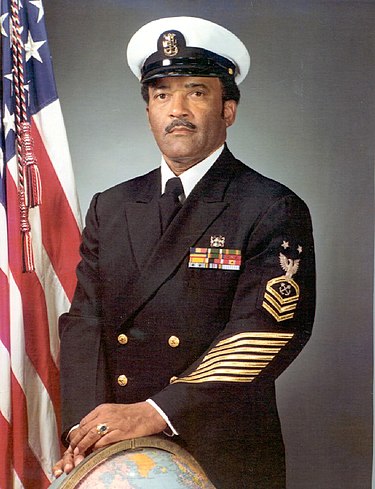 Master Chief Petty Officer Carl Brashear
Brashear enlisted in the U.S. Navy on February 28, 1948, just four months before the military would be desegregated. He would go on to graduate from the United States Navy Diving & Salvage School in 1954, becoming the first African American to attend and graduate and then later the first African American U.S. Navy Master Diver. Explore this Man of Honor.
Colonel Yvonne Cagle
"Despite her satisfaction in rescuing and saving people in a variety of aeromedical missions, she continued to dream of space." Cagle became an Air Force Medical Liaison Officer for STS-30 mission to test the Magellan spacecraft, before she became a NASA astronaut in 1996. See her story of service.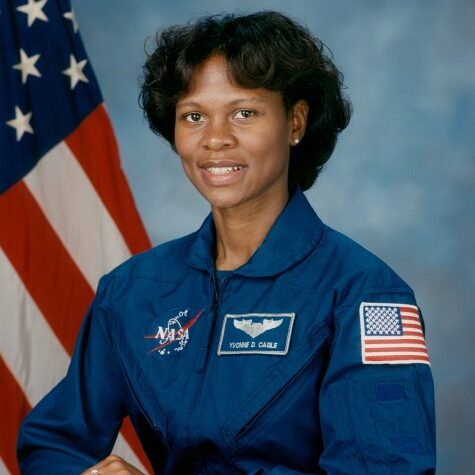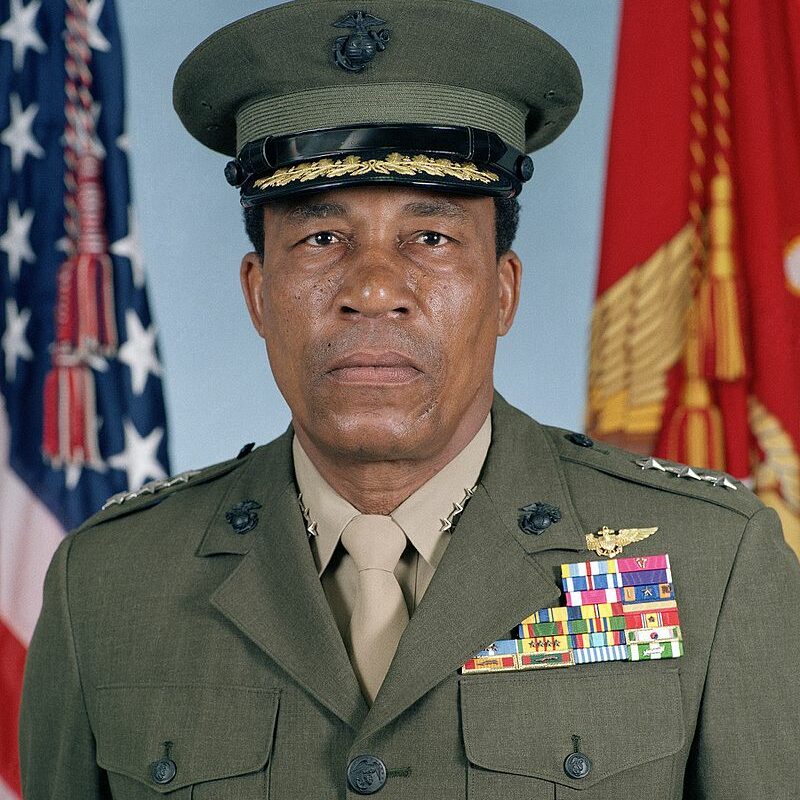 Lieutenant General Frank Petersen, Jr.
He was the first African American U.S. Marine Corps aviator and the first African American Marine Corps general. During his career, Petersen served combat tours in the Korean War and Vietnam War and flew more than 350 combat missions and more than 4,000 hours in various military aircraft. The U.S. Marine Corps reflects on his Life of Service.
Major General Marcelite Harris
As the first female aircraft maintenance officer, Harris paved the way for women, being one of the first two female air officers commanding at the United States Air Force Academy, and the Air Force's first female Director of Maintenance. When she retired in 1997, she was the highest-ranking female officer in the Air Force and the nation's highest ranking African American woman in the Department of Defense. Read more about her in our NVMM Reads selection, Little Leaders: Bold Women in Black History.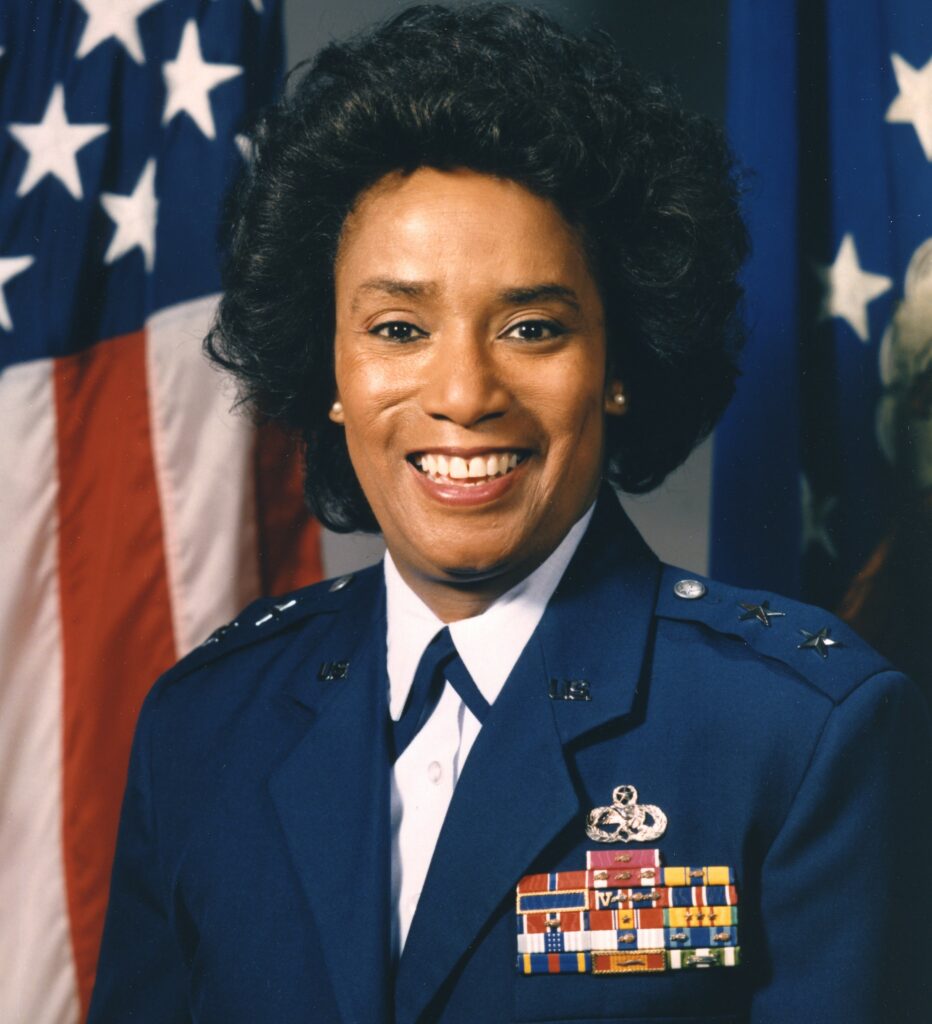 Black History: Military Valor in Action
Of the 3,515 Medal of Honor recipients, 92 have been awarded to African Americans. Here are a few of their stories:
First Sergeant Powhatan Beatty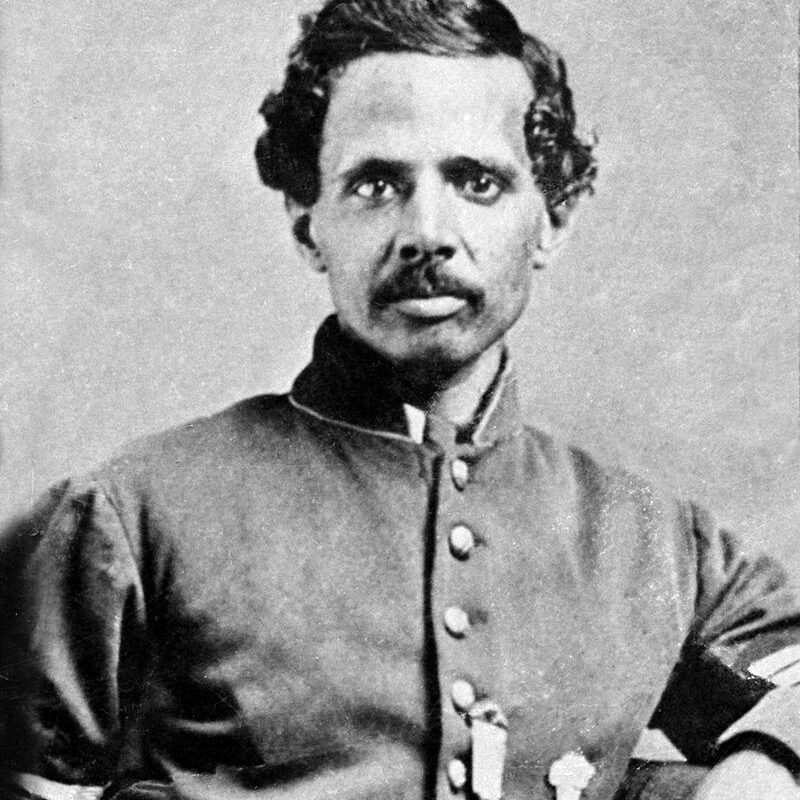 25 African Americans earned the Medal of Honor during the American Civil War including First Sergeant Powhatan Beaty. Beaty became one of the first members of the 127th Ohio Volunteer Infantry, later re-designated the 5th United States Colored Troops. He received the Medal of Honor for taking command of his company at the Battle of Chaffin's Farm, after all officers had been killed or wounded.
Ordnance Sergeant Moses Williams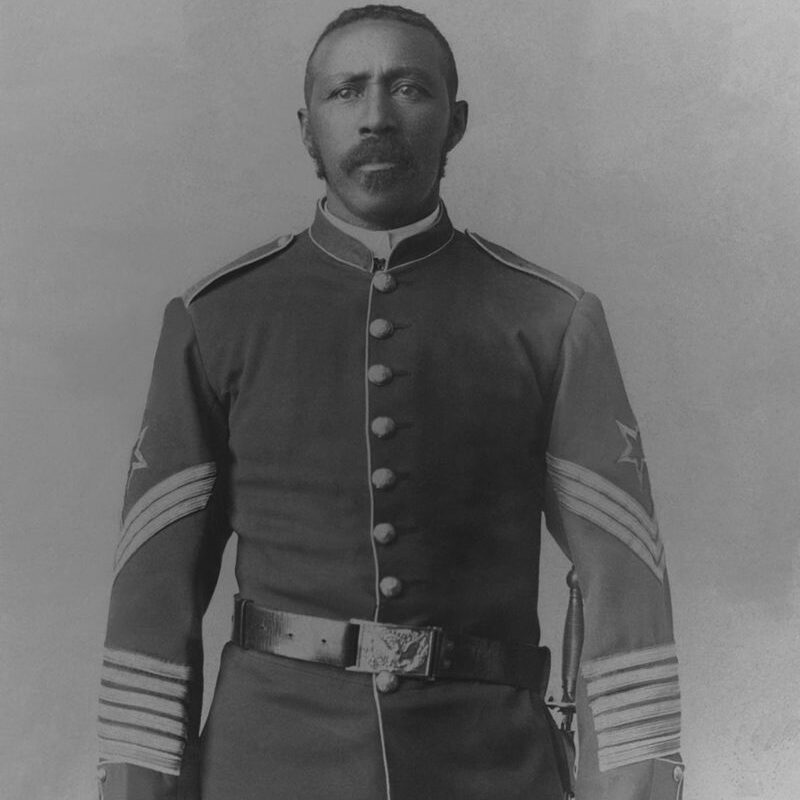 During the Indian Wars, 18 African Americans earned the Medal of Honor with 14 being Buffalo Soldiers including Ordnance Sergeant Moses Williams. He was a member of the 9th Cavalry Regiment and one of the first African American Ordnance Sergeants in 1886. He rallied a detachment, skillfully conducted a running flight of 3 or 4 hours, stood by his commanding officer in an exposed position under heavy fire from a large party of Indians, and saved the lives of at least 3 of his comrades.
Sergeant First Class Melvin Morris
Sergeant First Class Melvin Morris became one of the first Green Berets in 1961. He received the Medal of Honor for his valorous actions on September 17, 1969, while commanding the Third Company, Third Battalion of the IV Mobile Strike Force near Chi Lang, Vietnam.
Sergeant First Class Alywn Cashe
On the evening of October 17, 2005, Cashe, a member of A Company, 1st Battalion, 15th Infantry Regiment, 3rd Infantry Division, saved the lives of six of his fellow soldiers after a Bradley fighting vehicle was struck with an IED. Shop NVMM brand, Triple Nikel, honors his legacy with The Cashe Collection.
This month, we recognize the fortitude and resilience Black Veterans have demonstrated during their military service and the military values they continue to uphold even in the face of obstacles and challenges. Their stories don't just represent Black History – these are the stories of American history.