On Buffalo Soldiers Day, we honor and remember the soldiers of the first peacetime, all-black regiments in the U.S. Army. This date memorializes the action taken by Congress on July 28, 1866, to establish the 9th and 10th Cavalry Regiments, and the 38th, 39th, 40th and 41st Infantry Regiments.
How did they get their name, "Buffalo Soldiers?"
The 9th and 10th Cavalry Regiments played an instrumental role in the Indian Wars, protection of national parks and the safe transport of the settlers through the Western frontier. More than 180,000 Buffalo Soldiers served in the U.S. Army up to the integration of the Armed Forces including then-Colonel Charles Young, the first African American Colonel in the U.S. Army. The monuments located at Fort Leavenworth, Kansas and the U.S. Military Academy at West Point honor their legacy of service.
Fort Leavenworth, Kansas
The 10th Cavalry was organized on September 21, 1866, at Fort Leavenworth, Kansas with then-Colonel Benjamin H. Grierson as Commanding Officer. As the only white officer who supported the unit, he enthusiastically believed "in the abilities, dedication and record of performance of the Buffalo Soldiers." The Buffalo Soldiers embodied "How the West was Won."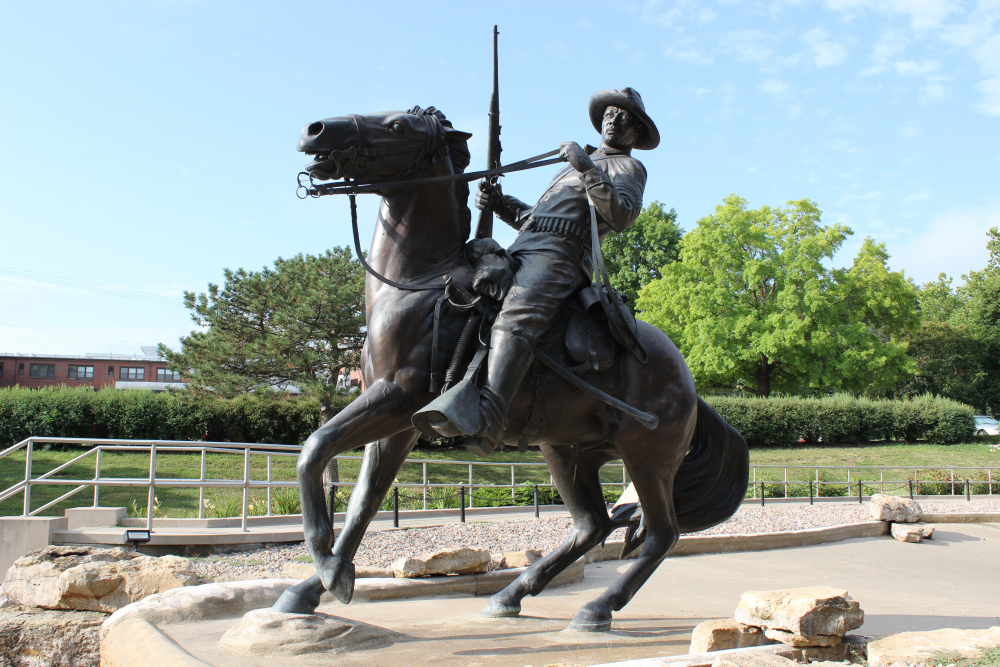 In honor of the 9th and 10th Cavalry Regiments, a 16-foot monument was constructed in bronze depicting a soldier riding on horseback through a water feature. It was dedicated in 1992 by General Colin L. Powell, the chairman of the Joint Chiefs of Staff at the time and the first African American to serve in that capacity. The same year, Congress passed a law designating July 28 as Buffalo Soldiers Day.
U.S. Military Academy at West Point
The Buffalo Soldiers of the 9th and 10th Cavalry Regiments served at West Point from 1907-1947. The academy utilized members of the Buffalo Soldiers to give instruction in riding skills to cadets.
In honor of this 40-year legacy, a 10-foot bronze statue was unveiled on September 10, 2021. The statue is a likeness to the first soldiers who arrived at West Point in 1907. From horse breed to full-dress uniform, it showcases an accurate depiction of an enlisted soldier and bears the resemblance of Staff Sgt. Sanders H. Matthews Sr., the last known Buffalo Soldier to serve at West Point.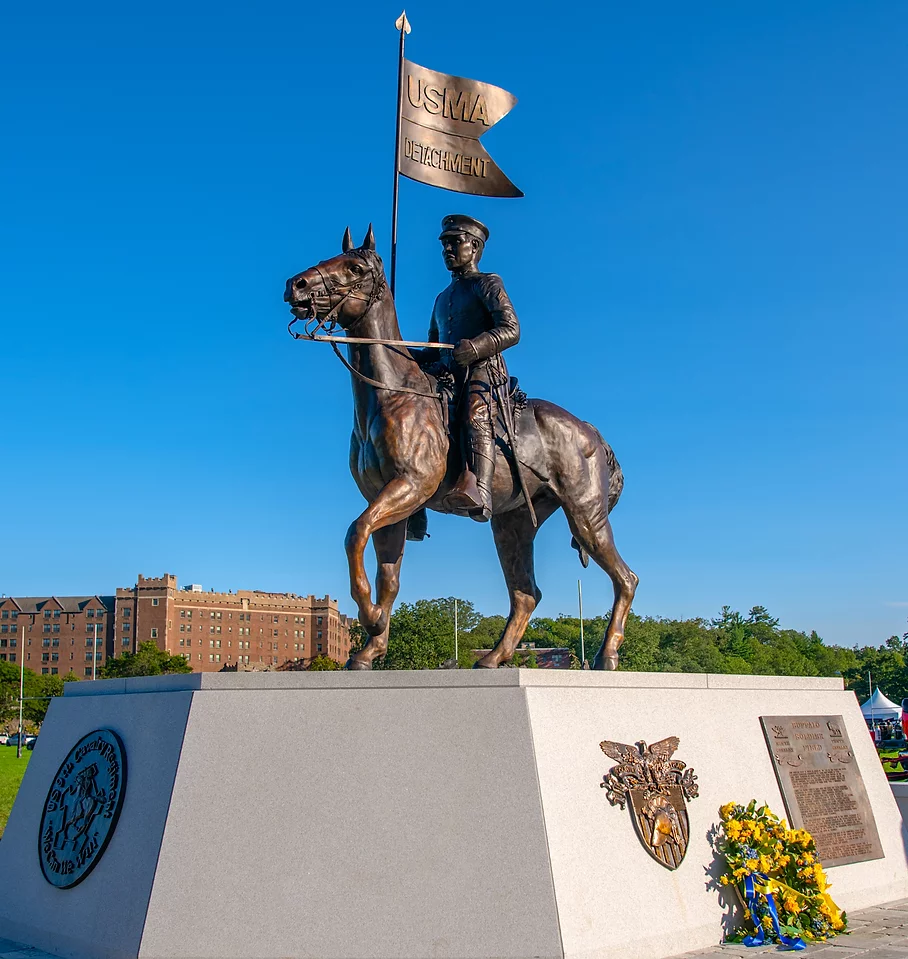 Meet the Artist
Eddie Dixon dedicates his God-given talent to honoring African American military trailblazers. In addition to the two Buffalo Soldier monuments, he created sculptures of Eugene Bullard, Henry O. Flipper, Women of the 6888th and Doris Miller to name a few.