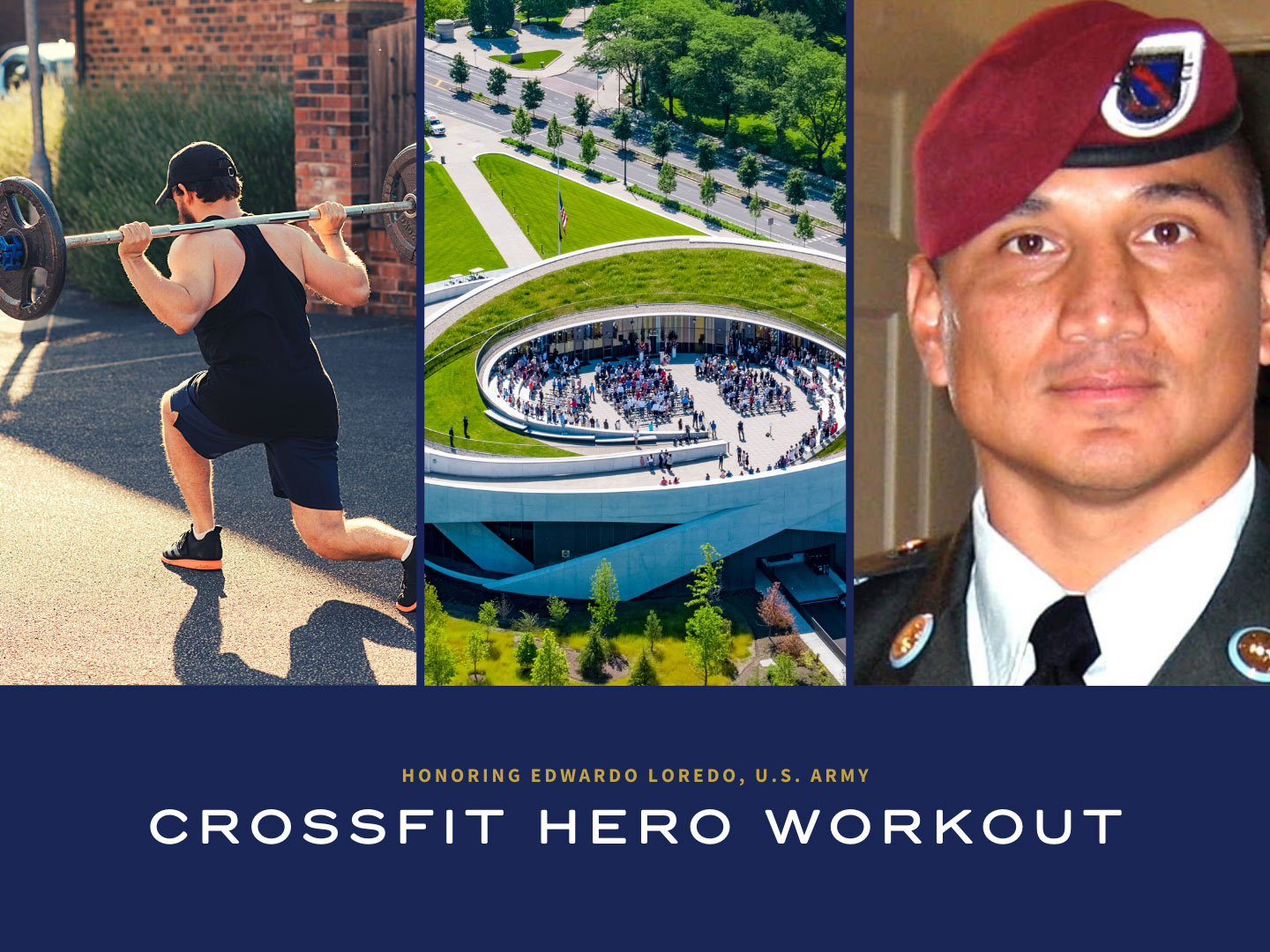 Rooftop CrossFit Hero Workout
Remember the sacrifices of those who died in service to country through the rigors of an intense workout on our Museum Rootftop. On Saturday, May 28, Clintonville CrossFit joins us for CrossFit Hero Workout, "Loredo," which honors Staff Sergeant Edwardo Loredo, U.S. Army, who was Killed in action while fighting in Afghanistan on June 24, 2010. Through two separate heats, we honor our nation's fallen heroes.
This event is free, but registration is required.
The Workout
24 Air Squats
24 Push-Ups
24 Walking Lunges
400 Meter Run
Edwardo Loredo's Story:
Thanks to our generous sponsors, no admission will be charged Memorial Day weekend (Sat. – Mon.).