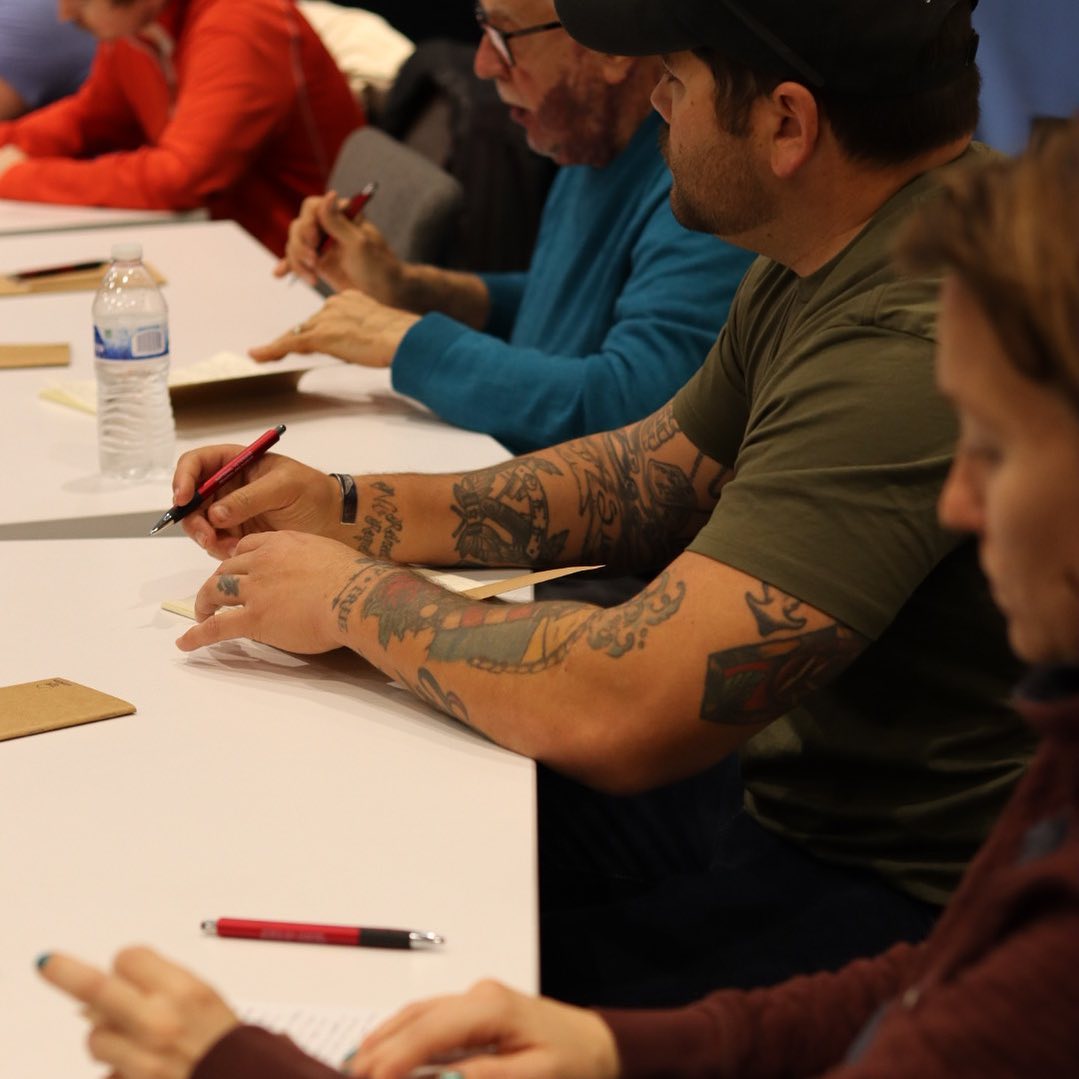 Journaling Workshop: Curating Your Story with Dead Reckoning Collective
Join us for an afternoon creating your own visual journal with Dead Reckoning Collective, a Veteran owned and operated publishing company whose mission encourages literacy as a component of a positive lifestyle.
Led by instructor Jessica Danger, we'll craft and curate our own stories using prompts, journaling, drawings, sketches, doodles, cut-outs and photographs. All materials will be provided by the instructor.
This class is free for Veterans, active-duty service members, and NVMM members. Attendees will also receive a complementary Museum ticket for admission at a later date.