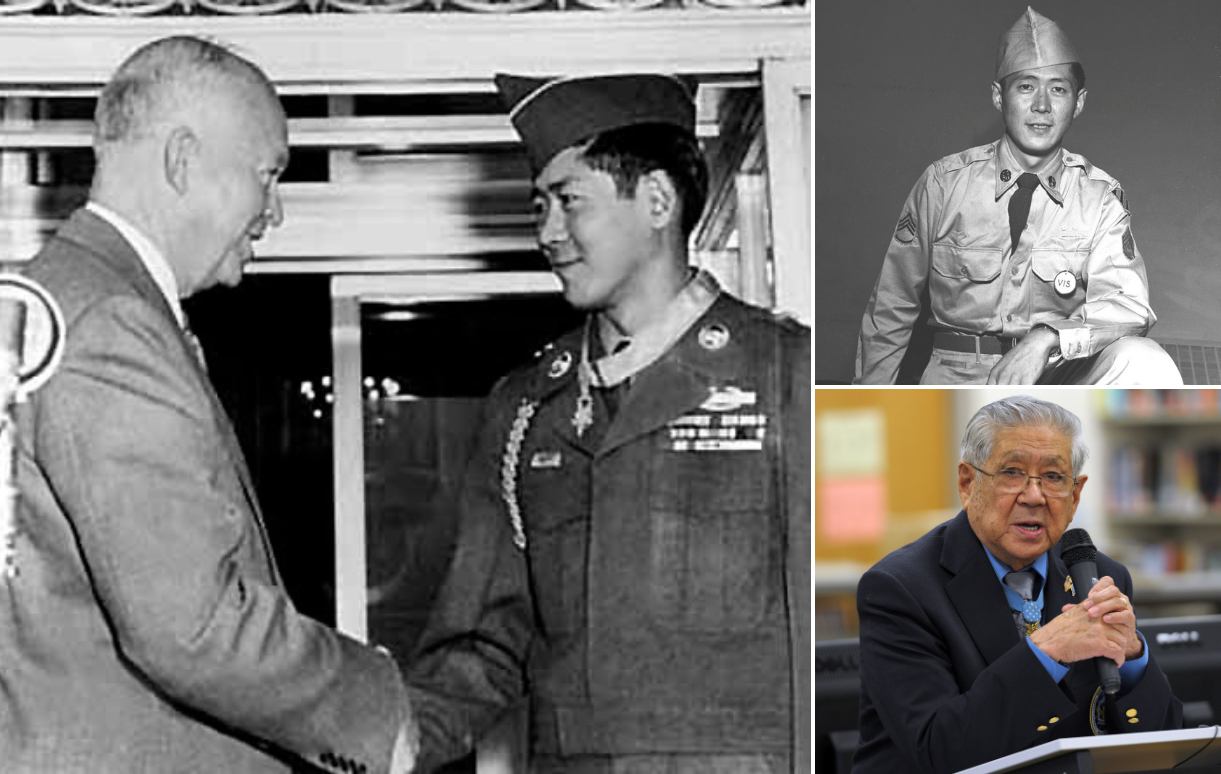 In the early hours of June 25, 1950, North Korea invaded South Korea, beginning a war sometimes referred to as "the Forgotten War." This three-year conflict was the first military action of the Cold War. By July, American troops had entered the war to stem the tide of communism. Among the brave service members who served, 146 received the Medal of Honor including U.S. Army Staff Sergeant Hiroshi Miyamura. While a Prisoner of War, he received the first Medal of Honor to be classified as top secret. Learn more about his journey of service in the Army.
Journey of Service
Hiroshi Miyamura grew up in Gallup, New Mexico as a Nisei, second-generation Japanese American, and joined the U.S. Army in January 1945. He volunteered to be a part of the 442nd Regimental Combat Team, where he trained as a machine gunner. Miyamura was discharged from the Army shortly after Japan surrendered. He then later enlisted in the U.S. Army Reserve. In November of 1950, he was recalled to active duty following the start of the Korean War.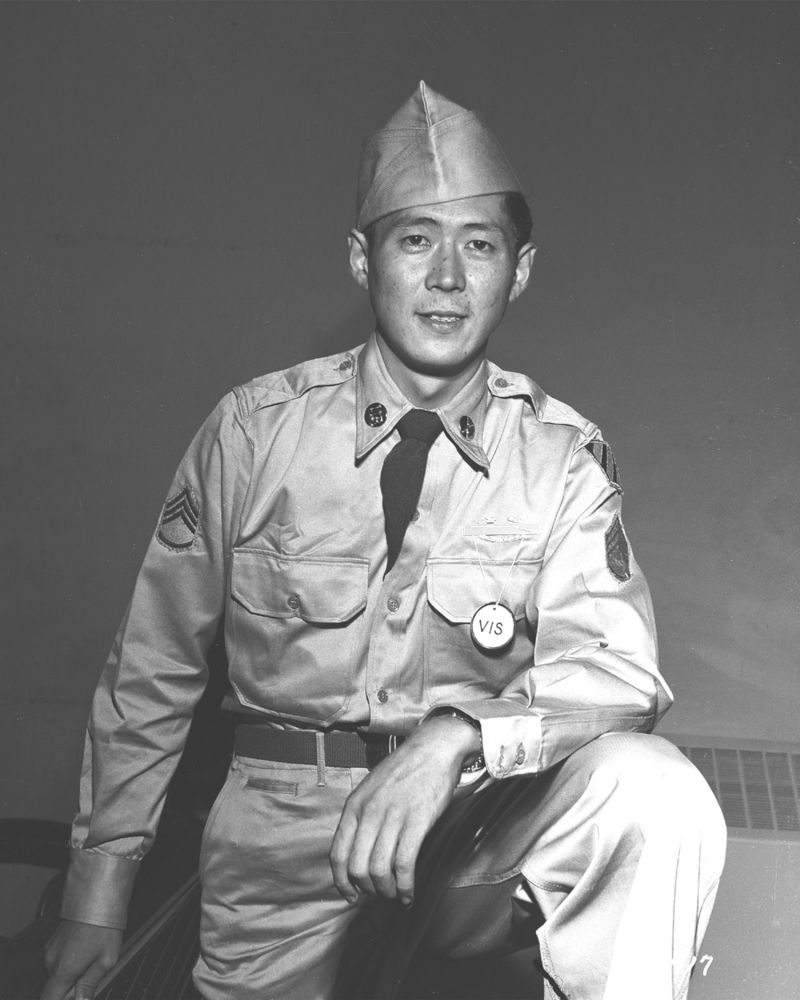 Korean War Hero
On April 24-25, 1951, Company H, 2nd Battalion, 7th Infantry Regiment, 3rd Infantry Division was occupying a defensive position when the enemy attacked and threatened to overrun the position. Miyamura, a machinegun squad leader, aware of the danger to his men; wielded his bayonet in close hand-to-hand combat killing approximately 10 of the enemy. Returning to his position, he administered first aid to the wounded and directed their evacuation.
As another assault hit the line, he manned his machinegun and delivered fire until his ammunition was expended. He ordered the squad to withdraw while he stayed behind to render the gun inoperative. He then bayoneted his way through infiltrated enemy soldiers to a second gun emplacement. When the intensity of the attack necessitated the withdrawal of the company, Miyamura ordered his men to fall back while he remained to cover their movement. He killed more than 50 enemy soldiers and continued to make his stand despite painful wounds. When last seen he was fighting ferociously against an overwhelming number of enemy soldiers.
Shortly after this attack, he was captured by communist soldiers and held for 28 months. The Prisoners of War (POWs) marched 300 miles over five weeks with little to no food. During this time, Miyamura refused to leave his wounded friend, Joe Annello, behind, but the North Koreans threatened to shoot him if he did not do so. Annello convinced him to let him go. Following his release on August 20, 1953, Miyamura was informed that Annello survived. They were able to reunite and remained friends to this day.
Upon repatriation, Miyamura was notified that he received the Medal of Honor and that it was classified as top secret. On October 17, 1953, he was presented the Medal of Honor. Hear his story:
Along with U.S. Army Colonel Ralph Puckett, Miyamura was one of two remaining Medal of Honor recipients from the Korean War. In November of 2022, he passed away at the age of 97. Join us in honoring his bravery and dedication to protecting his fellow soldiers.