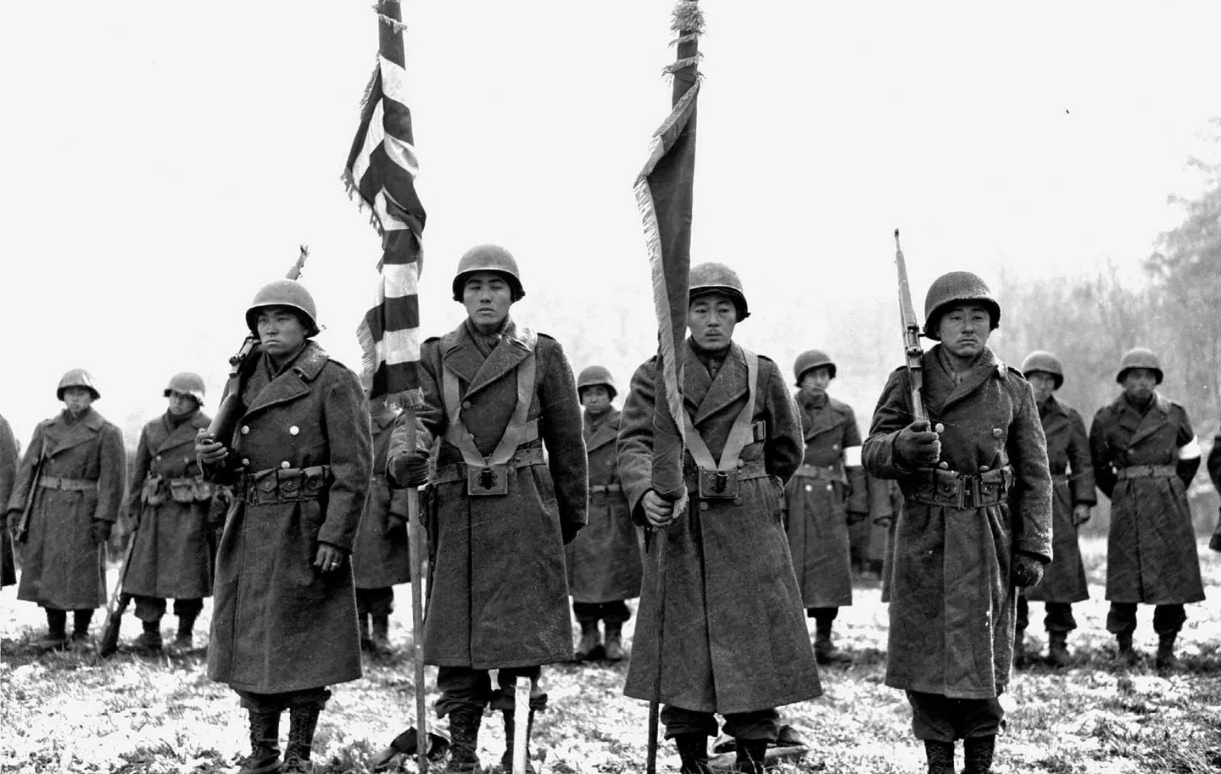 "The principle on which this country was founded and by which it has always been governed is that Americanism is a matter of mind and heart; Americanism is not, and never was, a matter of race or ancestry." -President Franklin D. Roosevelt
As the country was catapulted into World War II, Nisei (second generation Japanese Americans born in the United States) raised their right hand to defend our nation despite tremendous cultural and racial prejudices. The 442nd Regimental Combat Team, a segregated Japanese American unit, became the most decorated unit for its size and length of service in U.S. military history. Following are highlights of their valor and bravery in the face of wartime prejudice.
After the December 7, 1941, attacks on Pearl Harbor, there was a growing fear of Japanese Americans as a national security threat. On March 18, 1942, President Franklin Roosevelt signed Executive Order 9066, placing over 100,000 West Coast residents of Japanese descent into incarceration camps. At this time, racism was rampant against Japanese Americans, but despite this treatment, they felt the desire to serve their country. One year after Executive Order 9066 was activated, the 442nd Regimental Combat Team was formed due to a growing need for manpower. The U.S. then reinstated a draft for Nisei on January 20, 1944. More than 12,000 volunteers answered the call, but only 2,686 from Hawaii and 1,500 from U.S. incarceration camps were sent for a year of infantry training. While training, many men would be sent to Europe as replacements for the 100th Infantry Battalion, another Japanese American unit already fighting overseas. Their motto was "Go For Broke," which was inspired by Hawaiian gambling lingo. They were willing to gamble everything fighting for their country. The unit, totaling about 18,000 men, earned over 4,000 Purple Hearts, 4,000 Bronze Strs, 560 Silver Star Medals, and seven Presidential Unit Citations for their bravery in Italy, southern France and Germany. Private First Class Sadao Munemori and Captain Daniel Inouye were two of the 21 soldiers awarded Medals of Honor.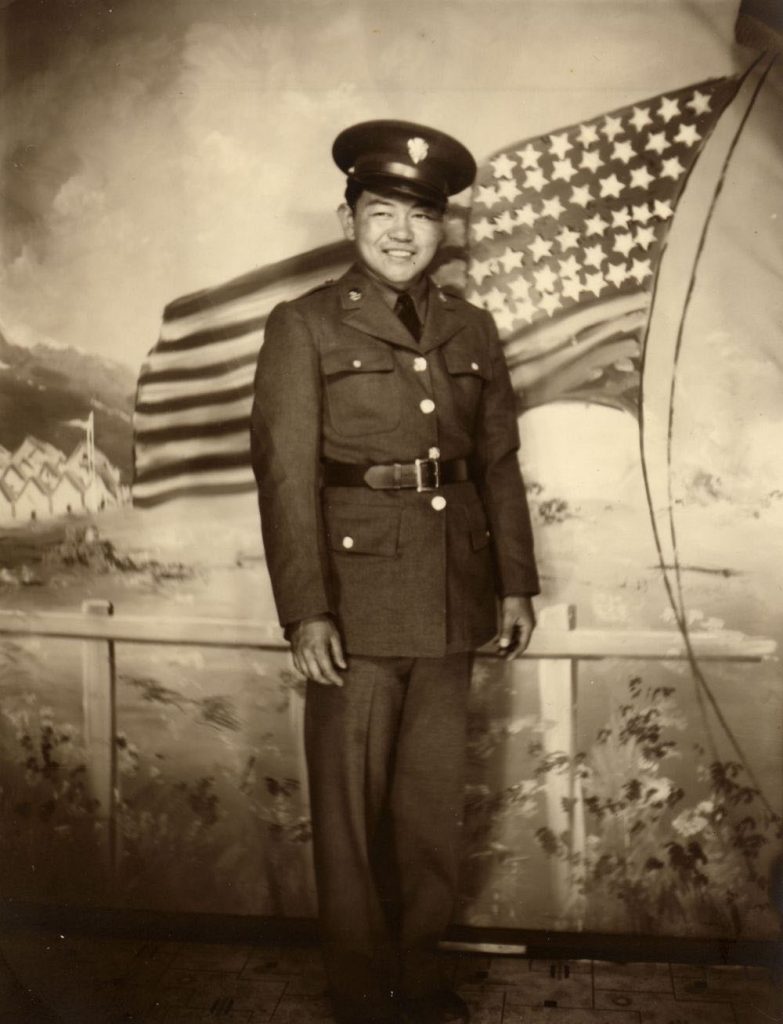 Private First Class Sadao Munemori
Sadao Munemori was the first Japanese American to earn our nation's highest award for valor. One month before the Japanese attack on Pearl Harbor, he volunteered for the U.S. Army. Along with all other Japanese American soldiers, he was demoted and removed from combat training and then assigned to menial labor. While he was transferred to a series of U.S. Army bases, his parents and siblings were incarcerated at Manzanar. When Japanese soldiers were allowed to reenter service, Munemori volunteered for the 442nd Regimental Combat Team. On April 5, 1945, near Seravezza, Italy, he took over command when his squad leader was wounded. He made frontal, one-man attacks through direct fire and knocked out two machine guns with grenades. Munemori almost made it to a shell crater where two of his men were hiding when a live grenade bounced off his helmet and into the ditch toward his comrades. Without hesitation, Munemori covered the explosive with his body and saved the two soldiers at the cost of his own life.
Captain Daniel Inouye
During the attack on Pearl Harbor, Daniel Inouye served as a medical volunteer and then in 1943, delayed his premedical studies to volunteer for duty in the 442nd Regimental Combat Team. Inouye was promoted to sergeant within his first year and was assigned to platoon sergeant. He served in Italy in 1944 during the Rome-Arno Campaign before his regiment was transferred to Vosges Mountains in France to relieve the "Lost Battalion." He received a battlefield commission to second lieutenant for his actions there, becoming the youngest officer in his regiment.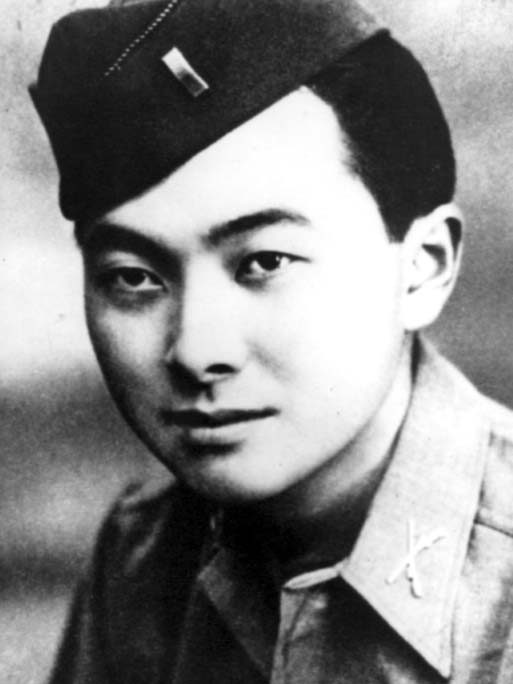 On April 21, 1945, Inouye was grievously wounded while leading an assault on a heavily defended ridge near San Terenzo in Liguria, Italy. It served as a strongpoint for German fortifications known as the Gothic Line. With complete disregard for his personal safety, Inouye crawled to the nearest machine gun and hurled two grenades, destroying the emplacement. Before the enemy could retaliate, he stood up and neutralized a second machine gun nest. Although wounded by a sniper's bullet, he continued to engage other hostile positions at close range until an exploding grenade shattered his right arm. Despite the intense pain, he refused evacuation and continued to direct his platoon until enemy resistance was broken, and his men were again deployed in defensive positions.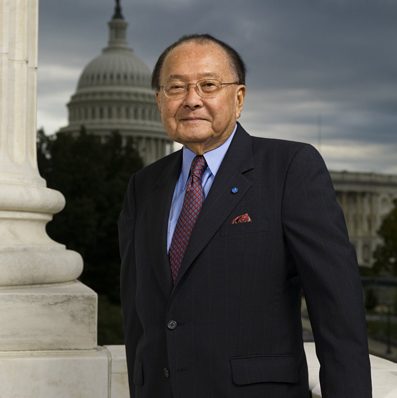 Although Inouye had lost his right arm, he remained in the military until 1947. He was initially awarded the Distinguished Service Cross for his bravery in this action, with the award later being upgraded to the Medal of Honor by President Bill Clinton on June 21, 2000. Inouye abandoned his plans to become a surgeon and returned to college to study political science under the G.I. Bill. He went on to become the first Japanese American to serve in the U.S. House of Representatives and the first Japanese American to serve in the U.S. Senate.
May is a month to commemorate the contributions and rich culture of Asians and Pacific Islanders in the United States. For many Nisei Veterans, President Reagan's signing of the Civil Liberties Act of 1988 was one sign that their efforts and sacrifices during World War II had been recognized. In 2011, the 442nd Regimental Combat Team received the Congressional Gold Medal in recognition of their World War II service. Congressional leaders shared, "These American heroes defended our freedoms and our ideals… even when these ideals were denied to them at home." While their families were incarcerated, they still chose to fight for their country. This fighting spirit is what inspires us to this day.