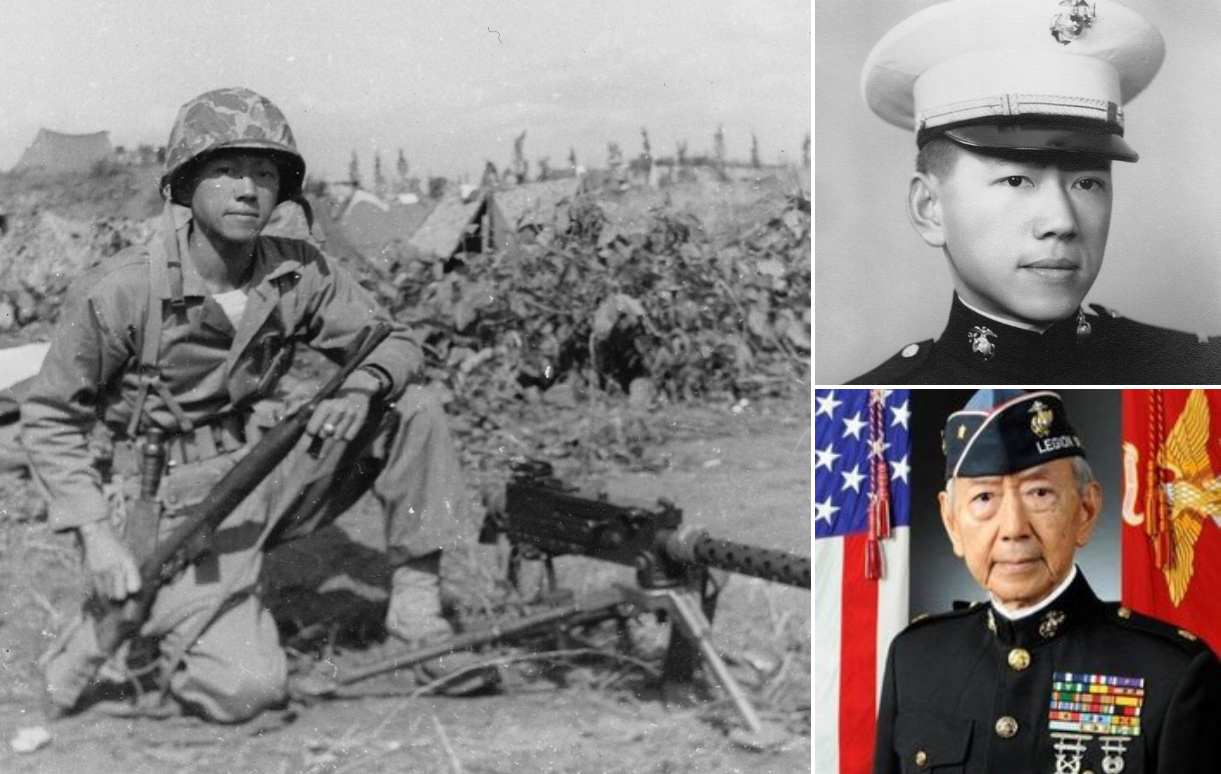 Throughout the course of U.S. history, Asian Americans, Native Hawaiians and Pacific Islanders (AANHPI) have made tremendous contributions to our nation through diplomacy, technology, athletics and the military. Generation after generation of brave AANHPI men and women have helped defend the United States, often in the face of tremendous racial and cultural prejudice. One of those notable military figures is Marine Corps trailblazer Major Kurt Chew-Een Lee.
Journey of Service
Lee started his military career as an active member of his high school's JROTC program. When the U.S. entered World War II, he felt it was his patriotic duty to join the military. He delayed his studies at the University of California and enlisted in the Marine Corps in June 1944.
Although Lee was one of the smallest Marines at boot camp at 5'5″ and 128 lbs., he proved himself physically and mentally. He graduated at the top of his training class, receiving the rank of private first-class.
Lee's biggest disappointment came when he was assigned to the language training school instead of a combat unit. For the next year, he trained in the Japanese language to serve with an intelligence unit in the Pacific. The war ended before he completed his language training, so Lee requested an assignment at the Marine Corps Basic School. In April 1946, Lee was commissioned as a second lieutenant. He was one of the first Asian Americans to receive a Marine Corps commission.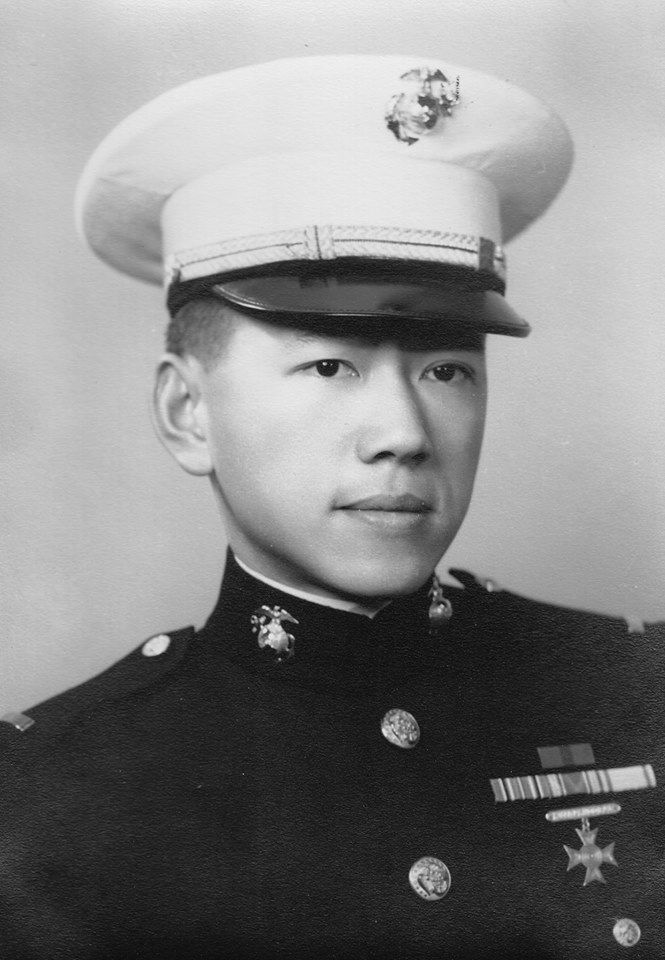 Korean War Hero
At the start of the Korean War, First Lieutenant Lee was in command of the 1st Platoon, Company B, 1st Battalion, 7th Marine Regiment at Camp Pendleton. His unit shipped out on September 1, 1950, before the Battle of Inchon.
On November 2 and 3 in Sudong Gorge, Lee's unit was attacked by Chinese forces. He single-handedly attacked enemy positions one by one to draw their fire. While advancing, Lee shouted to the Chinese in Mandarin to create confusion and then attacked with hand grenades. Despite injury, he maintained order and discipline amongst the Marines.
He spent five days under medical care but wanted to return to battle. Lee and another Marine commandeered an Army jeep and drove back to their unit. Despite wearing a sling and using a crutch, he was assigned to lead the 2nd Rifle Platoon.
On December 1, after several days of exhausting combat during the Battle of Chosin Reservoir, Lee's platoon was tasked with spearheading a 500-man thrust against the Chinese and relieving the outnumbered 2nd Battalion, 7th Marines on Fox Hill. As a point man of the 2nd Rifle Platoon in Baker Company, Lee was given little direction to accomplish the mission, so he relied on his compass for direction. Pinned down by heavy enemy fire from a rocky hill, Lee directed the Marines to attack the hill with "marching fire," reaching the top of the hill and attacking the Chinese in their foxholes.
For his heroism, he received the Navy Cross, the Silver Star, and two Purple Hearts. Before retiring in 1968, he rose to the rank of major. 
Hear his story:
Throughout AANHPI Heritage Month, we invite you to celebrate their service and the role they play in shaping our nation.