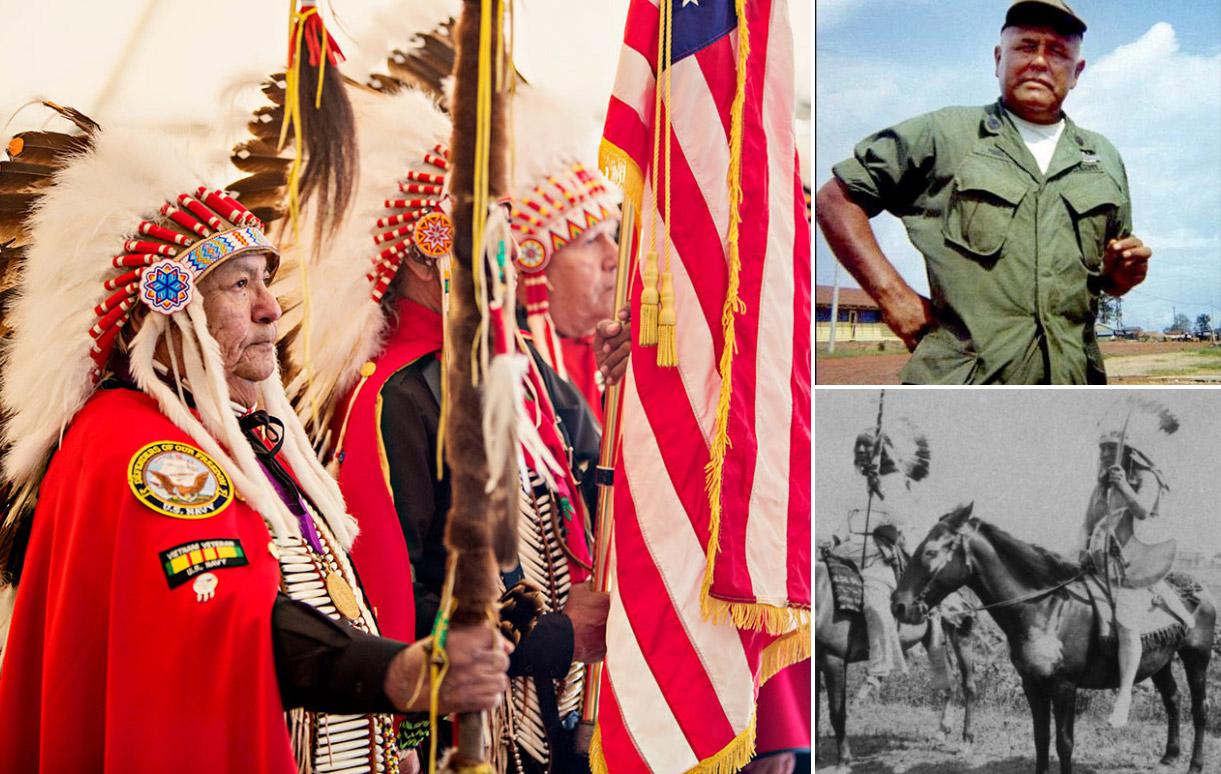 His devotion to his soldiers was exceeded only by the love for his family. First Sergeant Pascal C. Poolaw, Sr. was a member of the Kiowa nation and served with the U.S. Army in World War II, the Korean War and the Vietnam War. He is the United States' most decorated Native American service member, with 42 medals and citations, including four Silver Stars, five Bronze Stars, and three Purple Hearts – one for each war.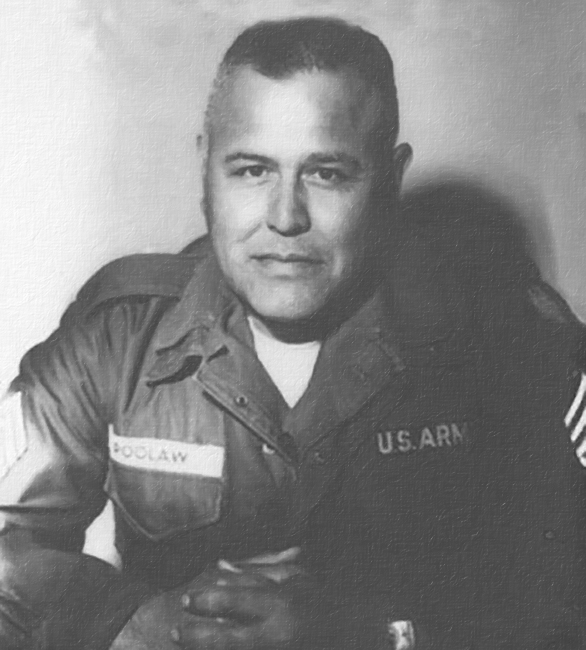 Journey of Service
In 1942, Poolaw joined his father and brothers in World War II. He earned his first Silver Star for his actions in Belgium, while serving in Company M, 8th Infantry Regiment. Under heavy enemy fire, he pushed his unit forward and hurled grenades until the enemy dispersed.
During the Korean War, Poolaw earned two Silver Stars. On September 19, 1950, he courageously led his men to penetrate the enemy perimeter and fight hand-to-hand combat. His courage inspired his men to hold their position and allowed the remainder of the company to finish the objective. On April 4, 1951, Poolaw's platoon was immobilized by the enemies' automatic weapons and a mortar barrage. In an effort to rescue his men, Poolaw exposed himself to enemy fire, deliberately diverting the enemy's attention so his men would find more advantageous positions.
After retiring in 1962, he rejoined the Army to follow his son to Vietnam, just like he once did with his father in World War II. He deployed on May 31, 1967, as the first sergeant of the 26th Infantry Regiment's C Company. On November 7, while on a search and destroy mission during the first battle of Loc Ninh, Poolaw and his unit were ambushed by the Viet Cong. He was killed while attempting to pull a casualty to safety, and posthumously awarded a fourth Silver Star.
Poolaw's fighting spirit is honored at Fort Sill, as well as at the Vietnam Veterans Memorial on Panel 29E, Line 43. Read his remembrance on The Wall of Faces.
Honor and Love: Warrior Tradition
Did you know that Native Americans serve at five times the national average? Despite challenge after challenge, they remain steadfast in their patriotism. As a member of the Kiowa nation, Poolaw was drawn to the warrior tradition found amongst plains Indians. PBS shares more:
Native American Heritage Month is an opportunity for all of us to celebrate the rich and diverse culture, traditions, histories and important contributions of Native Americans who have served in our military since the American Revolution. We invite you to join us as we honor their service and sacrifice.