Native American Heritage Month is an opportunity for all of us to celebrate the rich and diverse culture, traditions, histories and important contributions of Native Americans who have served in our military since the American Revolution. Today, there are more than 190,000 Native American military Veterans. Since 9/11, nearly 19 percent of Native Americans have served in the armed forces as many view military service as a continuation of the warrior's role in Native cultures.
Of the more than 3,500 Medal of Honor recipients, 32 Veterans of Native American heritage have been awarded our nation's highest award for military valor in action. This month, we highlight two of their stories.
Corporal Mitchell Red Cloud, Jr., a member of the Ho-Chunk tribe, first served in combat with the U.S. Marine Raiders during the Battle of Guadalcanal in 1942. He then enlisted in the U.S. Army in 1948. After the Korean War began in June 1950, he was sent to Korea with the 19th Infantry, 24th Infantry Division, which was among American troops who fought the first battles of the war. Red Cloud was manning a forward observation post when he spotted an imminent surprise attack by Chinese forces. He single-handedly held off the Chinese forces despite being shot eight times. At one point, he ordered his men to tie him to a tree because he was too weak to stand by himself. His company found him the next morning, surrounded by dead Chinese troops. Red Cloud was credited with alerting his company to the ambush and saving them from being overrun. The Ho-Chunk tribe, known as Hoocągra or Winnebago, are Siouan-speaking Native American people who are today are enrolled in two federally recognized tribes, the Ho-Chunk Nation of Wisconsin and the Winnebago Tribe of Nebraska.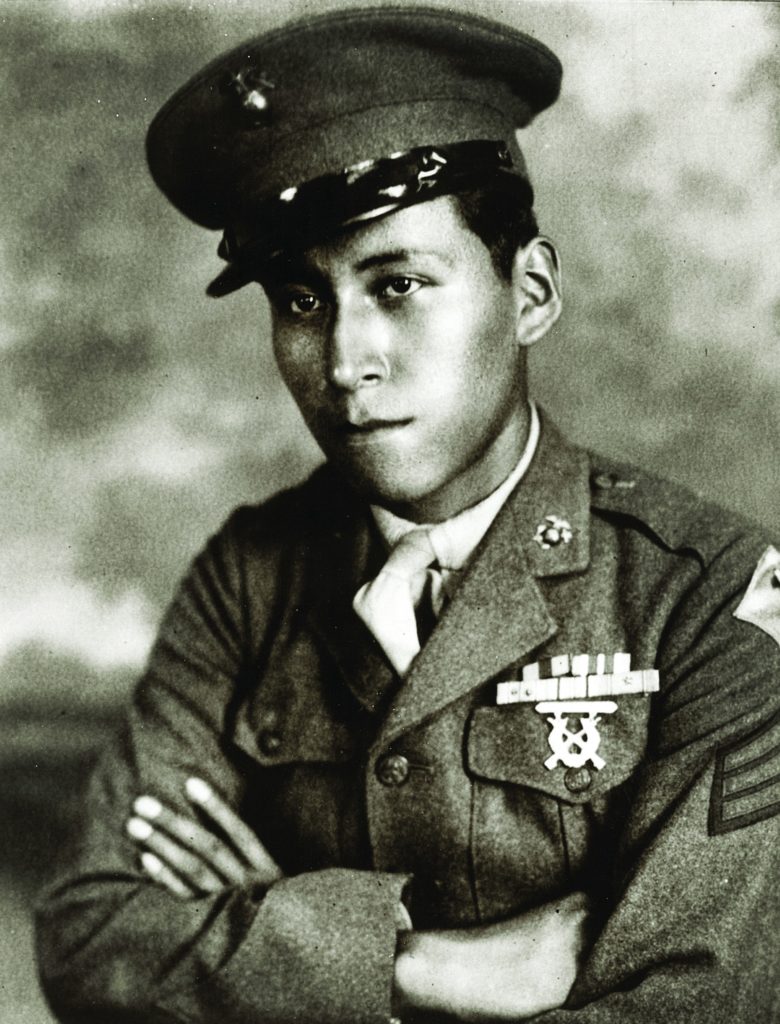 Army Cpl. Mitchell Red Cloud Jr., Medal of Honor recipient. Photo courtesy of the U.S. Army (Medal of Honor Monday: Army Cpl. Mitchell Red Cloud Jr. > U.S. Department of Defense > Story)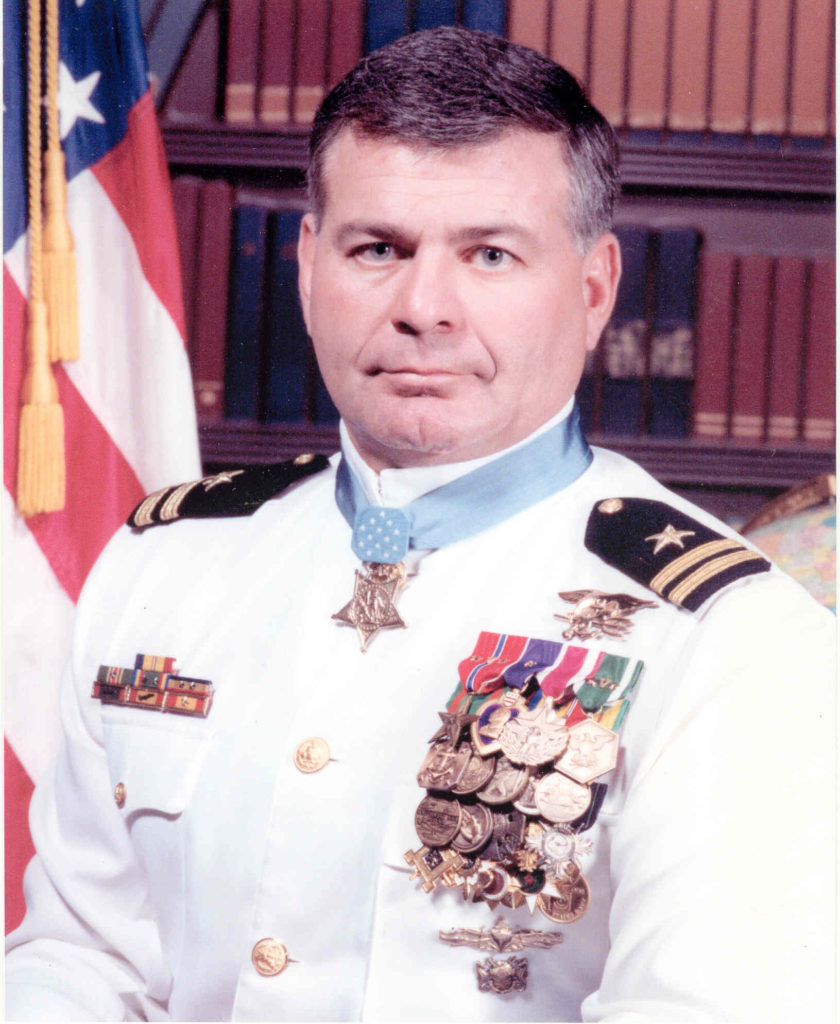 Lieutenant Michael Edwin Thornton, a Cherokee from South Carolina, served in the U.S. Navy SEALS during the Vietnam War. On October 31, 1972, Thornton participated in a mission to capture prisoners and gather intelligence from the Cua Viet Base near the coast of Quang Tri Province, just south of the Demilitarized Zone. When his patrol reached land, they were caught in a fierce firefight. Upon learning that the senior advisor had been hit by enemy fire and was believed to be dead, Thornton returned through a hail of fire to his last position, quickly disposed of two enemy soldiers about to overrun the position and succeeded in removing the seriously wounded and unconscious senior Naval advisor to the water's edge. He then inflated his lifejacket and towed the advisor for approximately two hours until picked up by support craft. He was awarded the Medal of Honor for his heroic acts in battle.
We invite you to join us all month long as we honor the service and sacrifice of our nation's Native American service members.