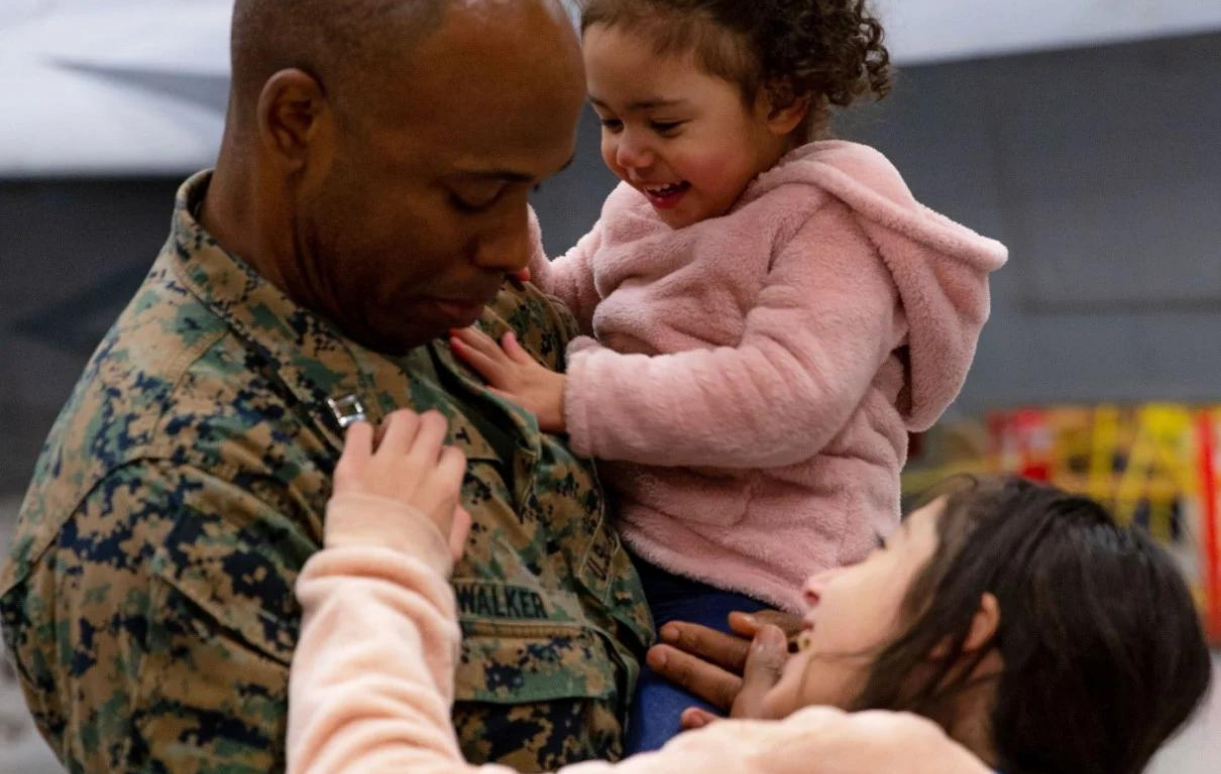 This month we are honoring and supporting the children of military personnel by celebrating the Month of the Military Child. April was established as the month of the military child in 1986 by Defense Secretary Caspar Weinberger who served in the U.S. Army as a private during World War II. By the end of the war, he had been promoted to the rank of captain and served on General Douglas McArthur's intelligence staff. While he did not have any children himself, he did have a wife and parents waiting for him back home. Through their eyes, he understood that military life was hard on the entire family. By establishing April as the Month of the Military Child, Weinberger was honoring the daily sacrifices of children and families of military personnel even when their military family member is serving on the Homefront.
Children of service members can often face a variety of challenges and struggles in their lives as they grow and develop. During childhood, children with an active-duty parent will spend several months or years separated from at least one of their parents while the parent is deployed. This separation can be difficult as young children may not understand why their parent is gone, while older children are old enough to understand the serious danger faced by their parent. Additionally, military children's lives are uprooted as they move to new states or countries every two to three years as required by the military, which can mean changing schools between six and nine times by the time they graduate high school.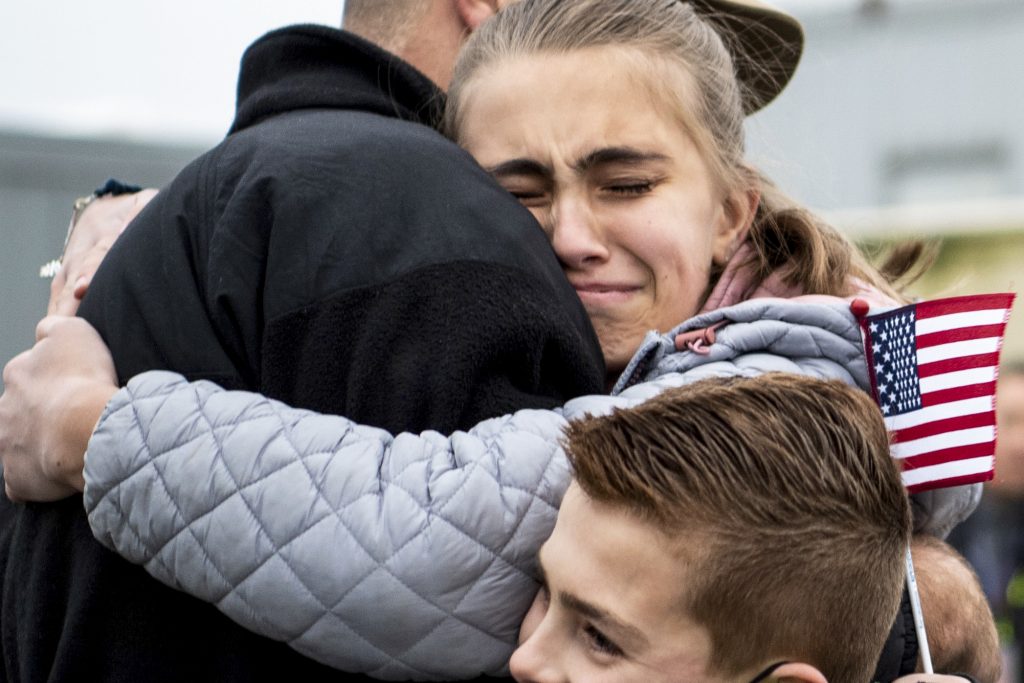 For generations, children of service members had to learn to adapt to the constant changes of military life with minimal assistance from their schools. Each new school had a different policy in place for integrating students from military families into their classes and coursework. These societal issues led to the creation of Purple Star Schools. The Purple Star Award was created by Pete LuPida who has been Ohio's Commissioner for Military Children Interstate Compact Commission since 2012. LuPida, a U.S. Navy Veteran, was concerned that schools in America were not consistent for transitioning military children, which led to children struggling to adapt in their new environment. This new school designation requires schools to have a professionally trained liaison for military families who understand the struggles these students face. The liaison's goal is to help students integrate into their new environment and flourish for however long they attend the school. Many schools across the United States now aid military families in recognition of their service and sacrifice for our country.
Even with the challenges they face, many children with military parents are proud of their parents and wear the title of "Military Brat" with pride. This month, please join us on April 15 for Purple Up Day. Wear purple to show your support for military children and their families and recognize their sacrifice for our nation.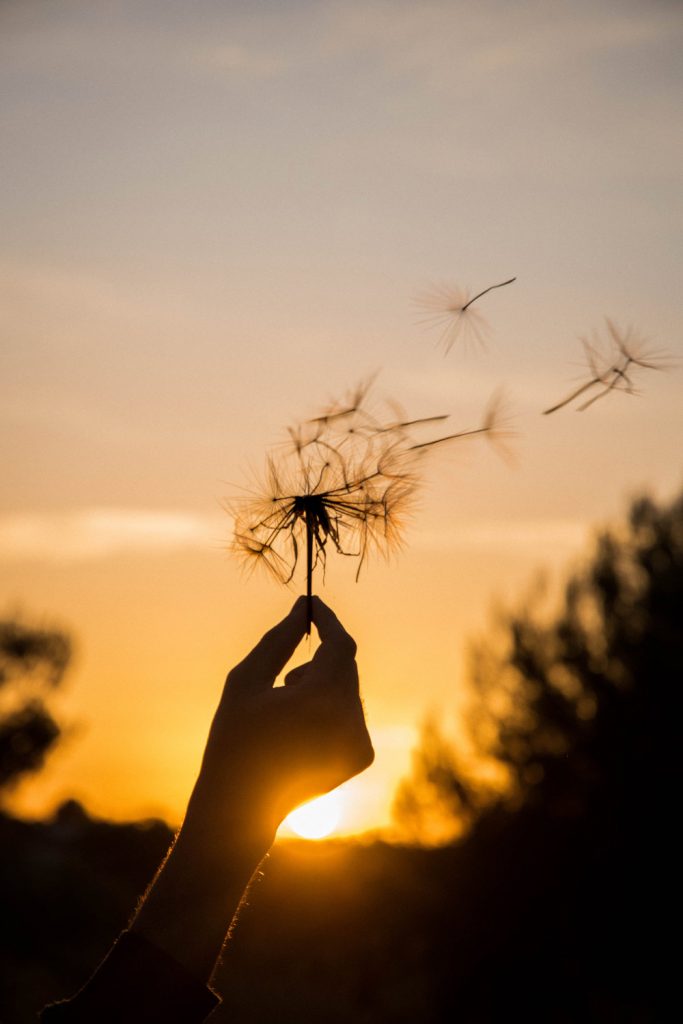 The official flower of the military child is the dandelion, and here is why:
"Dandelions put down roots almost anywhere and it is almost impossible to destroy. It is an unpretentious plant, yet good looking. It is a survivor in a broad range of climates.

Military children bloom everywhere the winds carry them. They are hardy and upright. Their roots are strong, cultivated deeply in the culture of the Military, planted swiftly and surely. They're ready to fly in the breezes that take them to new adventures, new lands, and new friends.

Military children are well-rounded, culturally aware, tolerant, and extremely resilient. They have learned from an early age that home is where their hearts are. That a good friend can be found in every corner of the world.

They learn that to survive means to adapt. That the door that closes one chapter of their life opens to a new and exciting adventure full of new friends and new experiences."