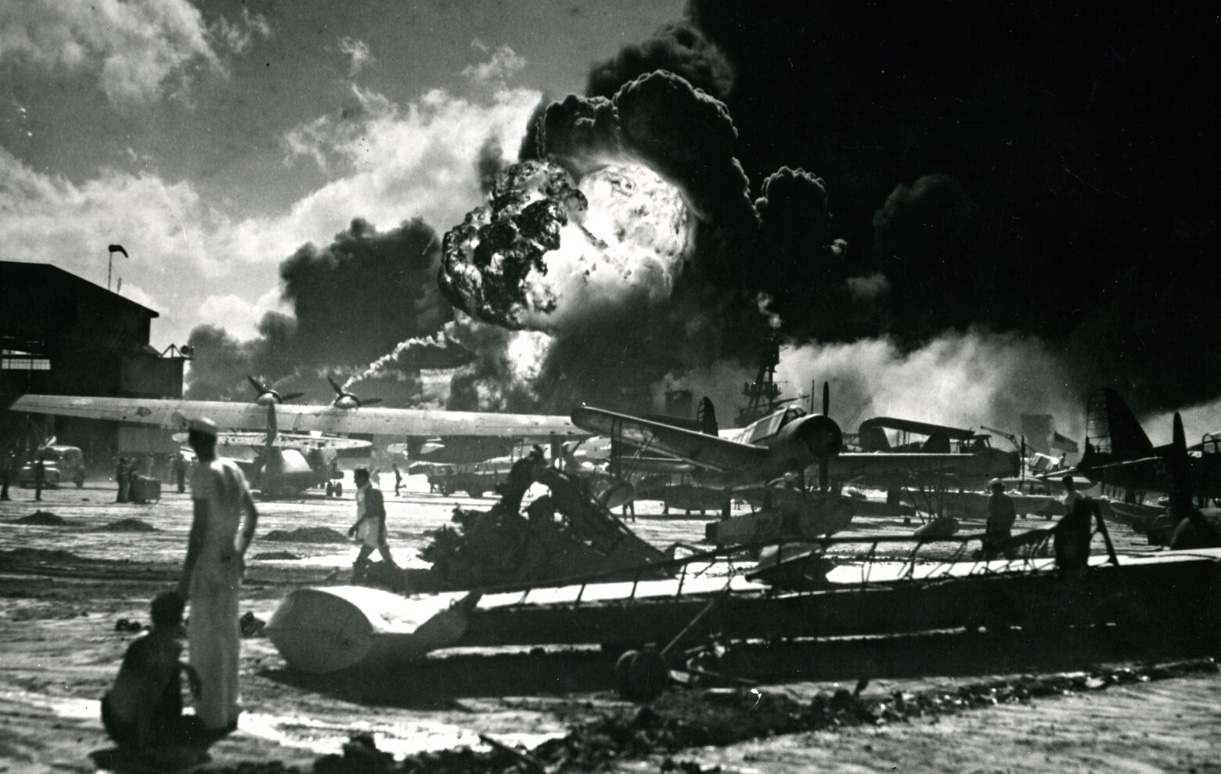 On December 7, 1941, the Imperial Japanese Navy began their surprise attack on the U.S. Pacific Fleet at Pearl Harbor. Starting at 7:55 a.m. (local time), the base was attacked in two waves by 353 Japanese aircraft, launched from six aircraft carriers.
"Like a thunderclap from a clear sky."

Naval History and Heritage Command
The deadly and unprovoked strikes against U.S. military forces is "…a date which will live in infamy," as stated by then President Franklin D. Roosevelt. Listen to his full address to Congress:
On December 8, 1941, President Roosevelt issued a national call to arms and declared war against Japan, entering the United States in World War II.
Stories of Heroism
During the attacks, American service members fought back with extraordinary courage, often at the sacrifice of their own lives. Those without weapons took great risk to save wounded comrades and their ships. Pilots took off to engage Japanese aircraft despite the overwhelming odds. Here are a few of their stories: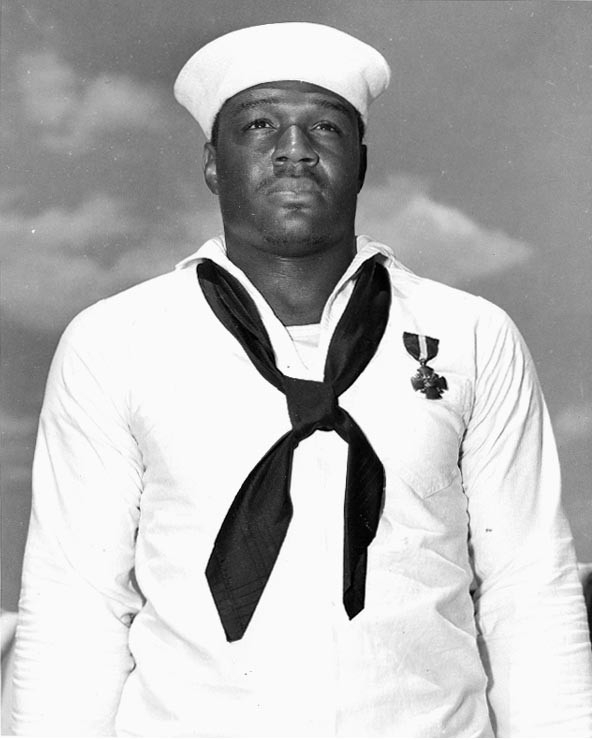 Doris "Dorie" Miller
Miller was assigned to the USS West Virginia as a Mess Attendant Third Class, one of the few ratings open to Black sailors at the time. During the attack on Pearl Harbor, Miller saved his mortally wounded captain and then manned a 50-caliber Browning antiaircraft machine gun. He fired at attacking Japanese planes until he was ordered to abandon ship. Miller shot down between four and six Japanese planes. For his efforts, he was awarded the Navy Cross, becoming the first African American to receive that citation. Read more about this Unsung Hero of World War II.
Brigadier General Kenneth Taylor and Major George Welch
Kenneth Taylor was a new Army Air Corps second lieutenant pilot stationed at Wheeler Field when the Japanese attacked Pearl Harbor. Both Taylor and his friend and fellow pilot, George Welch were able to get planes airborne while under fire. Although the two pilots were outnumbered six-to-one, they shot down eight Japanese fighters. Welch and Taylor received the Distinguished Service Cross, becoming the first to be awarded that distinction in World War II. See their Heroism Under Fire.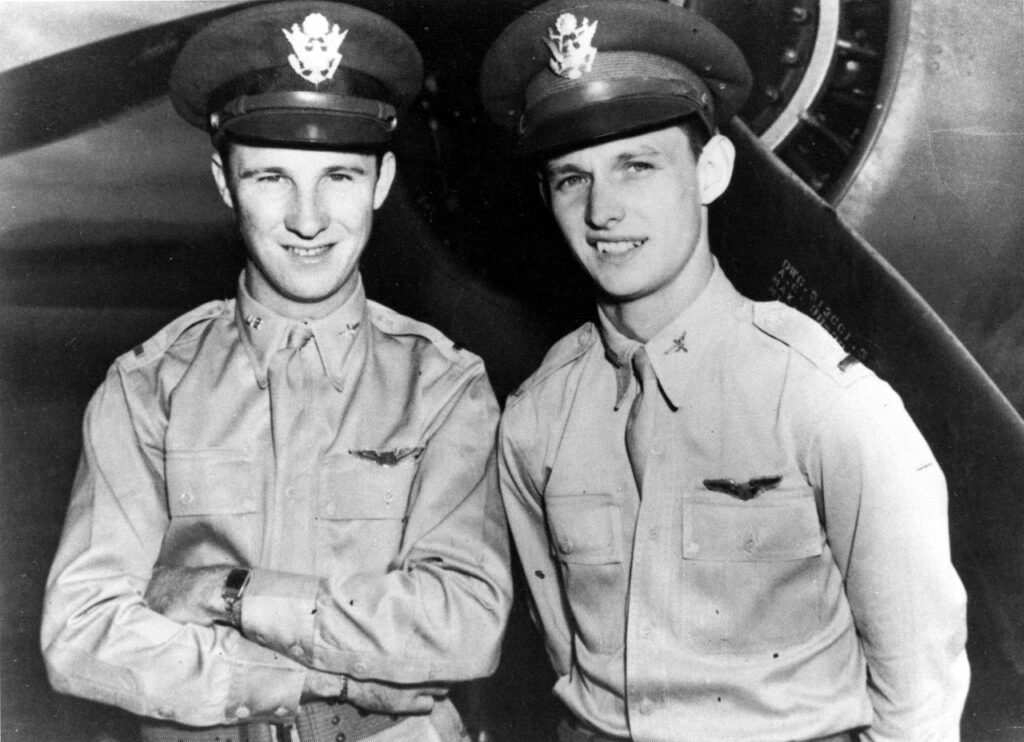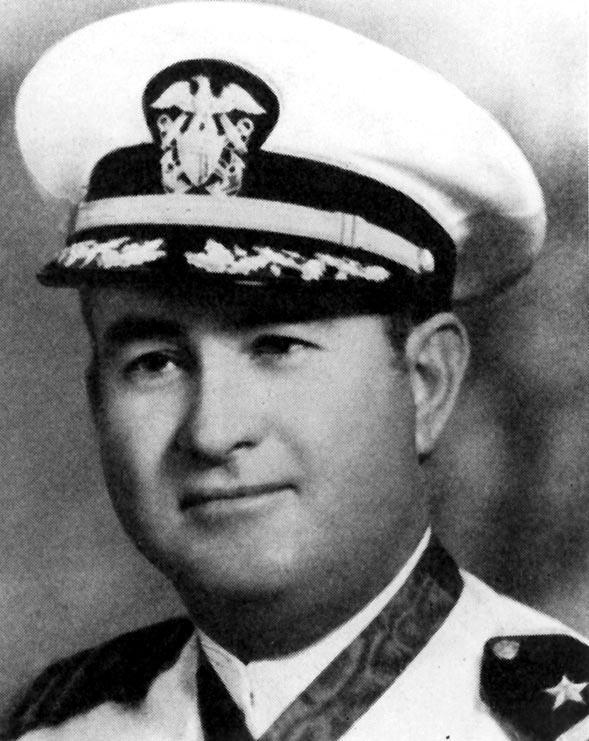 Rear Admiral Samuel Fuqua
Rear Admiral Samuel Fuqua was aboard the USS Arizona during the attack on Pearl Harbor. He was initially knocked down by the explosion of a large bomb which hit the quarterdeck, penetrated several decks, and started a severe fire. Upon regaining consciousness, he began to direct the fighting of the fire and the rescue of wounded and injured personnel. For his bravery and leadership that day, he earned the Medal of Honor.
Lieutenant John Finn
During the first attack by Japanese airplanes on the Naval Air Station, Kaneohe Bay, Finn manned a machine gun which was under heavy enemy machine-gun strafing fire. Although painfully wounded many times, he continued to man this gun and to return the enemy's fire vigorously. He shared, "I can't honestly say I hit any, but I shot at every damn plane I could see." He became the first Medal of Honor recipient of World War II.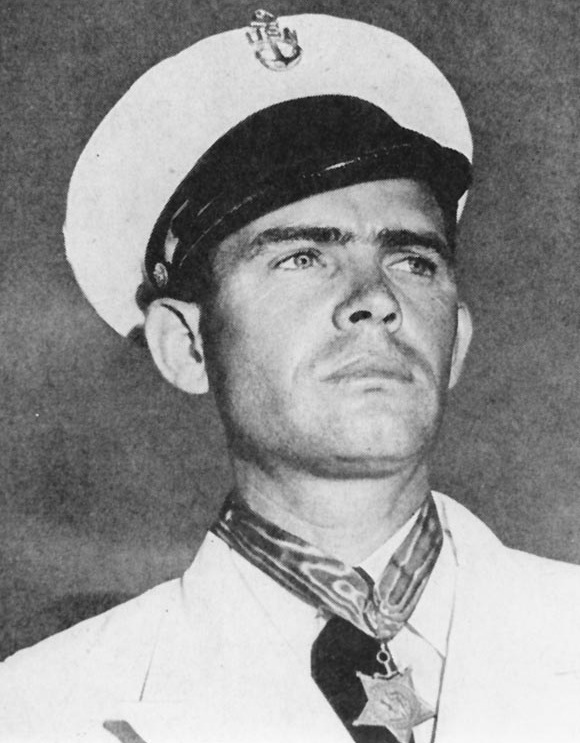 In 2021, during our December Rally Point, we honored the 80th Anniversary of the attacks on Pearl Harbor by sharing the stories of three survivors. Listen in:
On August 23, 1994, Congress would declare December 7 as National Pearl Harbor Remembrance Day. Flags are flown at half-mast and events are held throughout the country, including at the Pearl Harbor Memorial and Hawaii. Join us in honoring the 2,403 lives lost and all those who fought back in one of the darkest days in American military history.