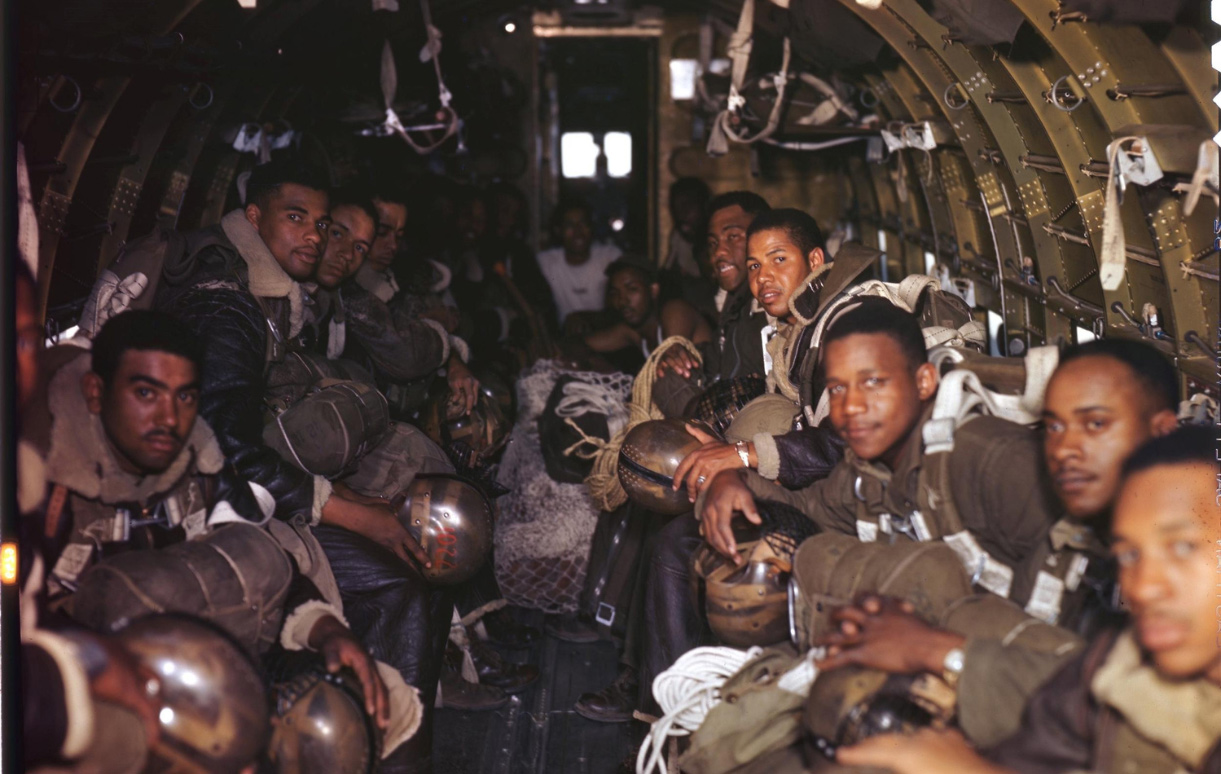 "History, despite its wrenching pain, cannot be unlived, but if faced with courage, need not be lived again."

-Dr. Maya Angelou
African Americans have served the U.S. military in every conflict our country has fought. While President Harry S. Truman's order technically ended segregation in the military in 1948, Black service members continued to fight battles on two fronts – against the enemy overseas and against racism at home. This February, we share the inspiring stories of Black Army units who showed tremendous courage and heroism during World War II.
761st Tank Battalion
The 761st Tank Battalion, became the first Black unit to see ground combat in Europe, joining Patton's Third Army in France in November 1944. The men helped liberate 30 towns under Nazi control and spent 183 days in combat. The most famous member of the 761st was First Lieutenant Jackie Robinson.
555th Parachute Infantry Battalion
During the winter of 1944–45, the Japanese sent 9,300 balloon bombs toward North America. The Triple Nickels, a pioneering all-black airborne unit, were tasked with parachuting directly into the Pacific Northwest to fight fires caused by these balloon bombs. They worked on 28 fires during the 1945 season; garnering them the second nickname, "Smoke Jumpers." The Triple Nickels became the first integrated division in the U.S. Army.
320th Barrage Balloon Battalion
The 320th Barrage Ballon Battalion was the first and only all-black Army unit to storm the beaches on D-Day. Their mission was to raise hydrogen-filled barrage balloons to protect assaulting infantry and armor from being strafed by enemy aircraft. Five battalion medics were the first to land on Omaha Beach. One of the most well-known stories is Staff Sergeant Waverly Woodson, Jr. who worked for 30+ hours and attended to 300 soldiers during the invasion.
Black History Month is a time to recognize and celebrate the achievements, sacrifices and contributions made by African Americans. We recognize the fortitude and resilience Veterans of color have demonstrated during their military service and the military values they continue to uphold even in the face of obstacles and challenges. This month and every month, we take the opportunity to honor these Black Army units for their service and thank them for our freedoms.