Press releases, fact sheets, high-resolution images and more for editorial coverage of IDENTITY: Exploring Veteran Narratives Through Art + Music.
For additional press questions, please contact Tamara Brown, Director of Marketing and Communications, at tbrown@nationalvmm.org.
Exhibition Description
IDENTITY: Exploring Veteran Narratives through Art + Music introduces us to Veterans who have found healing and connection through the arts.
Many Veterans represented in this exhibition are working through Traumatic Brain Injury (TBI) or Post-traumatic Stress (PTS) and have found the arts positively impact their healing and increase their sense of connection to the world around them. Through CreatiVets programming, these Veterans learn to express complex events and emotions through the creative processes of drawing, painting, ceramics, sculpture and songwriting.
IDENTITY will encourage you to think about how Veterans reclaim their past, remember their experiences, and interpret them now through art + music.
CreatiVets Information
CreatiVets is a nonprofit organization that empowers wounded Veterans to heal by sharing their stories and experience through the arts.
Richard Casper co-founded CreatiVets after experiencing firsthand the healing power of art and music. As an infantryman, Richard served in Iraq with the United States Marine Corps where he lost a close friend while on patrol, survived four separate IED attacks, suffered multiple concussions and was ultimately diagnosed with Post-Traumatic Stress and Traumatic Brain Injury.
On his journey to wellness, Casper discovered the therapeutic benefits of art and music, and realized that creative expression was the only thing that really helped him. Richard took ceramics and painting courses and was amazed at how quickly he began to experience a positive impact. Says Casper, "It was like I'd found this loophole—I found a way to talk about it, without talking about it." The benefits continued when he learned to play guitar and write songs, opening another outlet for creative expression through which he could heal by telling his story.
Exhibition Sponsors

To download the images, please right click on the image and click "Save Image As"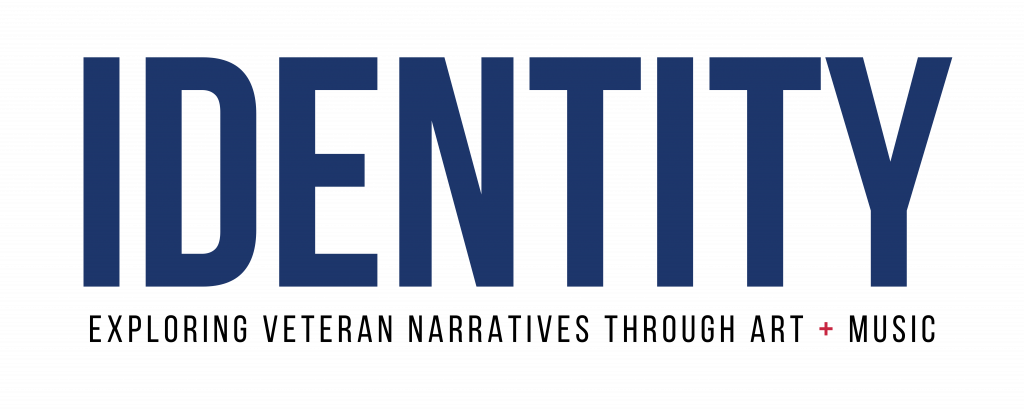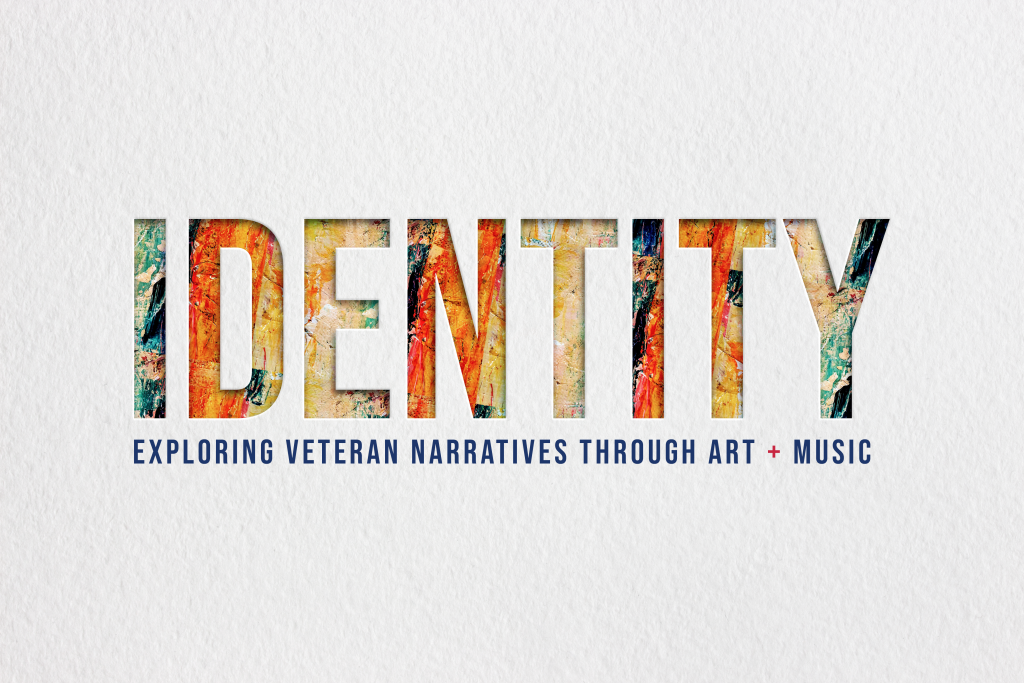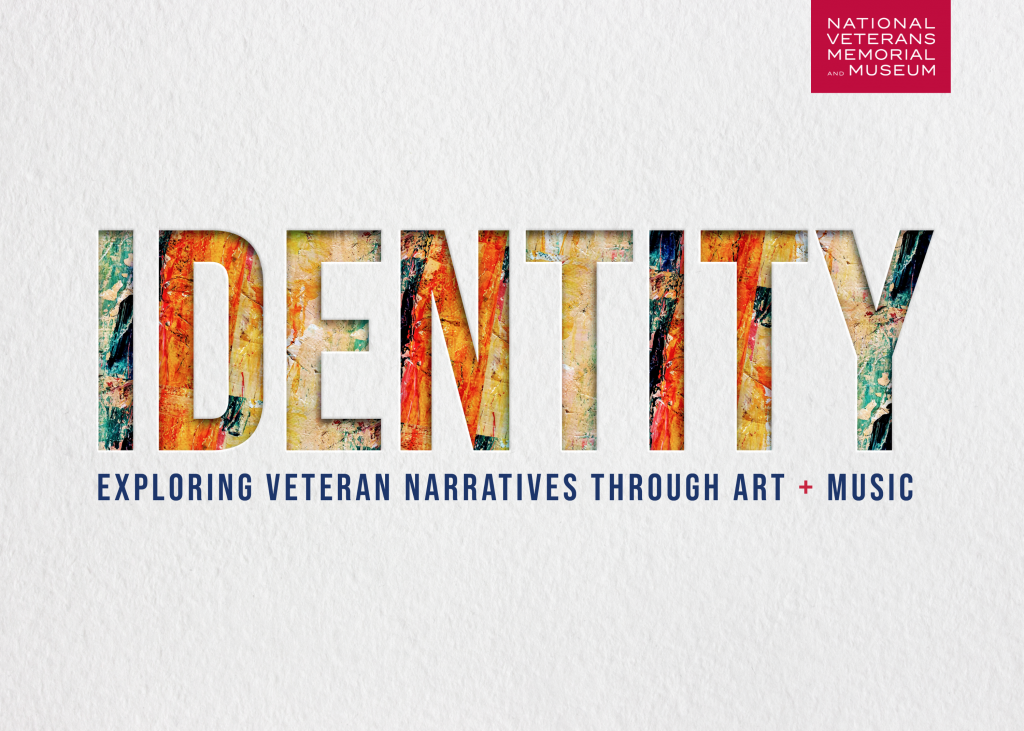 Images MUST be paired with the corresponding photo credit.
To download the images, please right click on the image and click "Save Image As"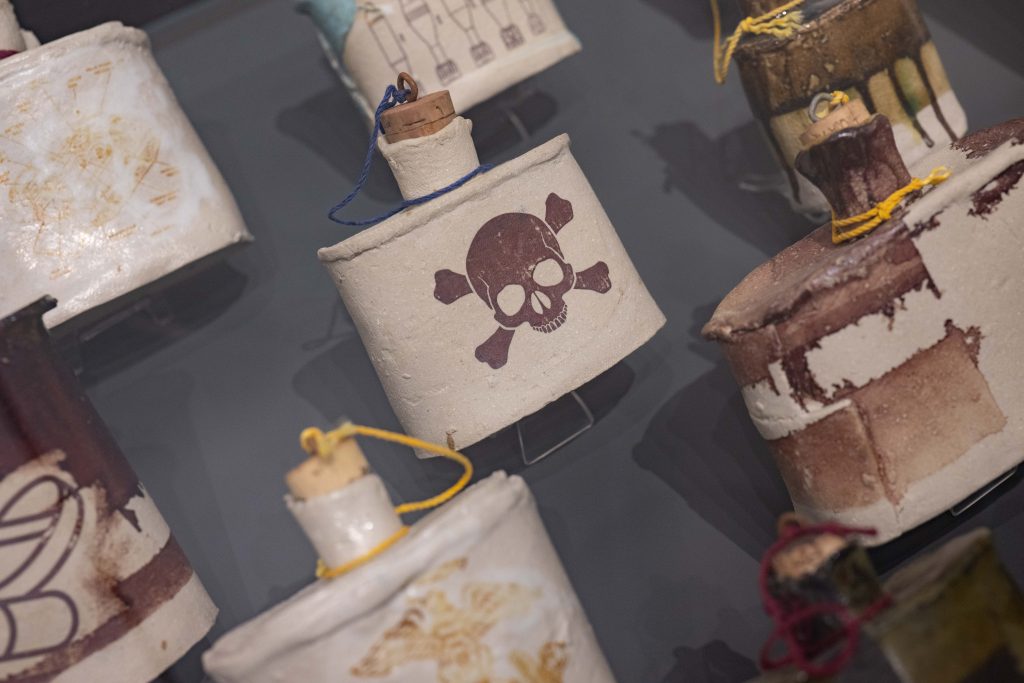 Thank You for Your Service, 2018
A.H. Romero
Recovery Chaos, 2022
Theresa Reer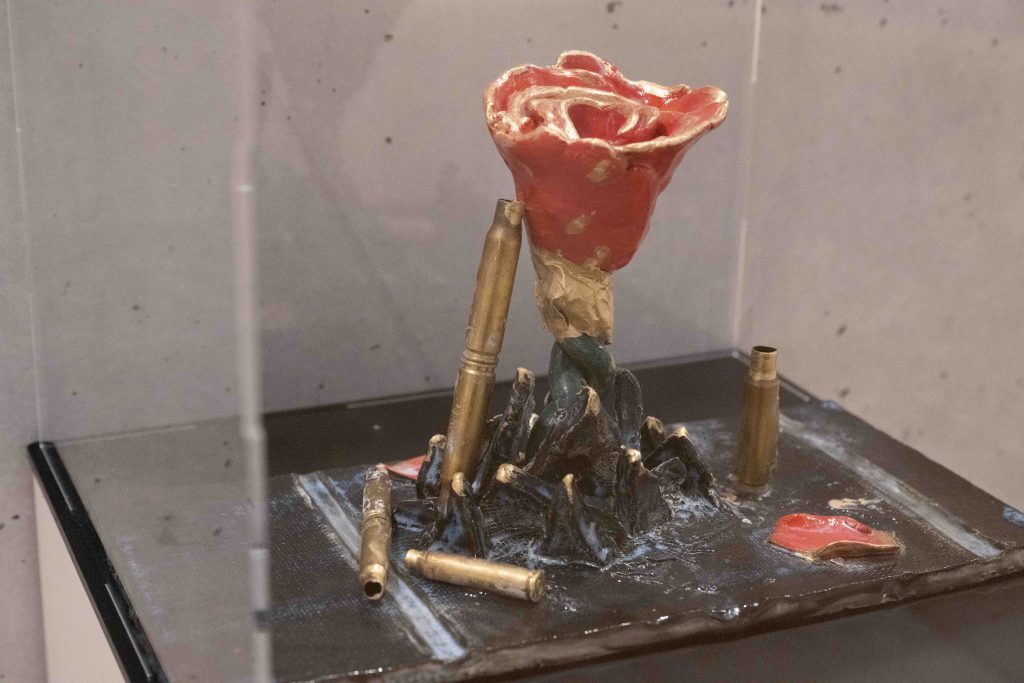 The Rose That Grew from Concrete, 2021
Briana McCrae Carr
For additional image assets, please reach out to Jennifer Nodjak, Marketing and Communications Manager, at jnodjak@nationalvmm.org.
"Discovering concept-based art and the power of songwriting saved my life. After what it did for me, I knew it could help other Veterans as well, and that's what I wanted to do through CreatiVets."
RICHARD CASPER, CREATIVETS CO-FOUNDER
"It was like I'd found this loophole—I found a way to talk about it, without talking about it."
RICHARD CASPER, CREATIVETS CO-FOUNDER
"Thanks to our generous sponsors, we are proud to introduce an exhibition that reveals the healing benefits of Veteran story-telling through art. Art provides another tool we can utilize to combat Veteran suicide, post-traumatic stress and traumatic brain injury."
LT. GENERAL MICHAEL FERRITER, U.S. ARMY (RETIRED), PRESIDENT AND CEO, NVMM