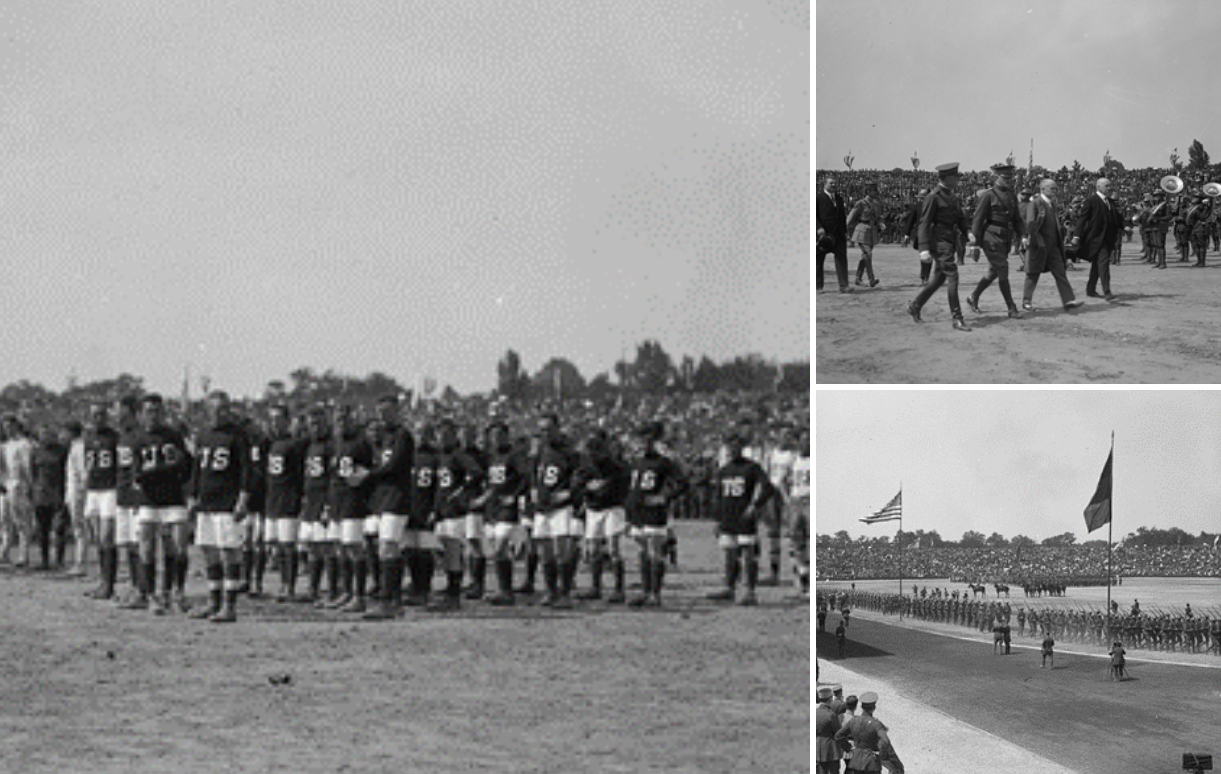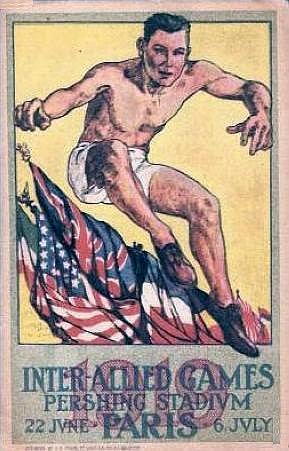 In 1919, a sudden ceasefire was called ending the fighting between the Central Powers and the Allied Powers, marking the end of World War I. While world leaders met to discuss the terms of Germany's surrender, allied troops were left stranded in Europe with nothing to occupy their time. Many soldiers had assumed that the war would continue for several more years and were surprised at its abrupt conclusion. Even though the war was over, the influenza pandemic spreading across the world made it difficult to bring allied soldiers back home. Stranded in a foreign land, Americans and other allied troops became frustrated as they were pushed to engage in group activities and run drills while waiting for their chance to return home. Without an effective outlet for their frustrations, tensions continued to rise among troops until Ellwood Brown, a YMCA athletics director, proposed an Olympic-style competition between the allied soldiers.
The Inter-Allied Games were held just outside of Paris, France from June 22 to July 6, 1919, inside a newly constructed stadium paid for by the YMCA. However, the stadium completion was in danger due to tense labor situations in France. With the Inter-Allied Games in jeopardy, several American engineers and labor troops, along with more than 300 French soldiers, worked together to finish construction of the new stadium. Upon its completion, the stadium – now named Pershing Stadium – was handed over to U.S. General Pershing for the games.
Because World War I canceled the 1916 Olympic Games, public interest in the Inter-Allied Games was high. People came from all over to watch soldiers from 18 allied nations compete in sporting events, including baseball, basketball, water polo, tennis and track and field.
Several notable American soldier athletes competed in these games, including Solomon "Sol" Butler, an African American man who won gold in the long jump competition, setting a new long jump record in the United States. Another notable American soldier was U.S. Army Chaplain, F.C. Thompson, a former baseball player, who brought home the gold when he threw a hand grenade 246 feet as part of the newly invented sport, Hand-Grenade Tossing. Finally, Norman Ross, an American swimmer and member of the U.S. Army, won the gold in the 100m, 400m, and 1,500m at the Inter-Allied Games. He would later go on to set a total of 13 world records.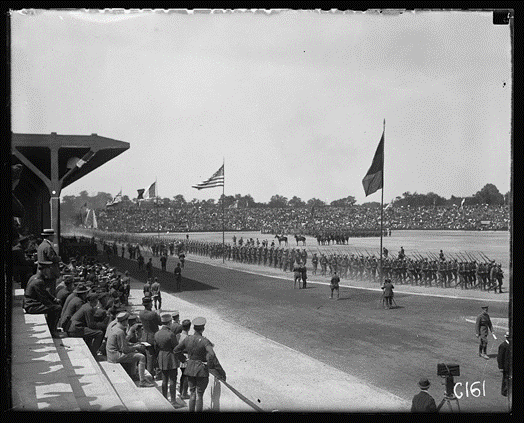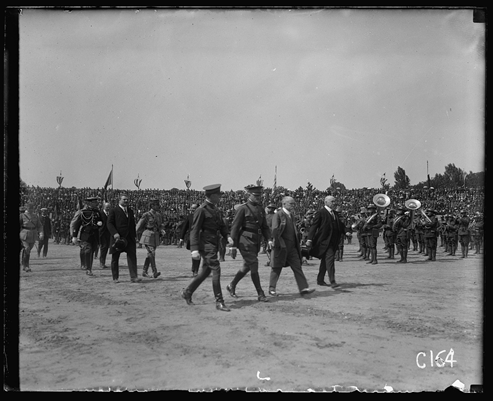 At the conclusion on the Inter-Allied Games on July 6, a closing ceremony was held in which each of the Allied nations' flags was lowered one by one, except for the French Flag which remained aloft as a sign of Pershing Stadium being passed back to the French from their United States allies. While the Inter-Allied Games were never an official Olympic Game, many soldiers went on to later compete in the Olympics and deserve to be remembered and honored both for their service to the United States, and the skills they displayed during the Inter-Allied Games.