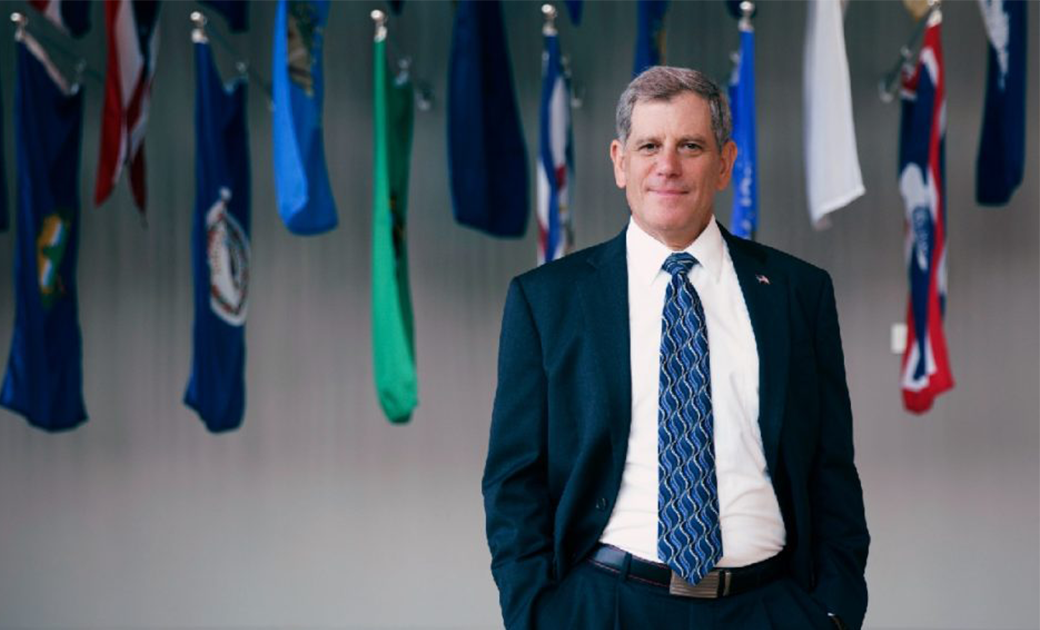 This is a transformational moment in our nation's history and the National Veterans Memorial and Museum is proof that innovation and creativity thrives in the face of adversity.
The National Veterans Memorial and Museum is open to the public in a much broader sense than ever before. Each day brings new opportunities to impact lives and connect Veterans and communities. As a young, start-up organization, our team's "can do" attitude well positions us for a vibrant future. Unlike many institutions, we do not believe that the inability of people to physically visit our building is a limiting factor. In fact, technology provides ways to engage even more people across the country in our important mission.
We continue to tell the stories of service and sacrifice through Inspired Stories of Service, a new online blog and enhanced website content. We would like to hear from you about Veterans who have made a difference during their military service as well as when they returned to civilian life. Please send your 500 word story, along with any photos you have to: stories@nationalvmm.org.
We are connecting and supporting Veterans and non-Veterans alike through webinars and online discussion focusing on strength, resiliency, empowerment and wellness.  Especially during these trying times, we know that the experience of Veterans provides valuable lessons that can help and inspire all of us. We are grateful for the insights shared by Gold Star Spouse Master Sergeant Jennifer (Loredo) Ballou, U.S. Army (Retired) and Purple Heart and Bronze Star for Valor recipient, Maj. Joshua Mantz, U.S. Army (Retired). If you missed these two Facebook Live events, you can watch the full programs on our Facebook page.
Rally Point, our monthly programming for Veterans and supporters moved online in May, allowing us to engage with Veterans across the country. We held a robust discussion about maintaining health in difficult circumstances with Whole Health Field Implementation Team Consultant for VA Region 4 and Navy Corpsman Veteran, Matthew "Doc" Campbell and Dr. Theresa Larson, DPT, CSCS, SFMA, founder of Movement Rx.
Reaching out to Veterans who are isolated is especially important during this time of social distancing. In partnership with Experience Columbus, we just completed the Columbus Letters to Veterans campaign to encourage people to write letters of hope and resilience to the Veterans at the Chillicothe VA Medical Center.
We remain committed to honoring our nation's Veterans and their families through virtual ceremonies and events. For Vietnam War Veterans Day, we partnered with witnesstowar.org to share powerful stories of those who served in that conflict. There also are many ways to engage with us over Memorial Day weekend to honor those who gave their lives for our freedom. Participate in our virtual walk/run, join us for a virtual Memorial Day ceremony May 25 on Facebook live at 10 a.m. EDT and share those brave Americans who you remember on social media with the hashtag #IWillAlwaysRemember.
We are strong, we are connected. Join our mission and become a member. Together we will impact lives!
Hooah,

Lt. General Michael Ferriter, U.S. Army (Retired)
President and CEO, National Veterans Memorial and Museum