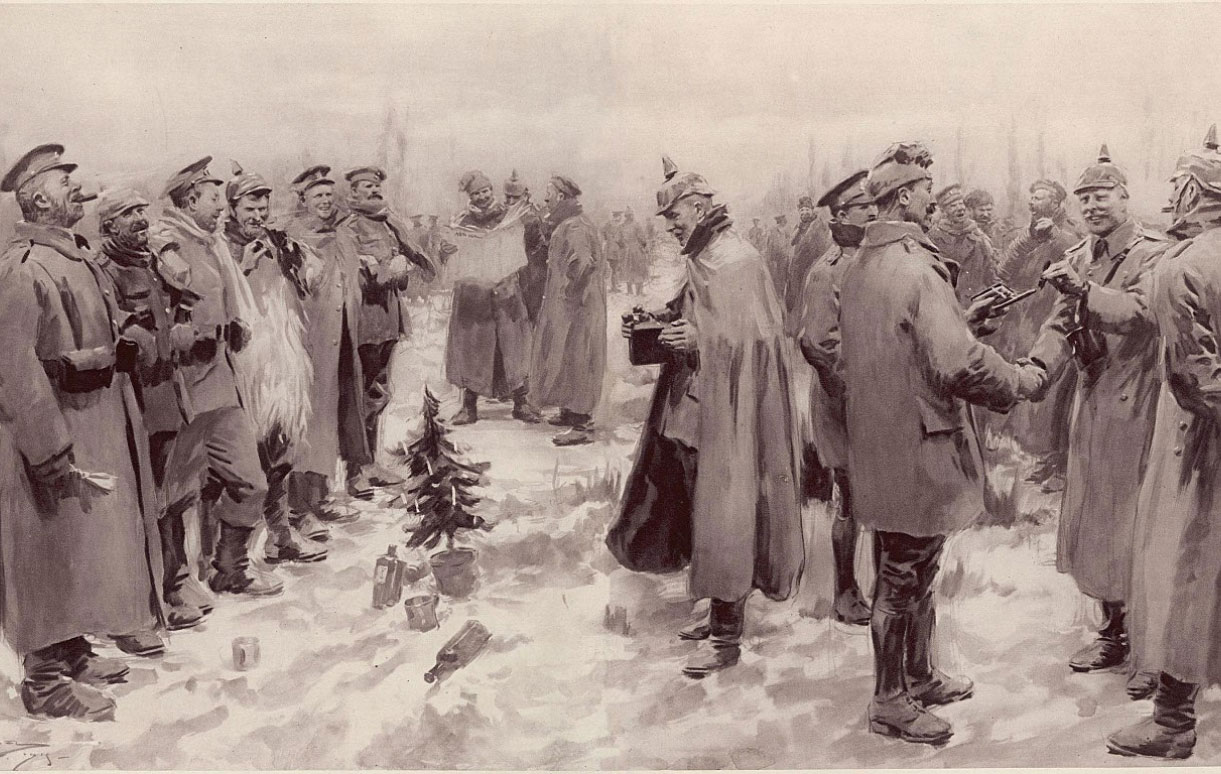 "We shouted, 'Merry Christmas!', even though nobody felt merry. The silence ended early in the afternoon and the killing started again. It was a short peace in a terrible war."
-Alfred Anderson, last-known surviving Scottish Veteran of the 1st/5th Battalion of Black Watch
Truces weren't unique to the Christmas period and often reflected a mood of "live and let live," which involved infantry halting aggressions to engage in conversation, bartering or even playing sports. Before Christmas of 1914, Pope Benedict XV called for a World War I truce, but his idea was rejected. Countless soldiers were living in dark, muddy trenches, and then a remarkable thing happened. To this day, most historians differ on how or why it started, but nevertheless, roughly 100,000 troops were involved in a legendary truce along the Western Front. Starting on Christmas Eve, German and British troops ceased fighting to sing Christmas carols.
"First the Germans would sing one of their carols, and then we would sing one of ours, until we started up 'O Come, All Ye Faithful' the Germans immediately joined in singing the same hymn to the Latin words Adeste Fideles. And I thought, well, this really is a most extraordinary thing – two nations both singing the same carol in the middle of a war."
-Graham Williams, 5th London Rifle Brigade
At the first light of dawn on Christmas Day, some German soldiers emerged from their trenches and approached the Allied lines calling out, "Merry Christmas." Many accounts of the Christmas Truce involved handshakes, words of kindness, gift exchanges, football and soccer matches and vivid scenes of men helping enemy soldiers collect their dead in "no-man's land," the barbed-wire space between armies.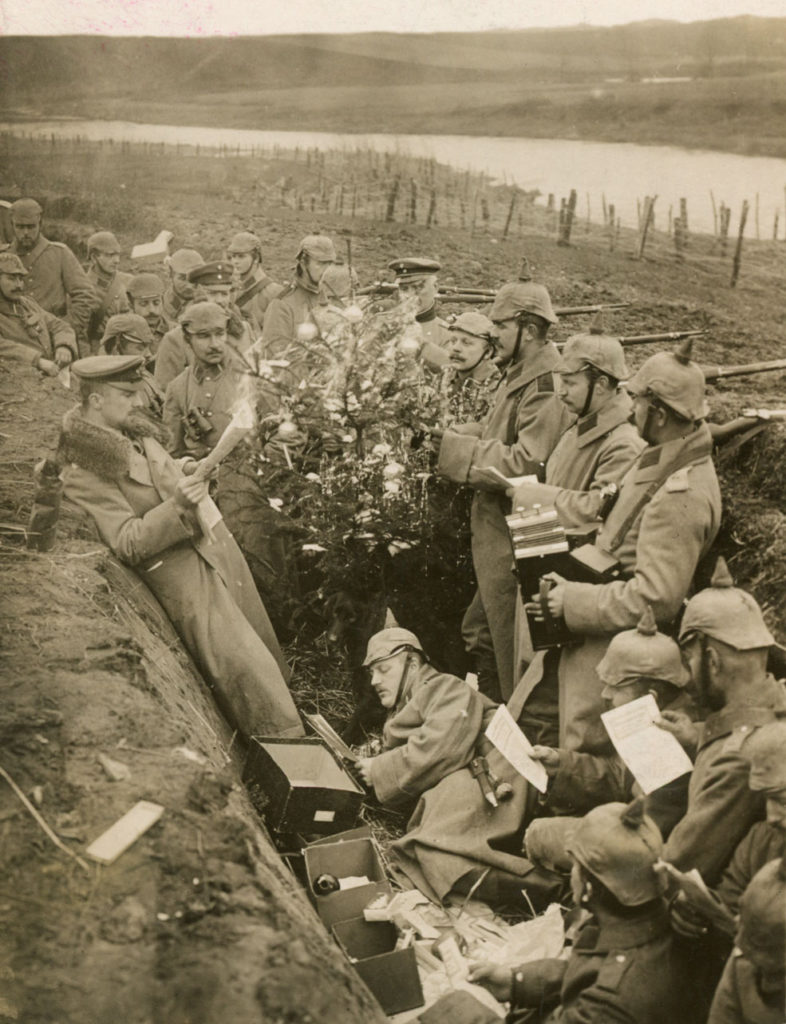 The Christmas Truce was particularly significant due to the number of men involved and the level of participation. It's often seen as a symbolic moment in peace and humanity during World War I, one of the most violent events in human history. The war claimed roughly 15 million lives. Today, a memorial commemorating the Christmas Truce stands in England's National Memorial Arboretum. In 2014, the English and German soccer teams staged a friendly match in England in remembrance of the soldiers' impromptu soccer games in 1914. You can read more about the Christmas Truce with our latest NVMM Reads selection: "Silent Night: The Remarkable Christmas Truce of 1914."