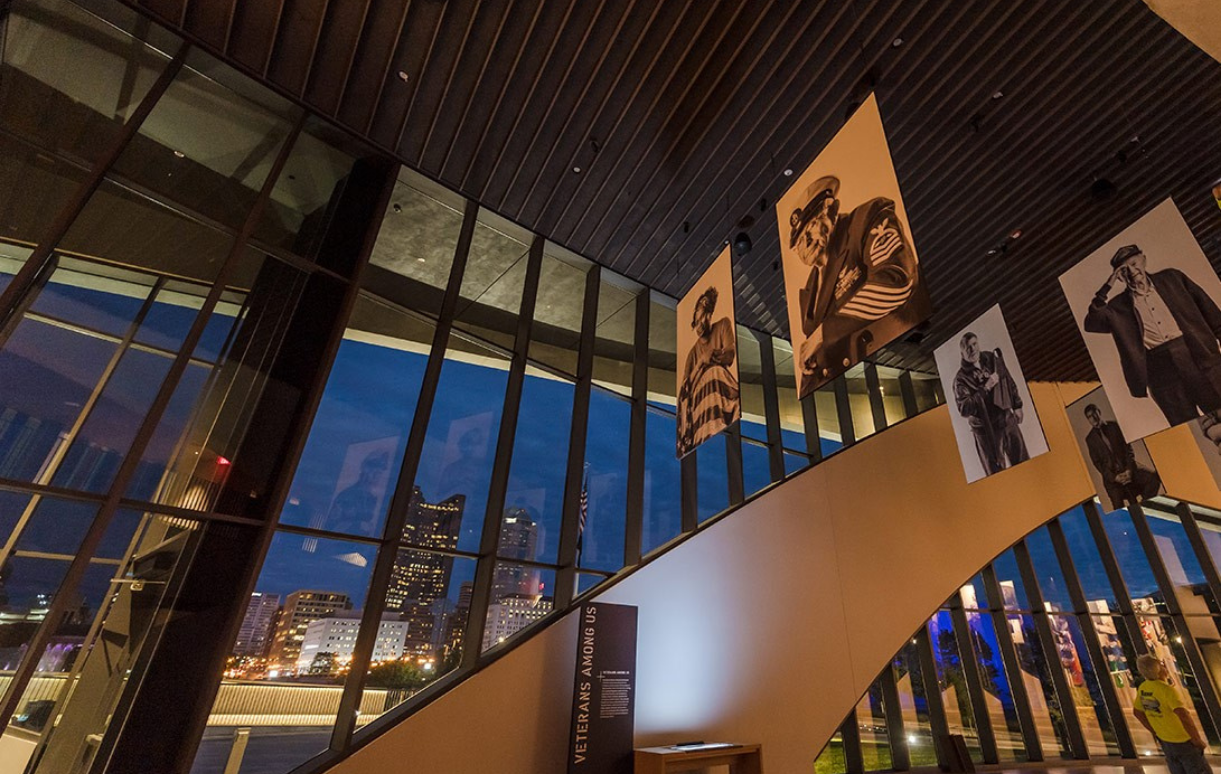 "From the first settlers who came to our shores and the first American Indian families who befriended them, men and women have worked together to build this nation. Too often, women were unsung and their contributions went unnoticed. But the achievements, leadership, courage, strength and love of the women who built America was as vital as that of the men whose names we know so well." -President Jimmy Carter
During Women's History Month, we celebrate the servicewomen of Stacy Pearsall's Veterans Portrait Project hanging from the ceiling in our Great Hall. These photos follow the unique journeys of 22 Veterans from military service back to civilian life. Last month, we shared Celebrating Black History with the Veterans Portrait Project featuring the stories of U.S. Army Veterans: Elizabeth Barker Johnson, Desiree Emillio-Duverge and Patrice Chandler. This month, we add to those stories with five more servicewomen: U.S. Marine Corps Veterans Marilyn Cogswell and Ali Fasano, U.S. Air Force Veterans Laura Buys and Shannon Duffy, and U.S. Navy Veteran Kathleen Purdy Owens.
Marilyn Cogswell
Detroit, Michigan, native Marilyn "Mickey" Newhouse Cogswell, enlisted in the Marine Corps in 1951 at the age of 18. She trained at Marine Corps Recruit Depot Parris Island where, unlike male recruits, all female Marines, known as Lady Leathernecks, were issued sewing patterns and required to sew their own uniforms. Mickey took the task in stride and later became an artist for the Marine Corps. While stationed at Camp Lejeune in North Carolina, she met and married fellow Marine, John MacDougall, Jr. She separated from service in December 1952, to care for her growing family of six children. Mickey passed away on October 18, 2017, just one year after her Veterans Portrait Project photo was taken. For more of her story, read Veterans Portrait Project: Marilyn Cogswell.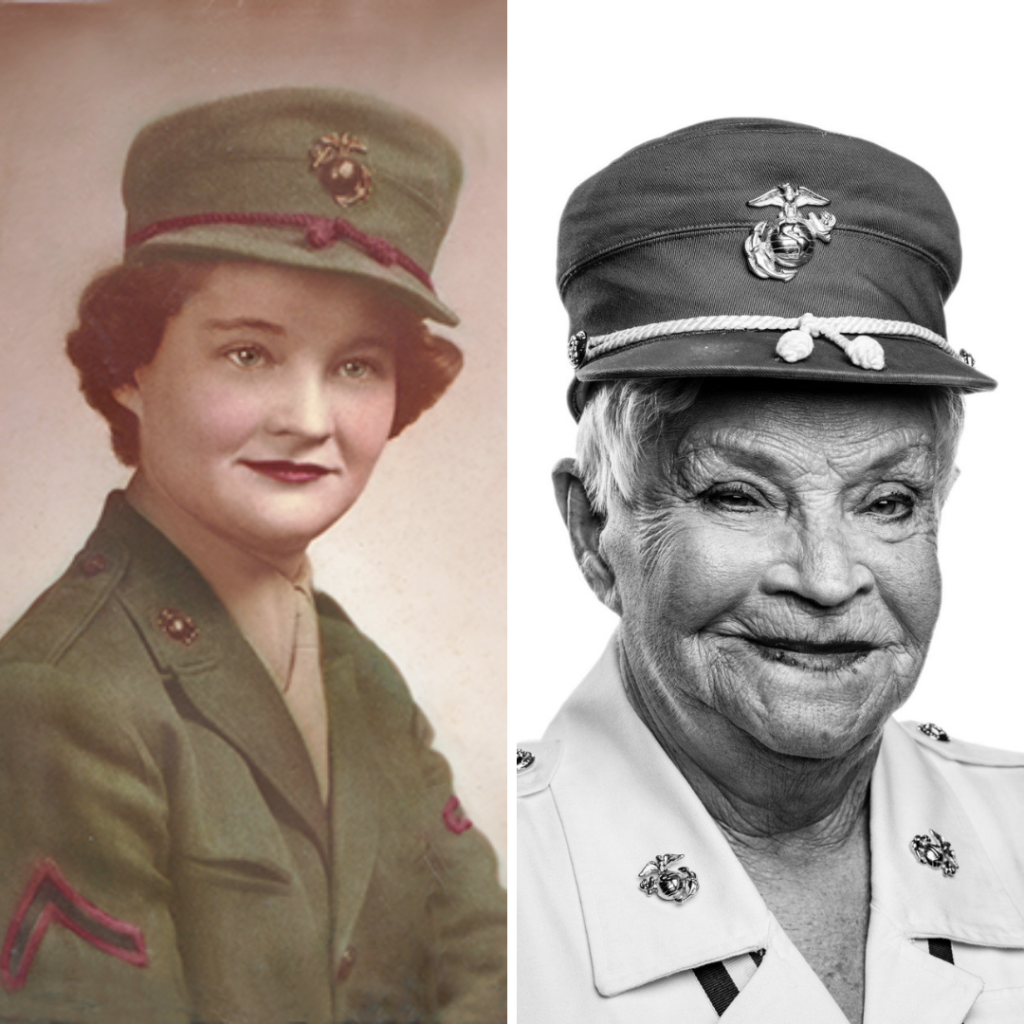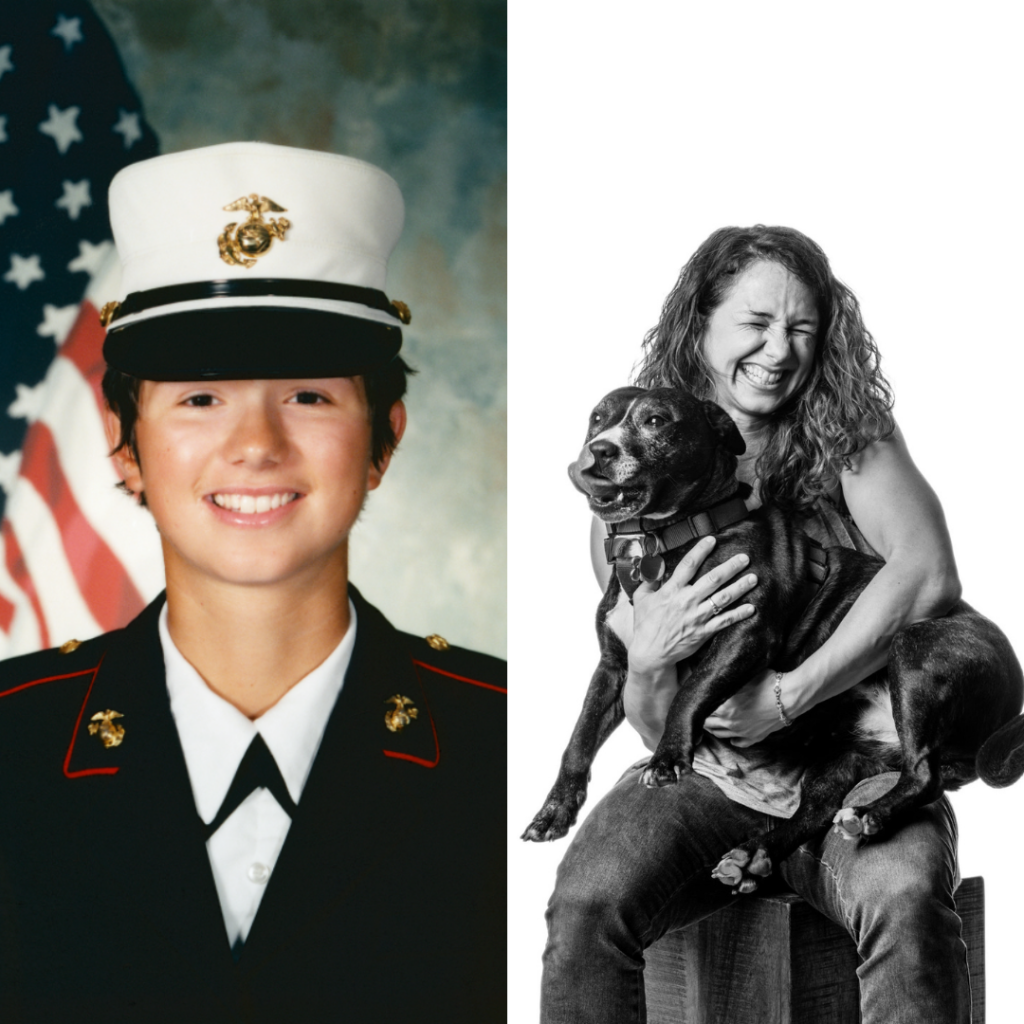 Ali Fasano
Ali Fasano enlisted in the Marine Corps in 1999, and was trained as a motor transport diesel mechanic. Athletic and talented, she served on the Marine Corps boxing team from 2001 to 2003. As an air defense control officer, she was stationed at Camp Hansen in Okinawa and at Camp Lejeune and Marine Corps Air Station Cherry Point in North Carolina. She deployed to Iraq from May 2007 to January 2008, and again from January to July 2009. Ali left the service as a first lieutenant in 2009. She now works as a licensed massage therapist in Liverpool, New York, where she lives with her Pitbull, Dallas.
Laura Buys
Meet Laura Buys. She enlisted in the Air Force in 2012, and worked as an operations intelligence analyst. She deployed to Qatar in 2014, and to Alaska and Japan in 2015. During her career, she delivered over 600 intelligence briefings to leaders around the world, supported 160 central command combat missions and was awarded a medal for Meritorious Service Achievement. She left the service in 2017, to pursue a degree in women and gender studies at Syracuse University, where she plans to serve her community by working at a local homeless shelter, with at risk youth and individuals with developmental disabilities.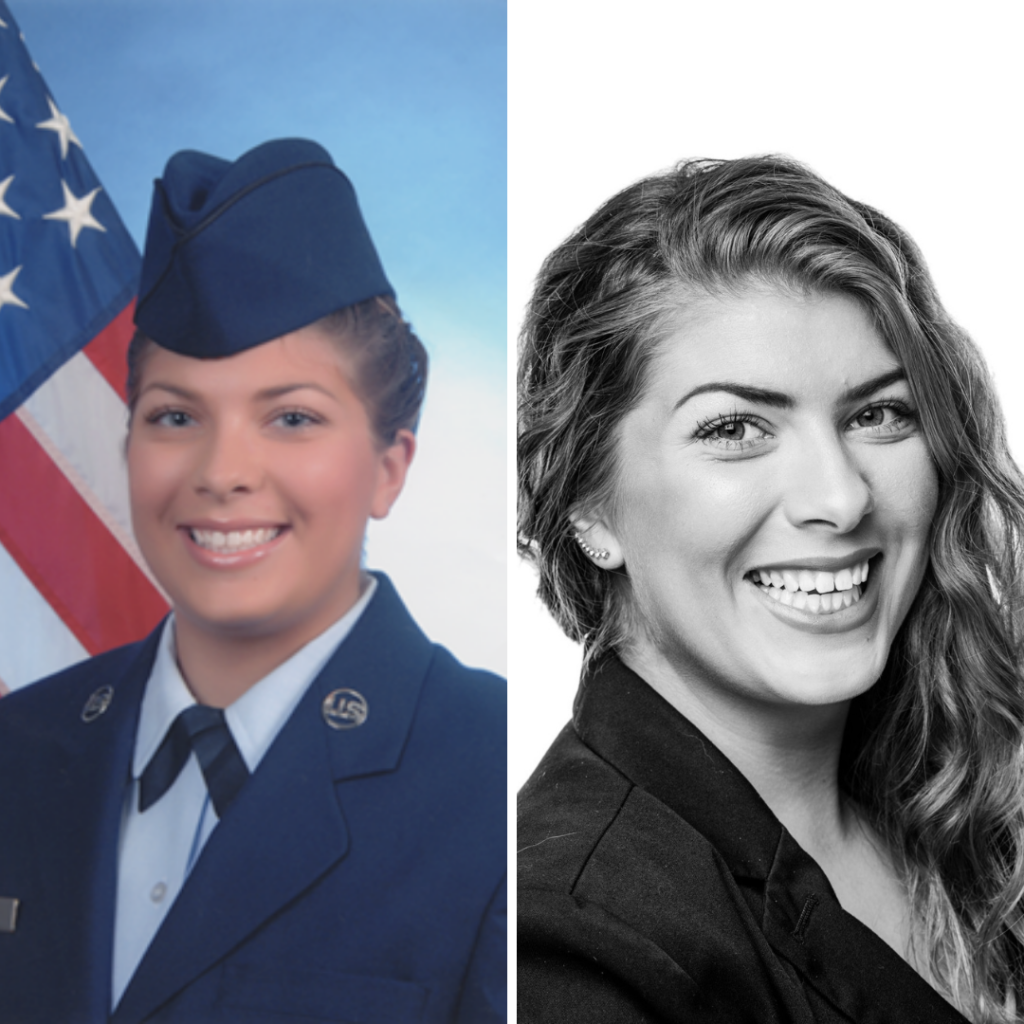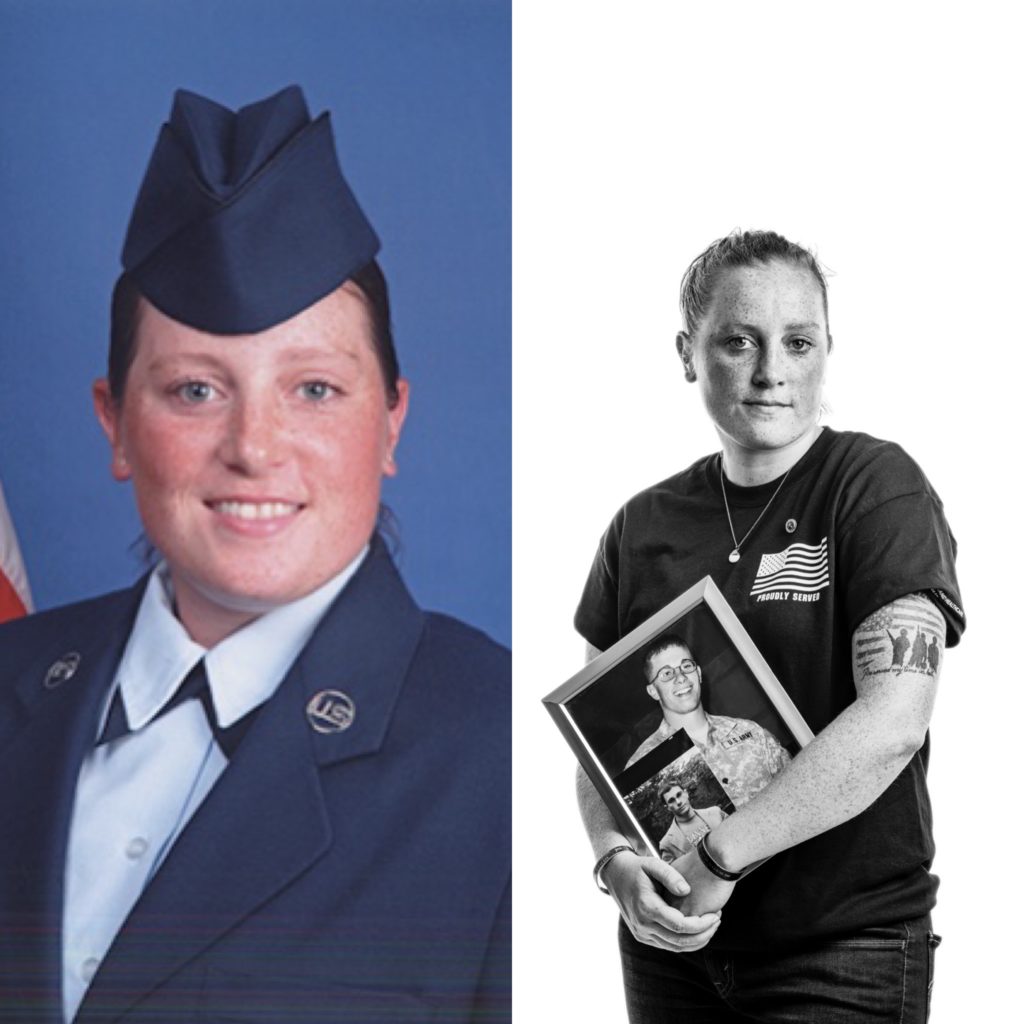 Shannon Duffy
When Shannon Duffy was 18, her brother, Army Sergeant Shane Duffy, was killed in action while serving his second combat tour in Iraq. Three years later, Shannon joined the Air Force Reserve Medical Corps so she could care for wounded service members and help return them safely to their families. After receiving medical education and training at Joint Base San Antonio, Shannon pursued a medical administration degree in Rhode Island and served temporary duty assignments across the U.S. Shannon attended the Noncommissioned Officers Academy at Malmstrom Air Force Base in Montana in 2006 before separating from service to begin a career in the Veterans Affairs healthcare system.
Kathleen Purdy Owens
Kathleen Purdy Owens started her military career in the ROTC at The Ohio State University, earning a degree in aeronautical and astronautical engineering. She attended Navy Flight School, received her wings in 1986, and went on to fly transport missions in support of U.S. aircraft carriers throughout North America, Europe and the Caribbean. In 1991, she flew the final carrier arrested landing aboard the USS Lexington. Kathleen left duty in 1993 and joined the Naval Reserves. She began flying for United Airlines in 1995, and she has accomplished over 10,000 career carrier military and commercial flight hours. In 2006, she formed a development group in Virginia Beach, Virginia, where she lives with her family.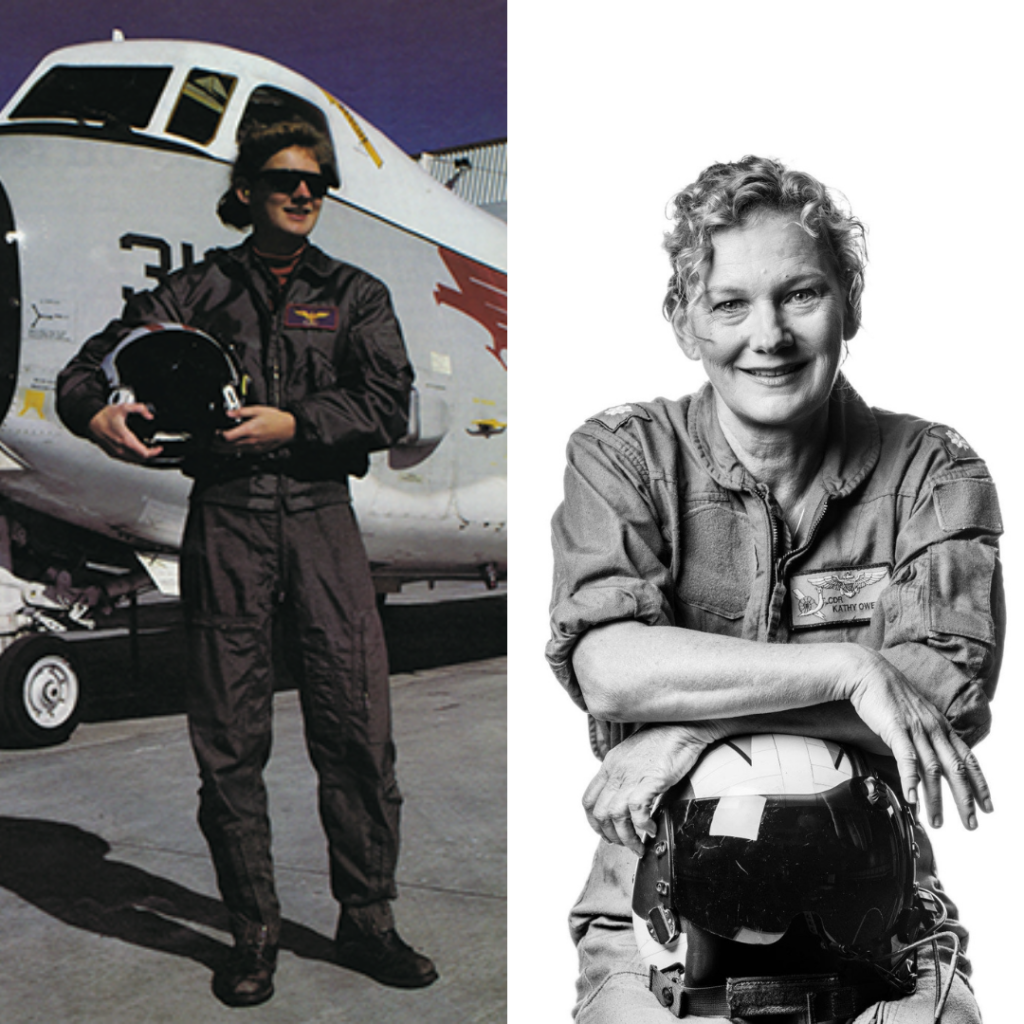 Women's History Month provides an opportunity for all of us to honor and celebrate the vital role of women in American history. Join us each week as we highlight the incredible and courageous stories of women who have served our nation.