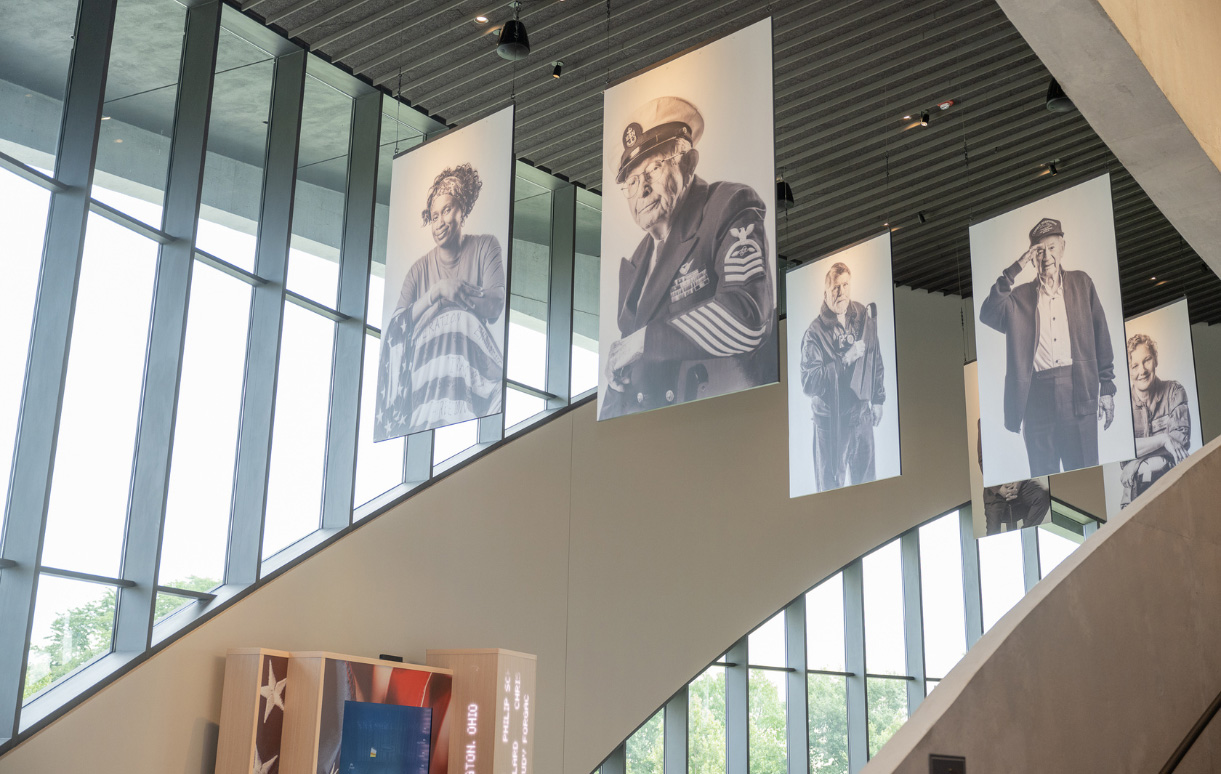 "Freedom and the recognition of individual rights are what our revolution was all about. They were ideals that inspired our fight for independence, ideals that we have been striving to live up to ever since. Yet, it took many years before these ideals became a reality for Black citizens." -President Gerald Ford
During Black History Month, we are sharing the experiences, challenges and triumphs of Black American Veterans by telling their stories. In our Great Hall, we showcase Stacy Pearsall's Veterans Portrait Project photos capturing Veterans' return to civilian life alongside their military service photos. Out of the 22 stories featured, four African Americans shared their inspiring stories of service, including U.S. Army Veterans Elizabeth Barker Johnson, Desiree Emillio-Duverge and Patrice Chandler, as well as U.S. Air Force Veteran Chris Gray.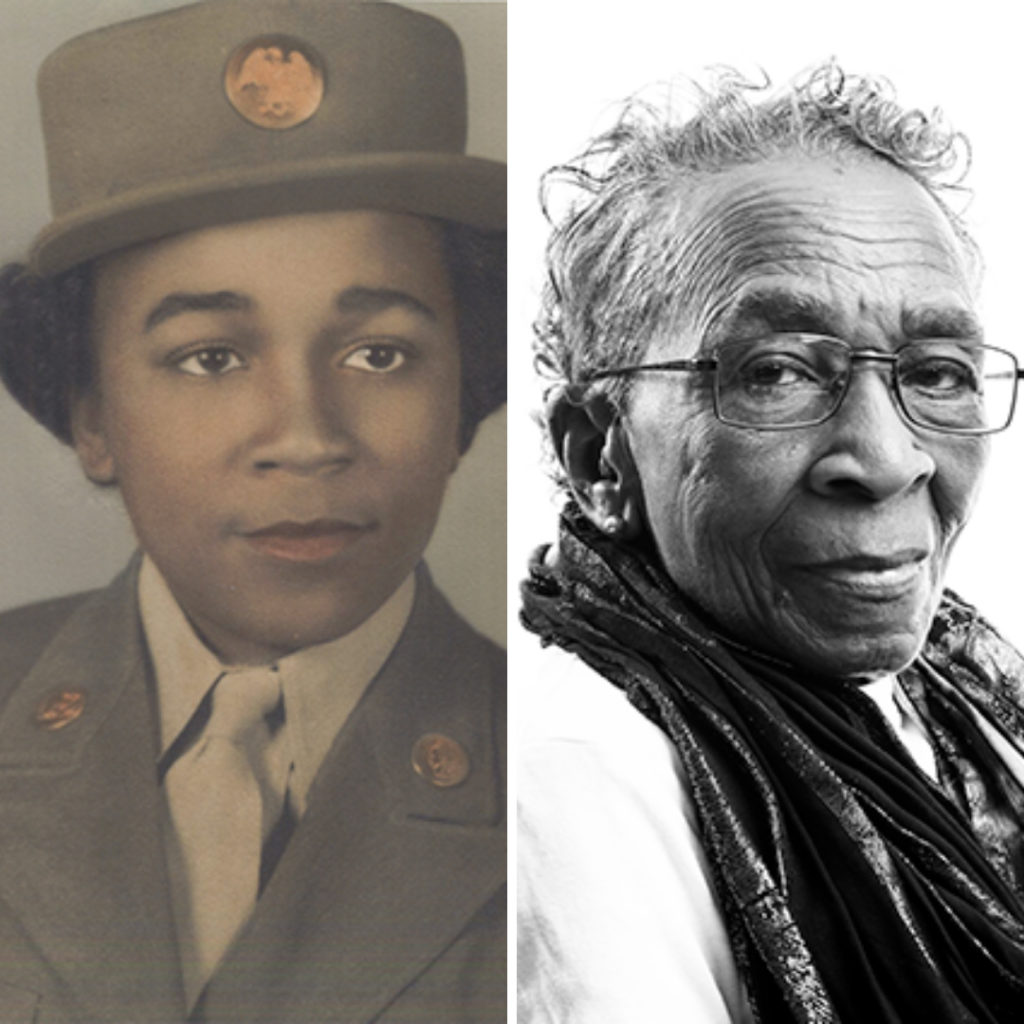 Elizabeth Barker Johnson
Elizabeth Barker Johnson's story began in February of 1946. She deployed to England with the 6888th Central Postal Directory Battalion, a unit of postal clerks, truck drivers and cooks. The 855 women of the "Six Triple Eight" sorted through seven million undelivered letters and parcels to personnel on the front lines. As a driver, Elizabeth helped move the 65,000 pieces of mail that were sorted each shift. The women then deployed to France to help keep the mail flowing until the unit was disbanded, and Elizabeth returned home. Following the war, she entered Winston Salem State Teachers' College, now Winston-Salem State University, and is thought to be the first woman to use the GI Bill at the school, earning her bachelor's degree in education. Elizabeth spent 40 years teaching in North Carolina and Virginia, and at the ages of 99, finally received her college diploma after missing the commencement ceremony in 1949. Sadly, she passed away in 2020 at the age of 100.
Desiree Emillio-Duverge
Meet Desiree Emillio-Duverge. She joined the U.S. Army in 1984 and worked as a Russian linguist on the front lines of the cold war in Germany. She was inspired by the service and patriotism of her father, Clarence, a refugee from the Dominican Republic, who volunteered as an Army combat medic during World War II and later served a combat tour in the Korean War. While serving in Germany, Desiree contracted an infectious lung disease and was medically discharged from service in 1991. Though she is now wheelchair bound, Desiree remains fervently proud to have served her country. Her son, Joseph, continues the family legacy of service as a Lieutenant Commander in the Navy.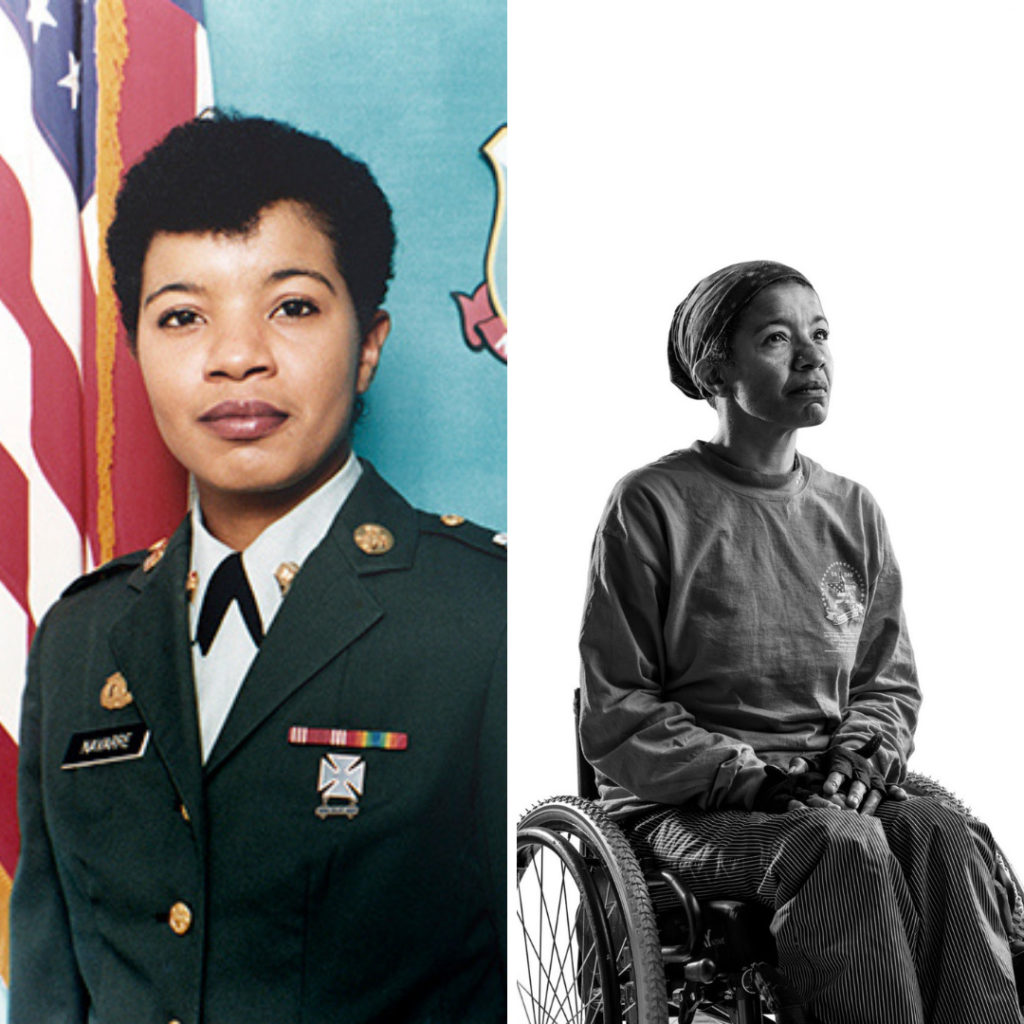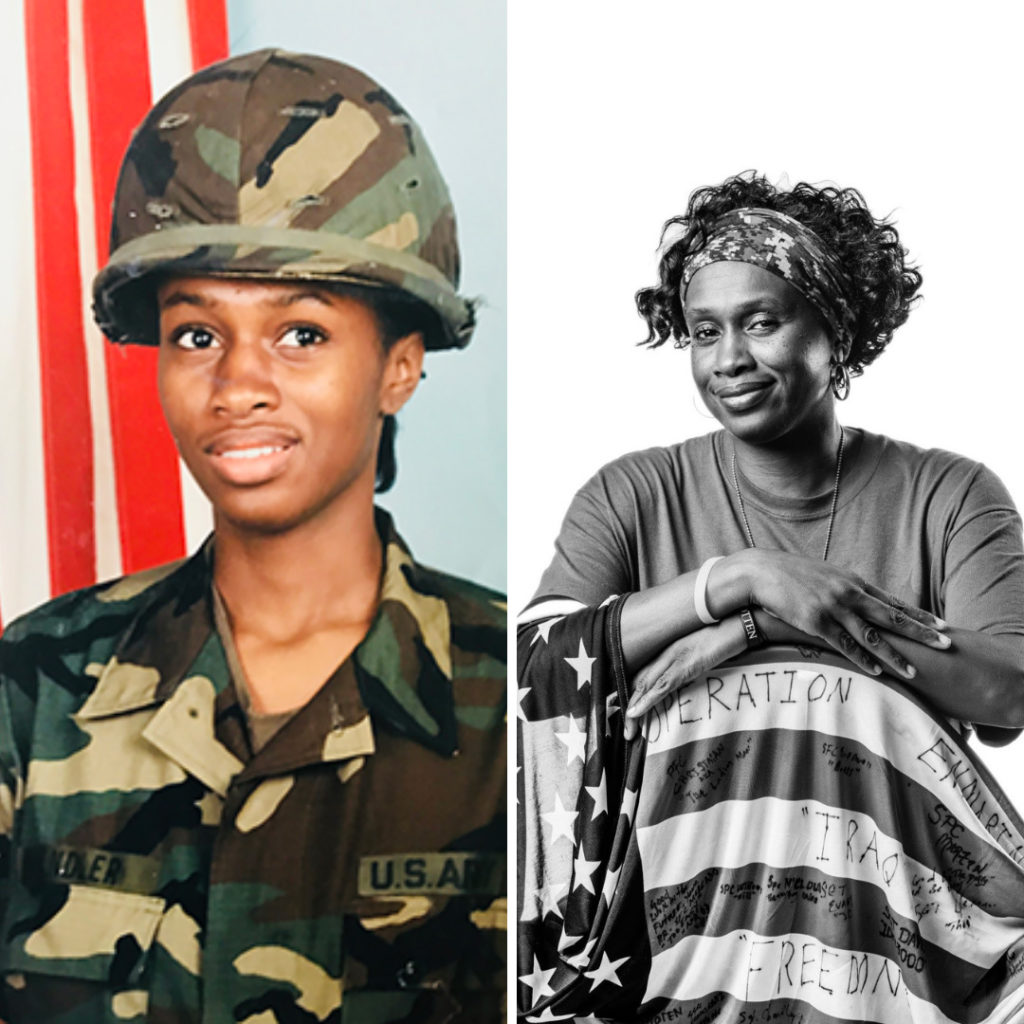 Patrice Chandler
Patrice Chandler began her military journey with her enlistment in the U.S. Army in 1999. As a certified practical nurse, Patrice bypassed technical training and reported directly to her first duty station at Ft. Campbell, Kentucky. Over her 14-year career, Patrice was assigned to Fort Benning and Fort Gordon, both in Georgia, and Ft. Hood, Texas. She worked in the surgery, intensive care, recovery and same day surgery units in roles from ward master and squad leader to combat lifesaver instructor. Patrice separated from service in 2013, at the rank of staff sergeant. She now lives in Killeen, Texas, where she continues to work as a civilian nurse.
Lieutenant Colonel Chris Gray
Nothing but blue skies for Lieutenant Colonel Chris Gray. He graduated from the United States Air Force Academy in 1993 and served as a space operations officer until his retirement in 2016. He chose to attend the academy because the school's mission and values resonated with him. During his time there, he played football and met his wife, Rebecca Gray. In 1998, Chris and Rebecca moved to Atlanta, Georgia, where they now reside with their three daughters. He now works as a supervisor for Georgia Power. Reflecting on his military service, Chris fondly remembers the camaraderie of his satellite operations unit as they pushed to provide critical data to front line troops during Operation Enduring Freedom.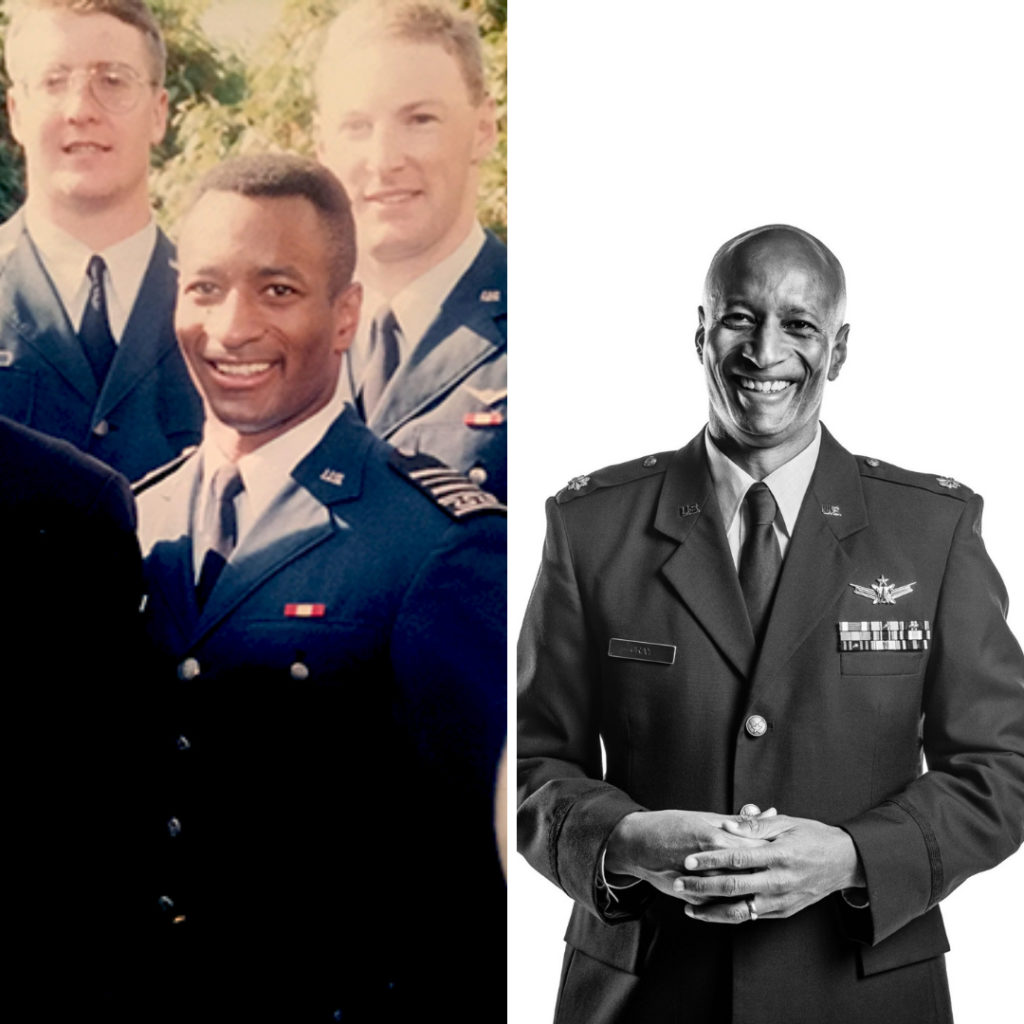 Please join us at the Museum to learn more about these inspiring portraits and the stories behind them. Be sure to check back each week in February on social media and right here on our website as we share a new story about Black Veterans who served our country with courage, perseverance and fortitude.