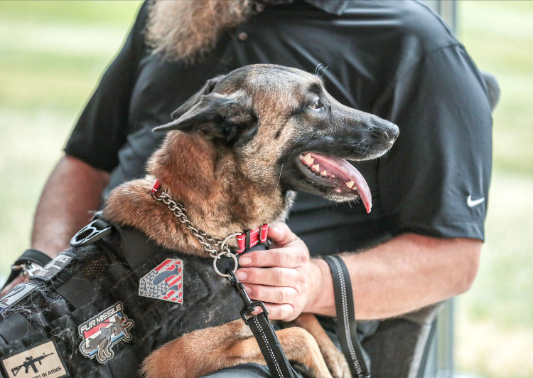 Dog Training Basics for Beginners
Join Sean, a U.S. Marine Corps Veteran, from MALTAC K9 at the Museum for a free Basic Dog Obedience lesson. Learn how to teach your dog basic commands and maintain mutual connection and understanding safely and effectively.
Sean Haggard is a U.S. Marine Corps Veteran who took his passion for training service K-9s to the public sector. Over the past 9 years, Sean has conducted the training and maintenance for several Central Ohio K-9 teams, has hosted a seminar at Columbus State Community College, and led workshops for veterans and their canine companions.
This session is meant to educate humans only – no non-service animals are permitted!
This breakout session is presented by MALTAC K9, and is part of our annual Pets and Vets Week programming. It is free and open to the public, but registration is required.