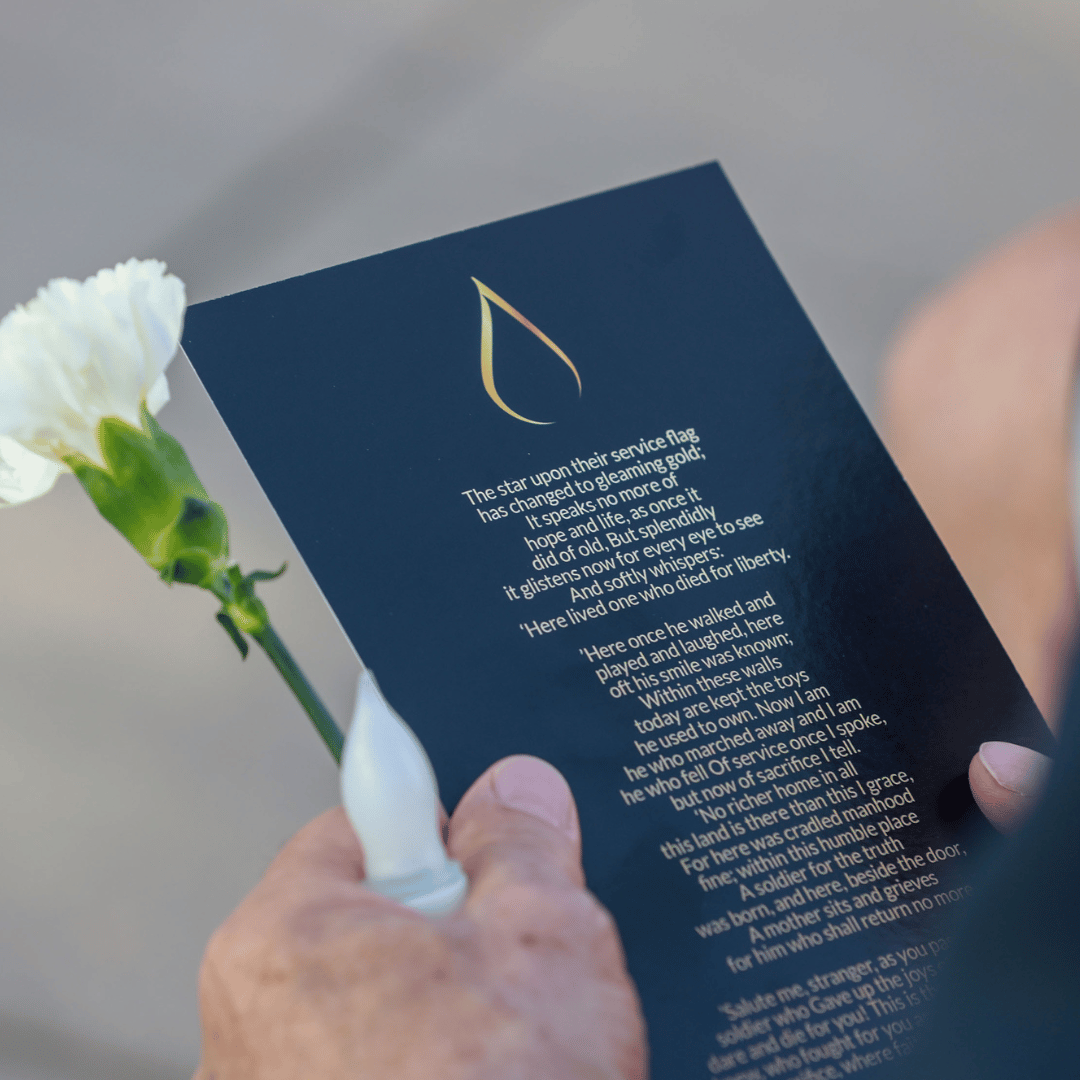 Gold Star Family Candlelight Vigil
During Memorial Day weekend, we honor the sacrifices of the Families of the Fallen who have lost a loved one in service to our country with a Candlelight Vigil.
Our guest speaker is Major General (Dr.) Sharon Bannister, U.S. Air Force (Retired), a Gold Star daughter. Her father, U.S. Air Force Captain Stephen Rusch, was shot down over Laos in 1972. Sharon was six years old, and her sister, Rebecca, was just three when their father was declared missing. Maj. Gen. Bannister will share her personal quest for healing through connections made at the Vietnam Veterans Memorial in Washington, D.C., and how her father's last words written in a letter home have helped propel her life forward.
The Gold Star Family Candlelight Vigil procession will begin on the Museum rooftop and travel down to the Soldiers Cross in Memorial Grove.