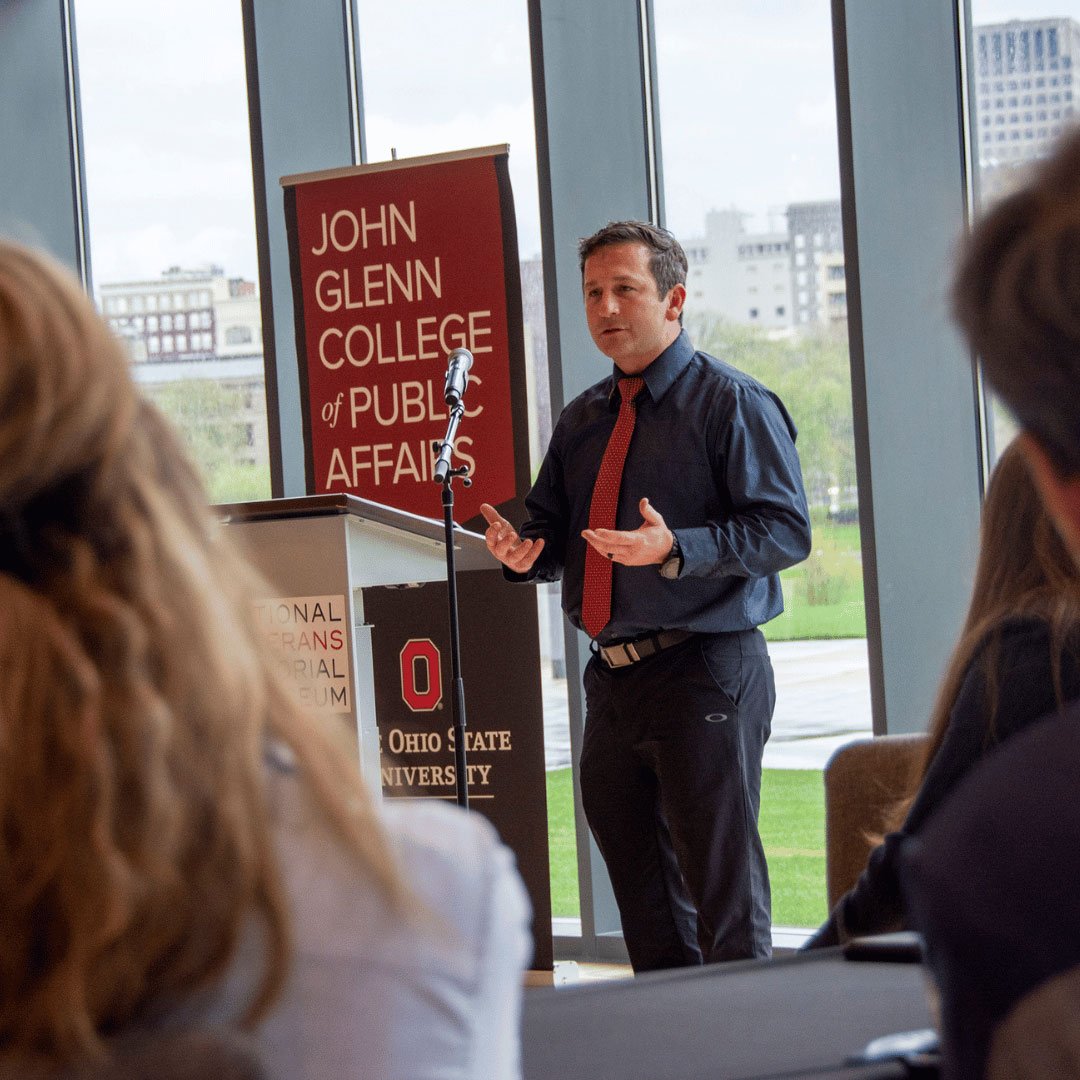 LCERT Graduation Ceremony
This special evening will celebrate the hard work completed by our 2023 Certificate in Public & Nonprofit Leadership for Veterans course participants. This program, created in collaboration with The Ohio State University's John Glenn College of Public Affairs, brings together Veterans who are called to serve in civilian life to learn from each other, build lasting relationships, and demonstrate the value of military experience and leadership to civilian employers.
The ceremony will open with remarks from John Glenn College of Public Affairs faculty and will conclude with the presentation of certificates and time to network.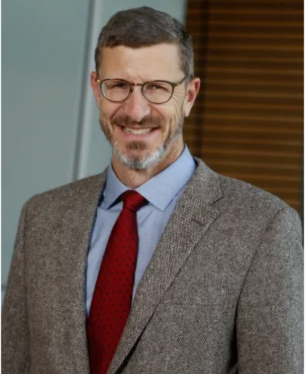 Dr. Trevor Brown serves as the dean of the John Glenn College of Public Affairs at The Ohio State University, where he has been a faculty member since 2001. He also serves as a Senior Advisor to the Provost providing advice and counsel on organizational design, strategy, and resource planning for Ohio State's 15 academic colleges. In 2022, he became president of the Network of Schools of Public Policy, Affairs, and Administration (NASPAA), a membership organization dedicated to promoting the ideal of public service through higher education.
He previously held the position of Pasqual Maragall Chair Visiting Professor at the University of Barcelona's Department of Economic Policy and a visiting assistant professor position in the School of Public and Environmental Affairs at Indiana University. Additionally, he served as the U.S. project manager and associate project executive for the Parliamentary Development Project, a U.S. Agency for International Development-funded organization that provided technical assistance to the Ukrainian parliament from 1994-2013. He is a fellow of the National Academy of Public Administration.
His research focuses on public management and organizational theory, contracting and contract management, and strategic management and performance measurement. The National Institute of Governmental Purchasing recognized him as the Scholar of the Year in 2013. The American Society of Public Administration's Section on Public Administration Research awarded his co-authored book, Complex Contracting: Government Contracting in the Wake of the U.S. Coast Guard's Deepwater Program (Oxford University Press), as the Book of the Year in 2014.
He has published in a variety of journals including Public Administration Review, the Journal of Policy Analysis and Management, and the Journal of Public Administration Research and Theory.
He has also worked with local, state, federal and foreign governments, as well as public organizations, to improve organizational and managerial performance. He has conducted applied research projects for the U.S. Department of the Navy, the IBM Center for the Business of Government, the Pew Center on the States, the City of Columbus, Ohio, the Eurasia Foundation, and the U.S. Agency for International Development. His research on government contracting has been utilized by the U.S. Government Accountability Office and the U.S. Office of Management and Budget.
Dean Brown received his Ph.D. in Public Policy and Political Science from the School of Public and Environmental Affairs and the Department of Political Science, Indiana University, Bloomington, Indiana and a B.A. in Public Policy from Stanford University, Stanford California.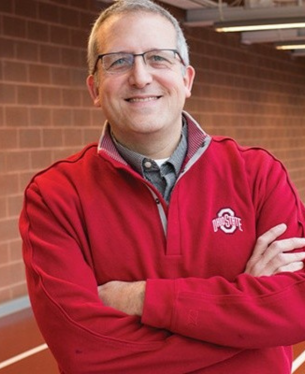 Don Stenta serves The Ohio State University Alumni Association as Assistant Vice President for Alumni Experiences. In this role, he supervises outreach and engagement programs that connect to our 560,000+ living alums. Don is a proud alum of Ohio State, having earned his PhD in Educational Policy and Leadership in 2001. He also has degrees from Binghamton University and the University of Vermont. Don has worked at Ohio State since 1992 in a number of roles with Student Life (Residence Life, Student Activities, Ohio Union, Recreational Sports) and in student services roles at the John Glenn College of Public Affairs.
In addition to his role with the Alumni Association, Don also serves Distinguished Adjunct Professor at the Glenn College and as a faculty mentor with the Second-year Transformation Experience Program (STEP). He also served as a long-time advisor and volunteer to Sigma Phi Epsilon fraternity. Don loves to travel and has participated in several University trips around the United States, and with education abroad experiences to the Bahamas, Canada, England, and Germany. He looks forward to connecting with Buckeyes through the OSUAA Alumni Travel Office. Go Bucks!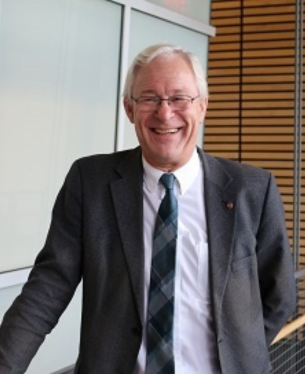 Dr. Jos Raadschelders does research in and teaches about public administration theories, history of government, comparative government and civil service systems.
He received his doctorate in the social sciences from the Department of Public Administration at the University of Leiden (1990), a master's in history (with minors in public administration and international relations) from the University of Leiden (1982), and a bachelor's in history and textiles from Teachers College, Delft, The Netherlands (1979).
He currently serves as the associate dean of faculty development of the John Glenn College of Public Affairs at The Ohio State University, and has been a faculty member since 2011. Previously he served as assistant and associate professor of public administration at the University of Leiden (1983-1998) and as associate and full professor of public administration at the University of Oklahoma. Since 2011 he is affiliated as full professor with the University of Leiden, where he teaches in June and supervises master's theses. He served as managing editor of Public Administration Review (2006-2011) and is a fellow of the National Academy of Public Administration (NAPA).
His research focuses on the structure and functioning of governments at large from a historical and comparative perspective. He has also written extensively about the study of public administration as academic pursuit. He has published more than 140 articles and book chapters, multiple book review essays, and (co-)authored and (co-)edited multiple smaller and larger books.
He teaches courses at undergraduate, graduate and doctoral level on organizational theory, policy making and process, foundations of public administration as a study, and comparative government. Recently taught courses at the Glenn College include: PA 2110 Introduction to Public Affairs; PA 6000 Policy Formulation and Implementation; and PA 8000 Foundations of Public Administration. He also taught elected officeholders, career civil servants, diplomats, military and police personnel from a variety of countries around the world.
In The Netherlands Raadschelders has been involved in some applied research projects for, among others, municipalities, water boards and the national association of itinerant merchants. In 2017 he was member of a five-panel White Paper published by NAPA on civil service reform in the United States.
Date
April 24, 2023
Expired!
Category