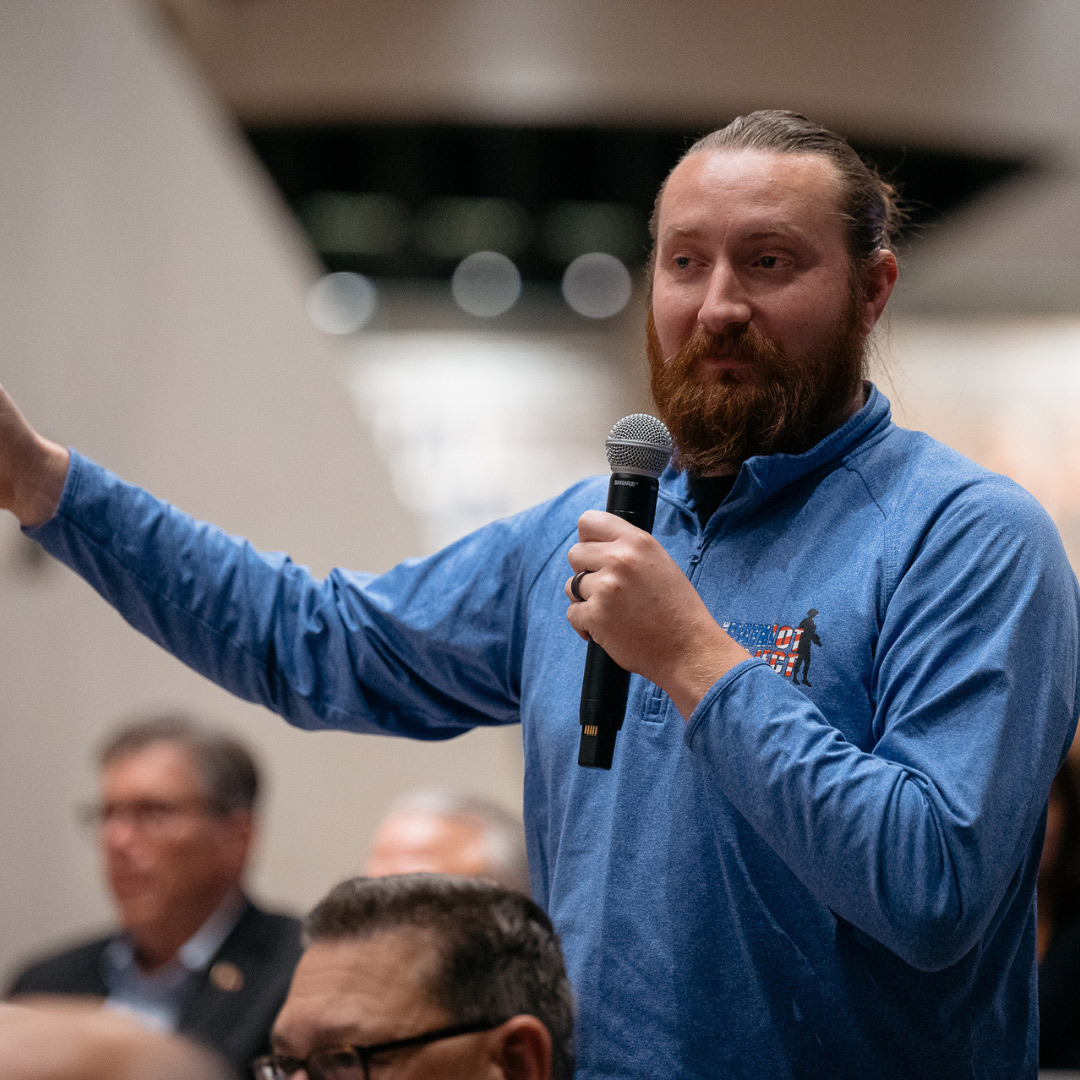 Vets Town Hall
The NVMM and Vets Town Hall cofounder, Sebastian Junger, invite community members to an inspiring Vets Town Hall event. Veterans of any era who served in any capacity are invited to stand before their community and speak for up to ten minutes about what it was like to serve their country. Both Veterans and non-Veterans are encouraged to attend and listen.
This event is non-political, and all perspectives are valued. There will be no question-and-answer period or debate on American foreign policy. Attendees will simply listen and learn about what it was like to serve our country.
The Vets Town Hall is free to attend, and snacks will be provided.
If you are a Veteran interested in speaking, please contact Meagan McGowan at mmcgowan@nationalvmm.org to register.