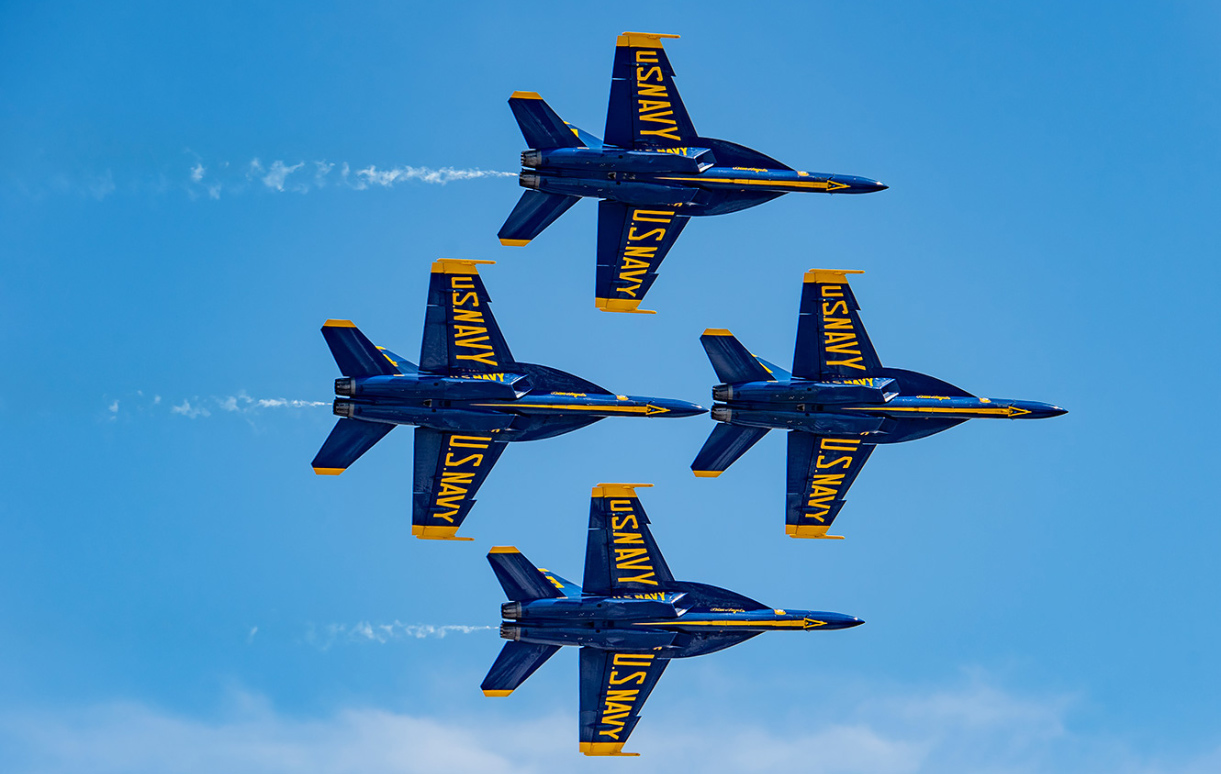 Since 1946, the U.S. Navy Blue Angels have performed for more than 500 million fans. This June, we're partnering with the Columbus Air Show to bring members of the Blue Angels team to the Museum for a meet and greet as a part of our Veteran Voices series. Before you go, learn more about their story of aviation excellence.
History of the Blue Angels
After World War II, Fleet Admiral Chester Nimitz formed the U.S. Navy Flight Exhibition Team to expand and promote the public's interest in aviation and the missions of the Navy. The current shades of blue and yellow in their insignia were adopted when their aircraft transitioned from the Grumman F6F-5 Hellcat to Grumman F8F-1 Bearcat.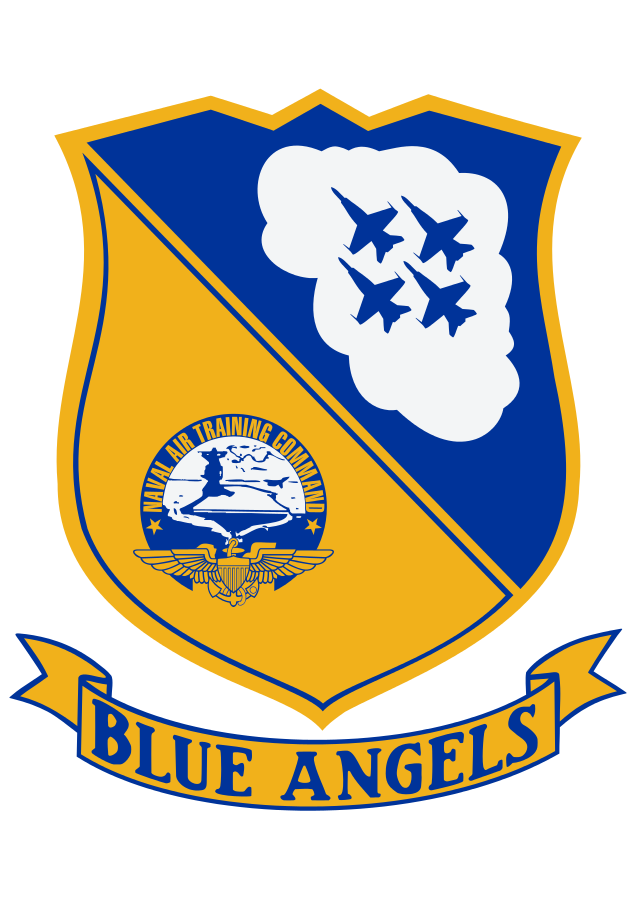 The team was first introduced as the Blue Angels at an airshow in Omaha, Nebraska in July of 1946. Right Wing Pilot Lieutenant Maurice "Wick" Wickendoll was inspired by a name he read in a New York Magazine column. Lieutenant Commander Roy "Butch" Voris, who led the team in a Grumman F6F-5 Hellcat, agreed and shared, "That sounds great! The Blue Angels. Navy, Blue, and Flying!" A year later, the team began flying its famous diamond formation.
Blue Angels Aircraft
From the F6F Hellcat to the F/A-18E Super Hornet, more than 500 million people have witnessed the power and grace of some of the Navy's all-time classic aircrafts. Explore how Naval aircraft has changed over the years.
History in the Making: Lt. Amanda Lee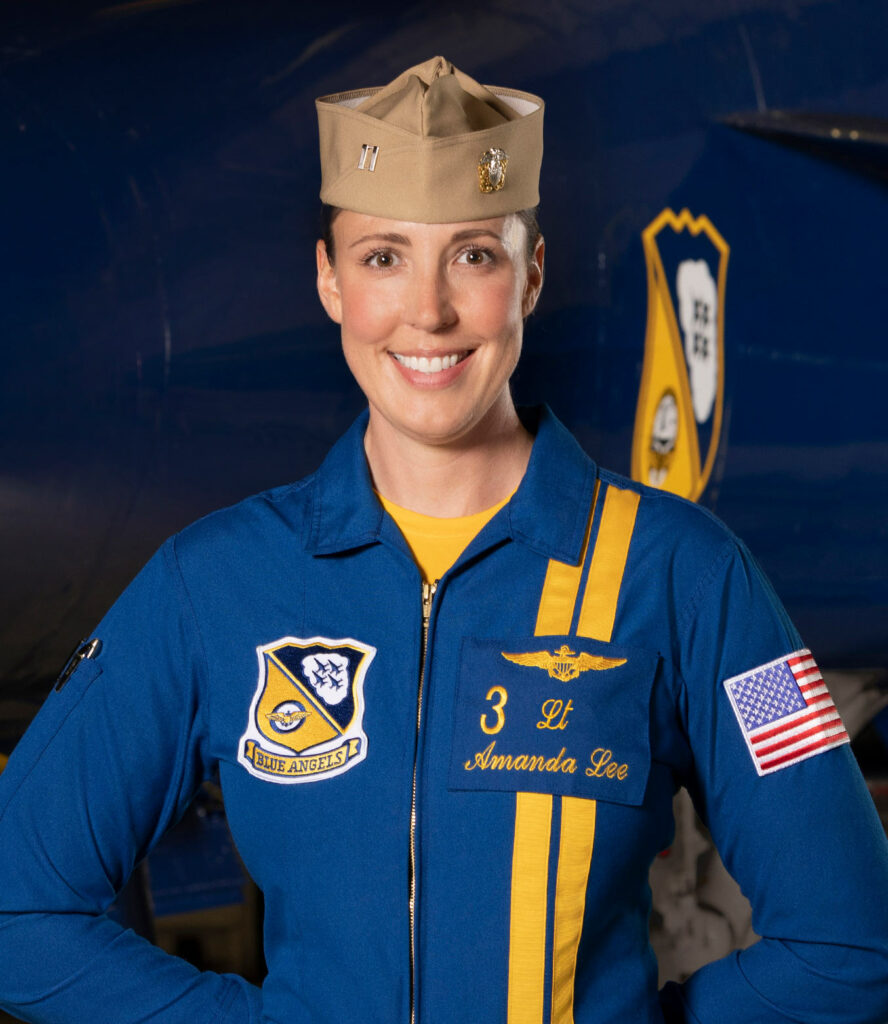 2023 marks two special occasions: the 50th anniversary of women in Naval aviation and the first female pilot for the Blue Angels, Lieutenant Amanda Lee.
In 1973, the first eight women began flight school in Pensacola, and then one year later, the "The First Six" earned their Wings of Gold. In the 50 years since, Naval Aviation has expanded its roles for women to lead and serve globally.
Lt. Lee joined the team in September 2022 and has accumulated more than 1,400 flight hours and over 225 carrier-arrested landings.
Inside the Cockpit
Check out an up close and personal view into what it's like to fly with this precision flight team.
Through the team's flight demonstrations and community outreach, the Blue Angels inspire excellence, service to country and draw attention to the teamwork of the Navy and Marine Corps.