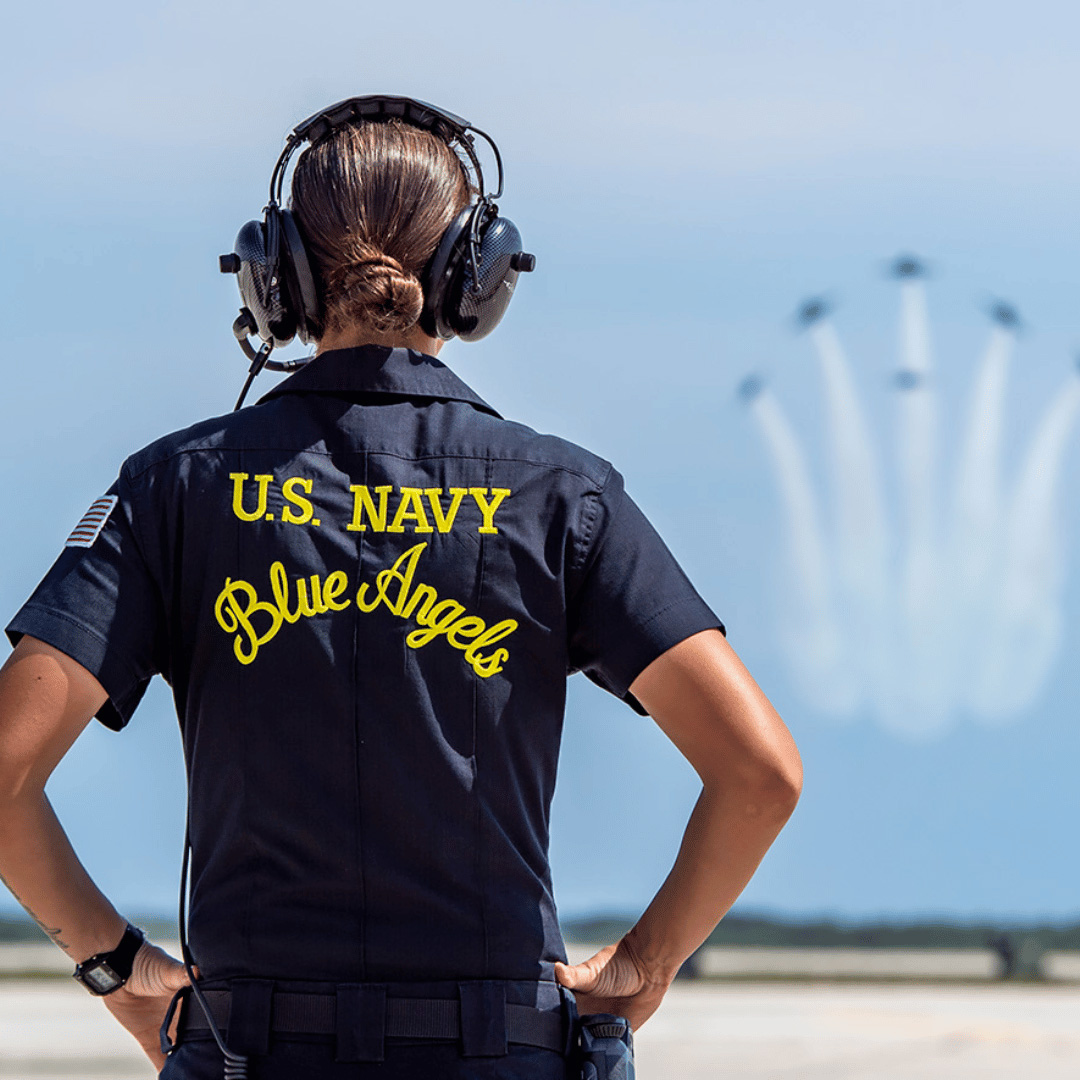 Veteran Voices: An Evening with the Blue Angels
In partnership with the Columbus Air Show, we're bringing members of the Blue Angels team to the Museum for a meet and greet as well as an opportunity to learn about the inspiring culture of excellence and service to country through flight demonstrations and community outreach.
Since 1946, the U.S. Navy Blue Angels have performed for more than 500 million fans. 2023 marks two special occasions: the 50th anniversary of women in Naval aviation and the first female pilot for the Blue Angels, Lieutenant Amanda Lee.
Ticket holders will have special access to the Museum starting at 5:30 p.m. Parking is free.
VETERAN VOICES IS POWERED BY: