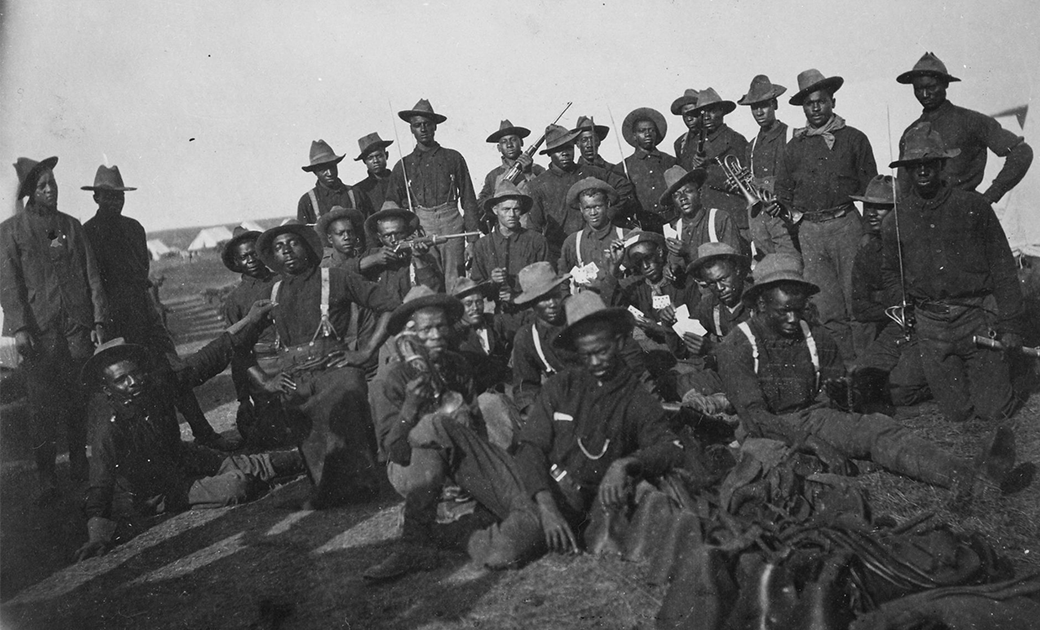 The National Veterans Memorial and Museum honors the service, bravery, sacrifice and achievements of African Americans in our armed forces. During Black History Month, we are sharing the experiences, challenges and triumphs of Black American Veterans by telling their stories.
Check back each week during February as we share a new story about Black Veterans — Crispus Attucks, the first American killed during the Revolutionary War; Harriet Tubman, a Union Army spy during the Civil War; the Tuskegee Airmen, Black Air Force pilots during WWII; the Buffalo Soldiers; the Harlem Hellfighters and countless more men and women of color – who served our country with courage, perseverance, and fortitude.
African American Veterans, fighting against foreign enemies as well as discrimination and segregation at home, have shown us bravery beyond measure and the ability to conquer incredible odds. This month and every month, we honor them for their service and thank them for our freedoms.
"Once let the black man get upon his person the brass letter, U.S., let him get an eagle on his button, and a musket on his shoulder and bullets in his pocket, there is no power on earth that can deny that he has earned the right to citizenship."
Frederick Douglass
Explore More Stories
World War I Medal of Honor Recipient: Corporal Freddie Stowers
The Tuskegee Airmen at Selfridge Field, Michigan
Saluting General Lloyd Austin III, U.S. Army (Retired)