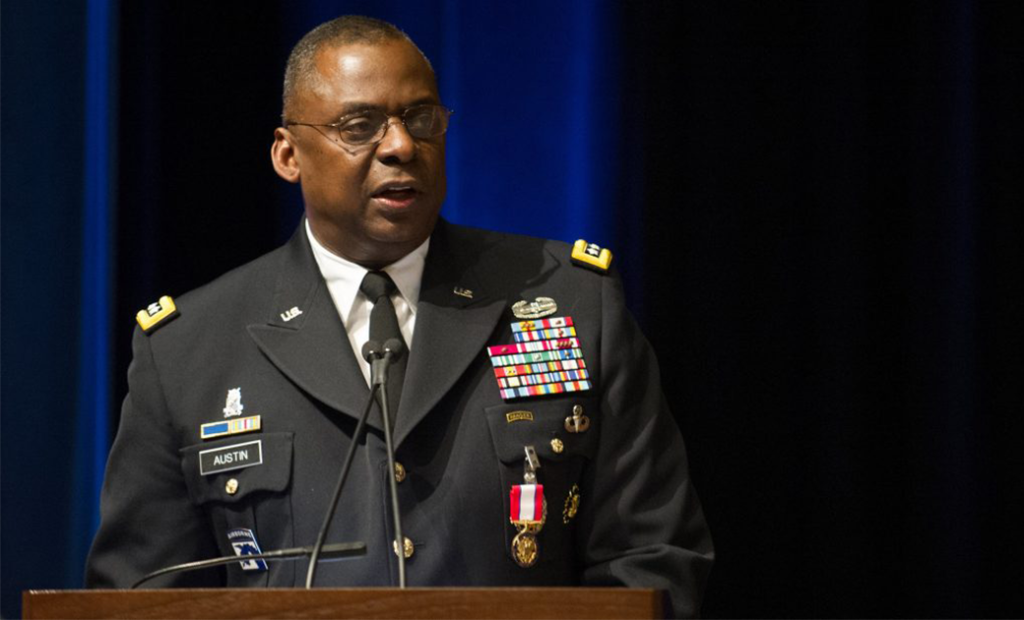 As February comes to a close, we continue to celebrate the service, sacrifice and contributions African Americans have made to our United States Armed Forces. We began the month with historical Black American Veteran stories and with this final week, we share a 2021 story of history in the making.
Gen. Lloyd James Austin III, U.S. Army (Retired), last month was confirmed as our country's first Black Secretary of Defense. Before his retirement in 2016, he served as head of the U.S. Central Command and commander of U.S. troops in Iraq where he oversaw Operation New Dawn.
Gen. Austin is no stranger to breaking barriers. His list for firsts as a Black military officer includes: first officer to command an infantry division in combat, first to head central command and the first African American to serve as vice chief of staff of the United States Army. In recognition of his significant accomplishments, Austin is quoted saying, "My goal is not to be the last."
Born in Mobile, Alabama, Gen. Austin graduated from the U.S. Military Academy at West Point and earned his master's degree in business management from Webster University. During his forty-one years of military service, he was awarded numerous medals and ribbons including the Defense Distinguished Service Medal, Army Presidential Unit Citation, Legion of Merit, Joint Meritorious Unit Award, Global War on Terrorism Expeditionary Medal, Army Service Ribbon and the Humanitarian Service Medal, to name just a few.
Gen. Austin is a testament that hard work and dedication garners great reward. In his new role as Secretary of Defense, he is the leader and chief executive officer of the U.S. Department of Defense with command and authority over the military and is second only to the President of the United States, who is commander in chief. He exercises command and control of both operational and administrative purposes over the U.S. Army, Marine Corps, Navy, Air Force, and Space Force.
Austin recently tweeted, "It's an honor and a privilege to serve as our country's 28th secretary of defense, and I'm especially proud to be the first African American to hold the position."
Thank you, Gen. Austin for your service and sacrifice and for our freedoms.
We recognize the fortitude and resilience Veterans of color have demonstrated during their military service and the military values they continue to uphold even in the face of obstacles and challenges. Their stories don't just represent African American history – these are the stories of American history.
Explore More Stories
World War I Medal of Honor Recipient: Corporal Freddie Stowers
The Tuskegee Airmen at Selfridge Field, Michigan