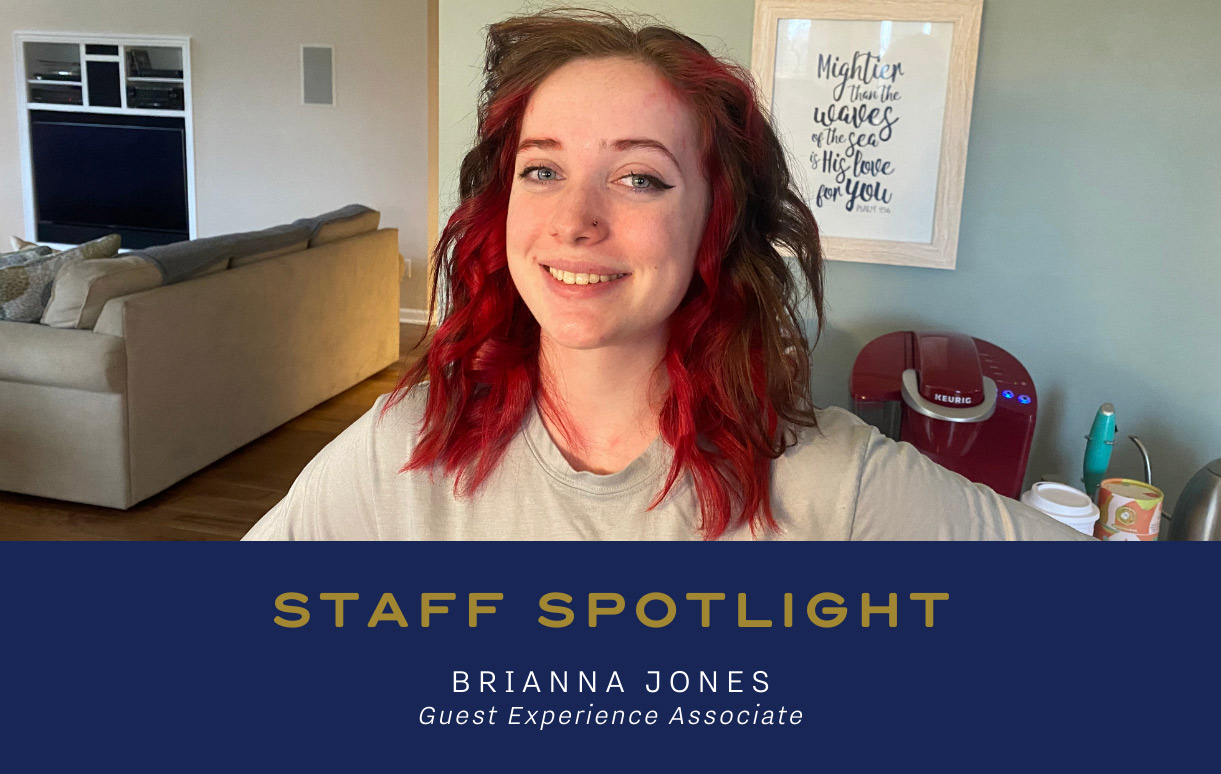 Each month, the Museum invites you to get to know the staff supporting our pillars to Honor, Connect, Inspire and Educate. Meet Brianna Jones, our Guest Experience Associate.
Q: How have you connected to the Museum?
A: I started volunteering per my grandfather's recommendation back in 2020, and eventually applied to a job as a Guest Experience Associate at the front desk!
Q: Tell us about your experience as a military child, and how it impacted your growth and career path.
A: As a child, I always loved to hear stories about my father's travels and military experiences. He was an active duty airman, flying F-16s and later various UAVs. Upon hearing these stories and his genuine passion for service, I decided at a fairly young age that I wanted to join the service. However, after being medically disqualified from the Air Force, I've decided to continue my passion for service by working at the Museum and potentially joining the Army!
Q: What do you like to do when you aren't working?
A: When I'm not working, I enjoy playing the piano and the violin. I also spend my time reading, writing, and playing Nintendo games.
Q: What are three words that best describe you?
A: Chaotic, Friendly, and Optimistic
Q: We feature a "What We're Reading" section on our website each month as part of NVMM Reads. What are you reading right now?
A: I am currently reading "Things Fall Apart" by Chinua Achebe. It's extremely informative of pre-colonial Nigerian culture!
Q: What is your favorite place within the Museum?
A: My favorite part of the Museum is the Remembrance Gallery. It's so beautiful to see the light coming through the colorful windows, especially in the evenings!
Q: What is your favorite place in the world?
A: I love the Kettle Moraine National Park in Wisconsin. I accidentally found myself lost there after taking a wrong turn once and it ended up being a wonderful adventure. 
Q: What's your personal motto, or your favorite quote?
A: "Then just become stronger. I have my ambition, you have your ambition too. Which means you should just keep walking forward towards that goal." – Monkey D. Luffy, 'One Piece'.