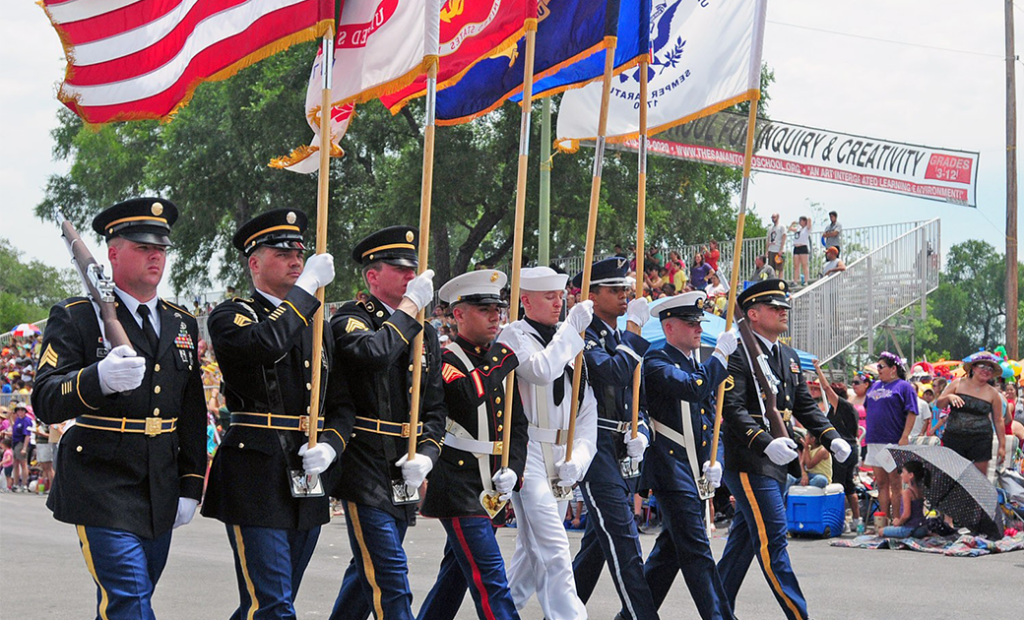 The National Veterans Memorial and Museum thanks all those currently serving in the armed forces for their service and for our freedom. Armed Forces Day was first observed on May 20, 1950 and stemmed from the foundation of the Department of Defense, which brought the Army, Navy, and then newly formed Air Force under one administration. Originally, there were two different departments: The War Department, which oversaw the Army, and the Navy Department, which handled naval affairs. President Kennedy made Armed Forces Day a national holiday in 1961.
The purpose of Armed Forces Day is to both honor our servicemen and women and expand public knowledge about the military and the roles it plays within society. The holiday observance also gives the military a chance to showcase the latest technology it uses to protect our country. The public is generally aware of our military's role in fighting battles, however, this day and the current pandemic combined have shown how military medical staff can fill in at hospitals and how the military can be activated to carry out humanitarian efforts.
There are around 1.4 million people in active service of the United States military, and another 800,000 serving in the reserve and national guard components. The armed forces consist of the following branches listed in order of precedence and the year they were established by Congress, the Army 1775, Marine Corps 1775, Navy 1775, Air Force 1947, Coast Guard 1790, and Space Force 2019. The Coast Guard is officially a law enforcement service assigned to the Department of Homeland Security but in times of war can be re-assigned to the Department of Defense. The newest branch, the U.S. Space Force, with the mission to, among other things, "protect U.S. and allied interests and to provide space capabilities to the joint force." While Armed Forces Day is normally marked with parades and other activities to meet or see military members and interact with them and their equipment, the current conditions surrounding COVID-19 have put that off this year.
Still, there are a variety of ways you can show support and connect with those serving. Writing letters, sending care packages, or donating to military support groups are all great ways to help. We would also love to hear your Inspiring Stories of Service. Click here for details.
If you would like to send care packages or letters to our service members, following are two organizations that provide services to help make that possible.
Photo courtesy of the U.S. Army