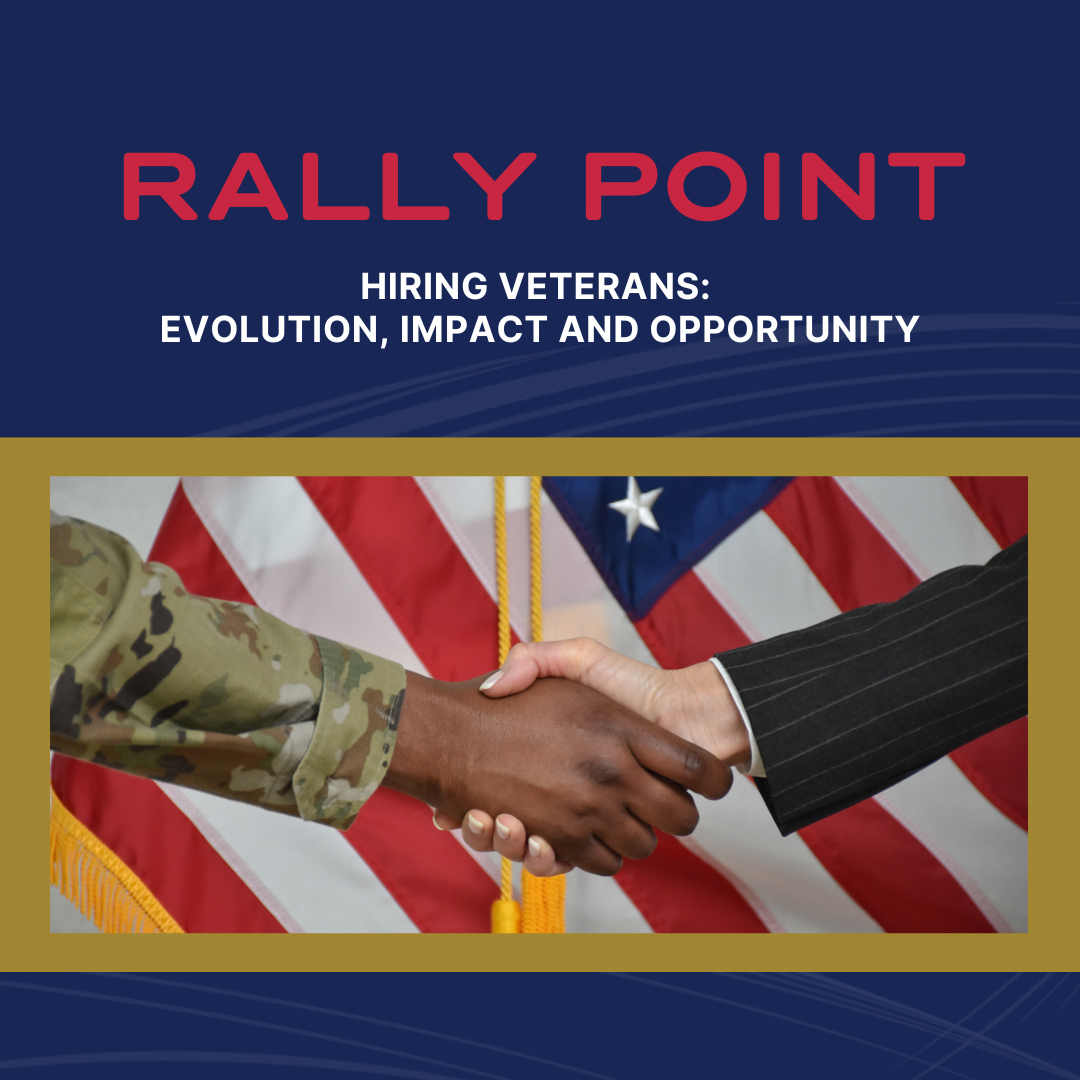 Hiring Veterans: Evolution, Impact and Opportunity [Rally Point]
With 8.8 million Veterans currently employed in the U.S. and another 200,000+ service members transitioning annually, we're shining a light on why it's important to hire from this highly engaged pool of talent. Veterans bring unique skills and experiences to the workplace, including leadership, discipline, teamwork, problem-solving and adaptability. As an employer, hiring a Veteran can not only benefit your company but also help support those who have served our country.
Eric Eversole, U.S. Navy Veteran, Vice President, U.S. Chamber of Commerce and President of Hiring Our Heroes, joins us to share how Hiring Our Heroes empowers tens of thousands of Veterans, military spouses and transitioning service members to find meaningful employment opportunities each year.
RALLY POINT IS POWERED BY: