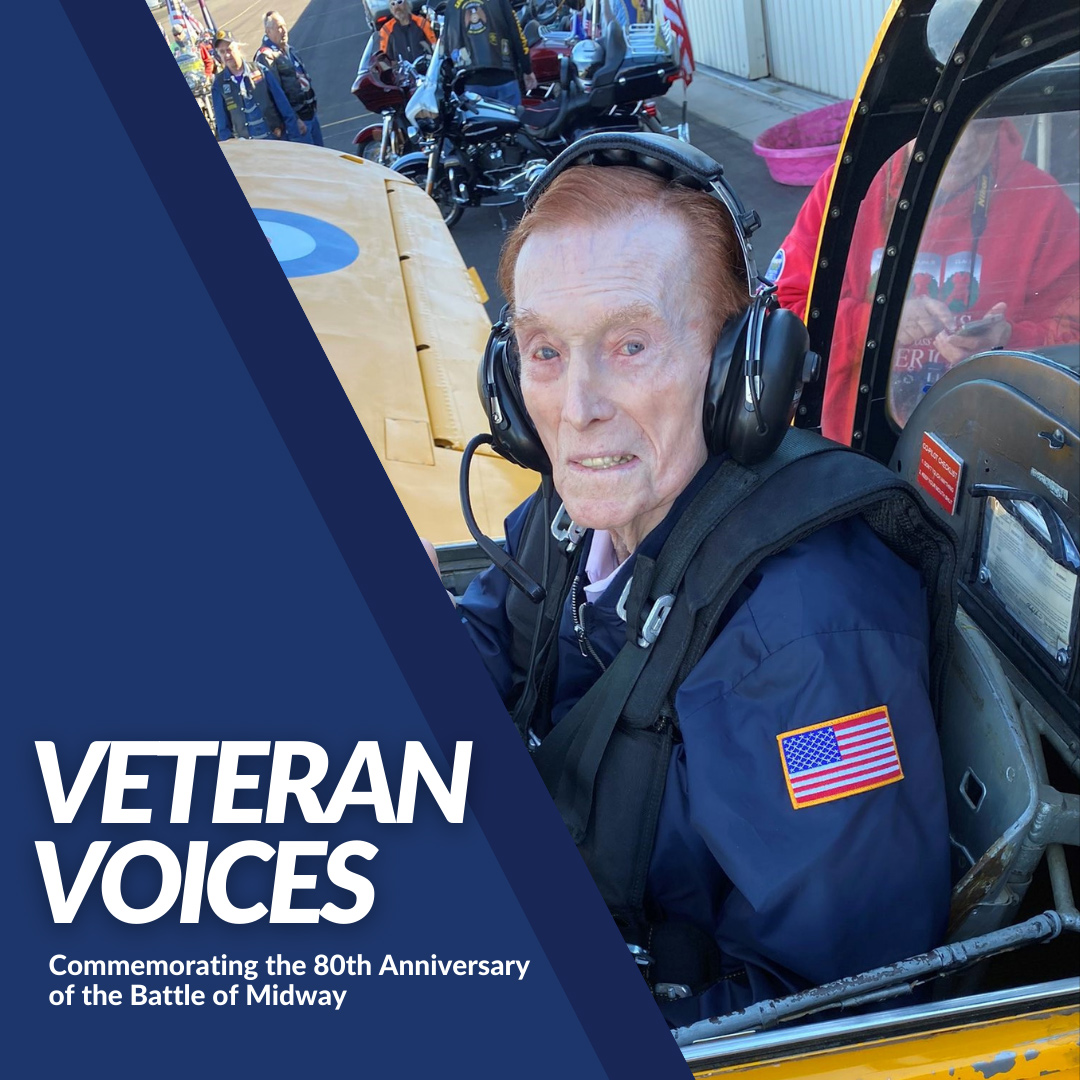 Veteran Voices: Commemorating the 80th Anniversary of the Battle of Midway
We are sorry to cancel Veteran Voices with Jack Holder on Tuesday, June 7. Due to health issues, Jack isn't able to travel at this time. Please keep him in your thoughts and prayers for healing. Tickets will be refunded at the point of purchase within 5 business days.
Our special guest Veteran will be U.S. Navy flight engineer Jack Holder, a Pearl Harbor survivor and aviator who flew over 100 missions in World War II including the infamous 1942 Battle of Midway. After service, this Texas native continued his passion for aviation in the corporate and commercial aircraft world for 25 years. He celebrated his 100th birthday in style with a WWII aircraft flight. If you want to learn more about this extraordinary Veteran, check out Holder's book, "Fear, Adrenaline and Excitement."
Colonel Peter Mansoor, U.S. Army (Retired), history professor at The Ohio State University and book author, will moderate the conversation and walk us through the events leading up to the Battle of Midway. This battle was considered a pivotal naval battle in the Pacific Theater and a strategic victory for the Allies.