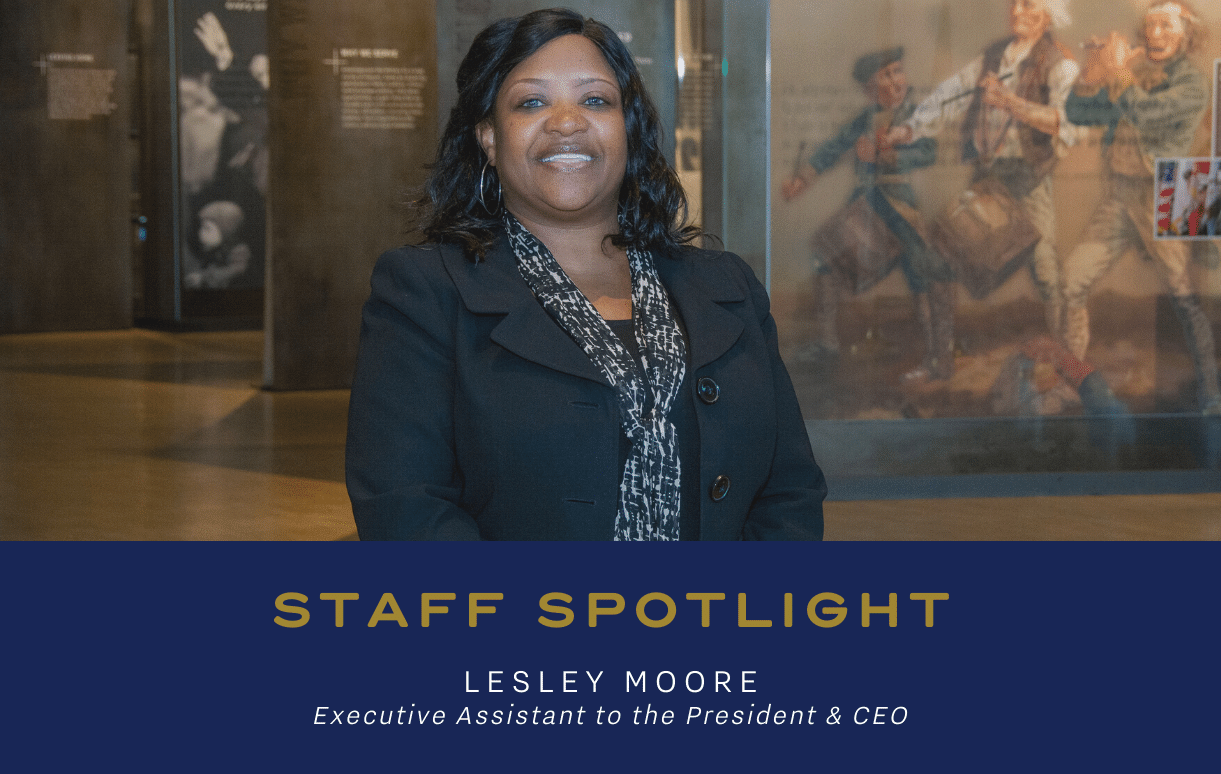 Each month, the Museum invites you to get to know the staff supporting our pillars to Honor, Connect, Inspire and Educate. Meet Lesley, our Executive Assistant to the President & CEO.
Q: What is your favorite place in the Museum and why?
A: My favorite place in the museum is the rooftop. Depending on what is happening, it can be tranquil or lively. Not to mention, it gives one the opportunity to get a different view of the city!
Q: What are three words that best describe you?
A: Outgoing. Innovative. Patient.
Q: Do you think that you could survive a zombie apocalypse? Why or why not?
A: Yes! First, I am a very good shot so I think I would be able to reduce their population, LOL. Lastly, I love to go in the kitchen and play "Chopped" so I would be able to use what is available to survive.
Q: If you could recommend one book that should be on everyone's reading list, what would it be?
A: "The Great Santini" by Pati Conroy.
Q: What is something that no one would believe about you?
A: I played football as a youth (cornerback).
Q: What fictional character do you want to be your best friend and why?
A: Misty Knight (Marvel 1975). She experiences a lot of adversity but does not let it stop her from pursuing justice. Even if she sometimes must do things her own way to get the job done!
Q: What was the last movie you watched?
A: "The Last Samurai."