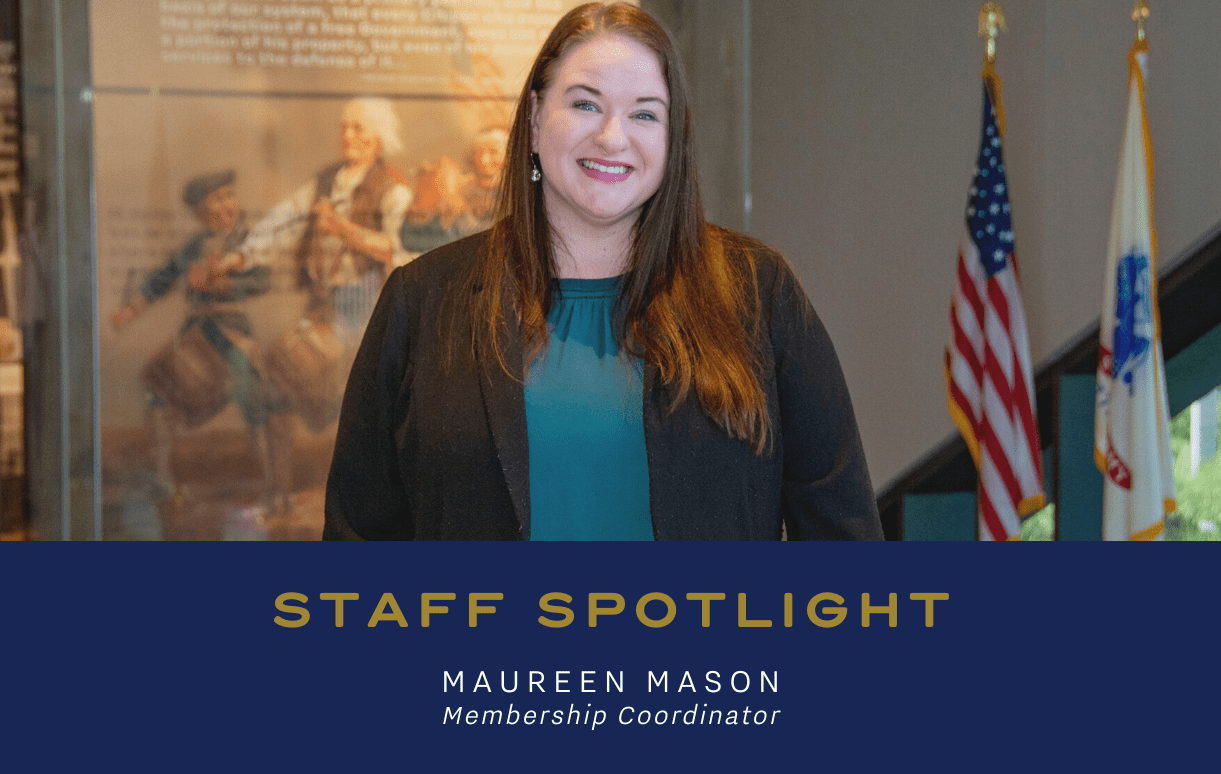 Each month, the Museum invites you to get to know the staff supporting our pillars to Honor, Connect, Inspire and Educate. Meet Maureen, our Membership Coordinator.
Q: What is your favorite place in the Museum and why?
A: My favorite place in the museum is inside of our entrance. Not only can you get an incredible view of our architecture and our Guest Experience team, but you can see the look on all of our guests faces as they enter – a true joy!
Q: What are three words that best describe you?
A: Surprising. Personable. Fun.
Q: Do you think that you could survive a zombie apocalypse? Why or why not?
A: I would most certainly perish. I'm always trying to help others, so I would give shelter to too many people or give away all of my supplies. If a zombie came after me, I'd probably hand my Hand over to them so they wouldn't starve!
Q: If you could recommend one book that should be on everyone's reading list, what would it be?
A: "The Girl in the Green Sweater: A Life in Holocaust's Shadow," written by coauthors Krystyna Chiger and Daniel Paisner. It was a book that changed my career trajectory from Music Education to History.
Q: What is your biggest pet peeve?
A: People being rude to strangers Life is too short and you never know what someone may be going through.
Q: What fictional character do you want to be your best friend and why?
A: It is a toss up between two people: John McClane from the "Die Hard" series or Chandler Bing from "Friends". John McClane would be loyal and always have my back. Chandler Bing would make life more fun and always make me laugh.
Q: Based on the Law of the Seven Degrees of Separation, who is someone notable that you know Explain.
A: I actually grew up with some great musical influences. The Cassidy's are relatives of mine!