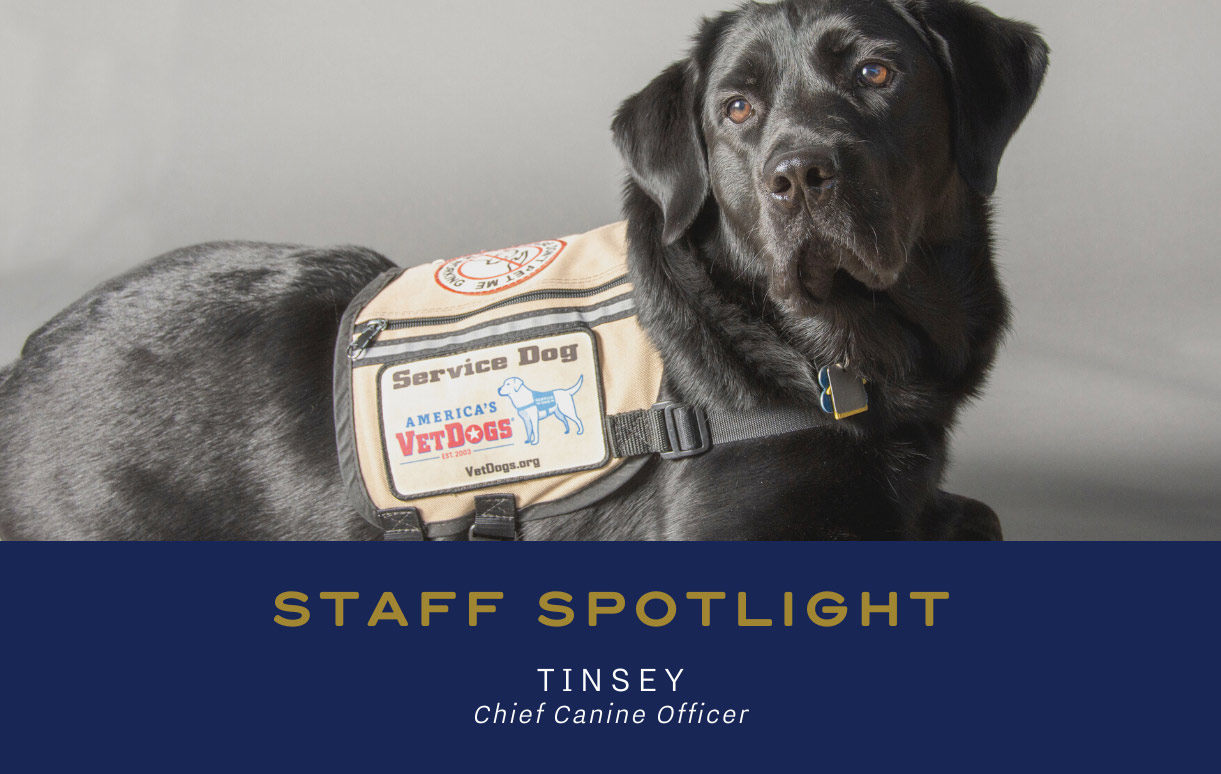 Each month, the Museum invites you to get to know the staff supporting our pillars to Honor, Connect, Inspire and Educate. Meet Tinsey, our Chief Canine Officer.
Q: What is your favorite place in the Museum and why?
A: The Jiu Jitsu Studio, that's where everyone hides socks for me to find in random bags!
Q: What are three words that best describe you?
A: Hungry. Loyal. Patient.
Q: What is something that no one would believe about you?
A: My mom is my favorite human.
Q: What is something on your bucket list?
A: To meet the USMC Mascot P.F.C. Chesty XVI at the Marine Corps Barracks in Washington, D.C.
Q: What is your favorite toy?
A: Anything that I can keep away from my dog brother, Rogan.
Q: You can only choose one: fetch or tug-of-war.
A: Fetch! I love to retrieve!
Q: What is your favorite song?
A: "She Wolf" by Shakira
Q: If you could run in any field in the world, where would it be?
A: The legendary hills of Marine Corps Base Camp Pendleton, CA! I want to take on the Reaper.
Meet Tinsey's Human, Gary: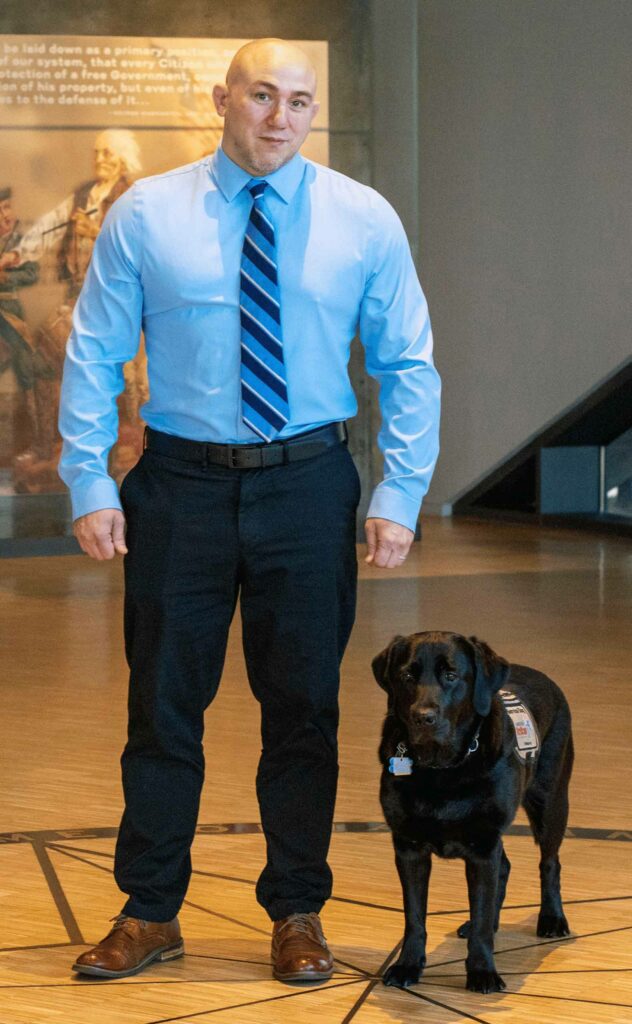 Gary Hensley, United States Marine Corps Veteran and NVMM Digital Integration Manager, worked with an organization called America's VetDogs to adopt Tinsey!
America's VetDogs' mission is to help those who have served our country honorably live with dignity and independence. The service dog programs of America's VetDogs® were created to provide enhanced mobility and renewed independence to United States veterans, active-duty service members, and first responders with disabilities, allowing them to once again live with pride and self-reliance. Not only does a service dog provide support with daily activities, it provides the motivation to tackle every day challenges.
Based on the guidance and recommendations of medical providers, Gary applied at America's VetDogs and, two and a half years later, he was introduced to Tinsey!