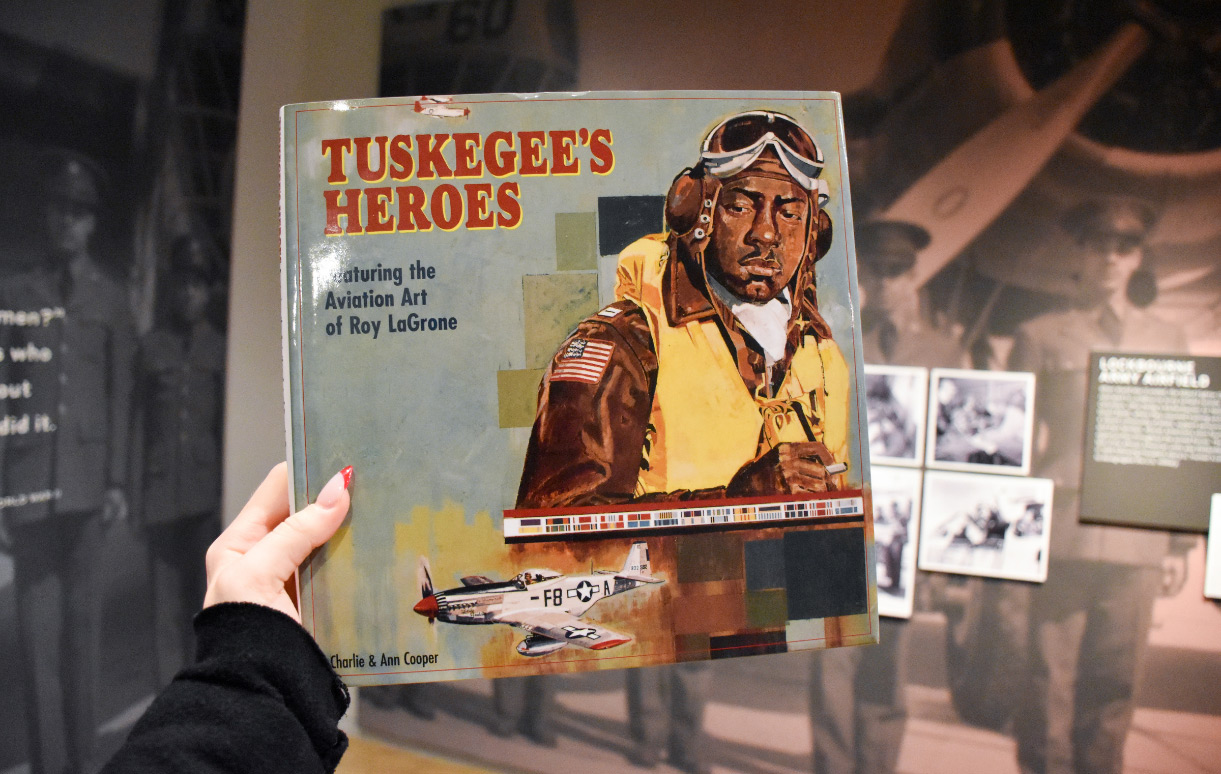 NVMM Reads: "Tuskegee's Heroes featuring the Aviation Art of Roy LaGrone"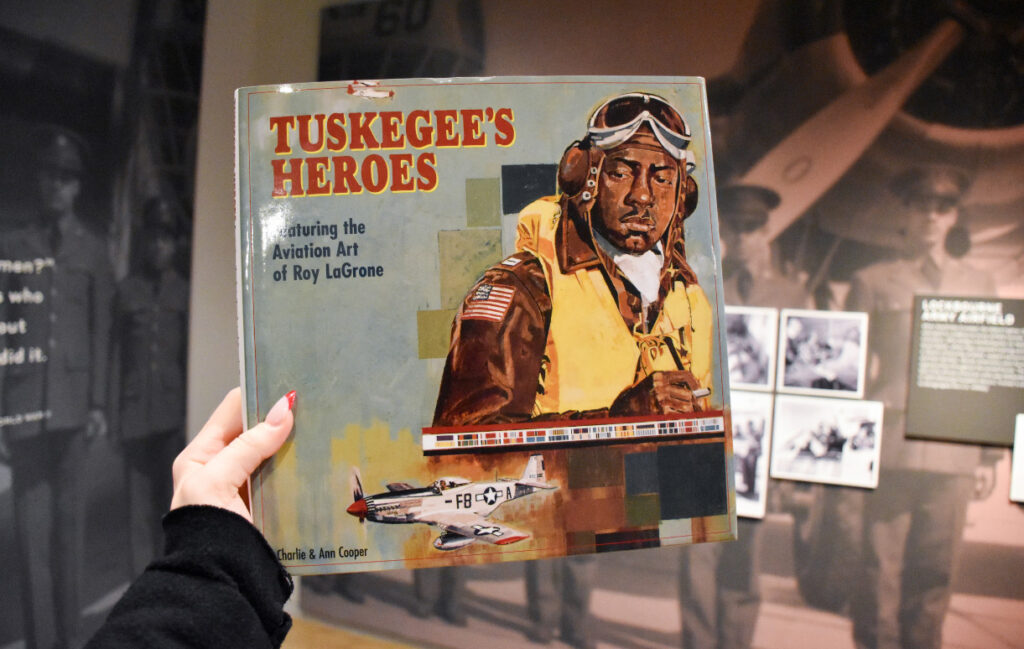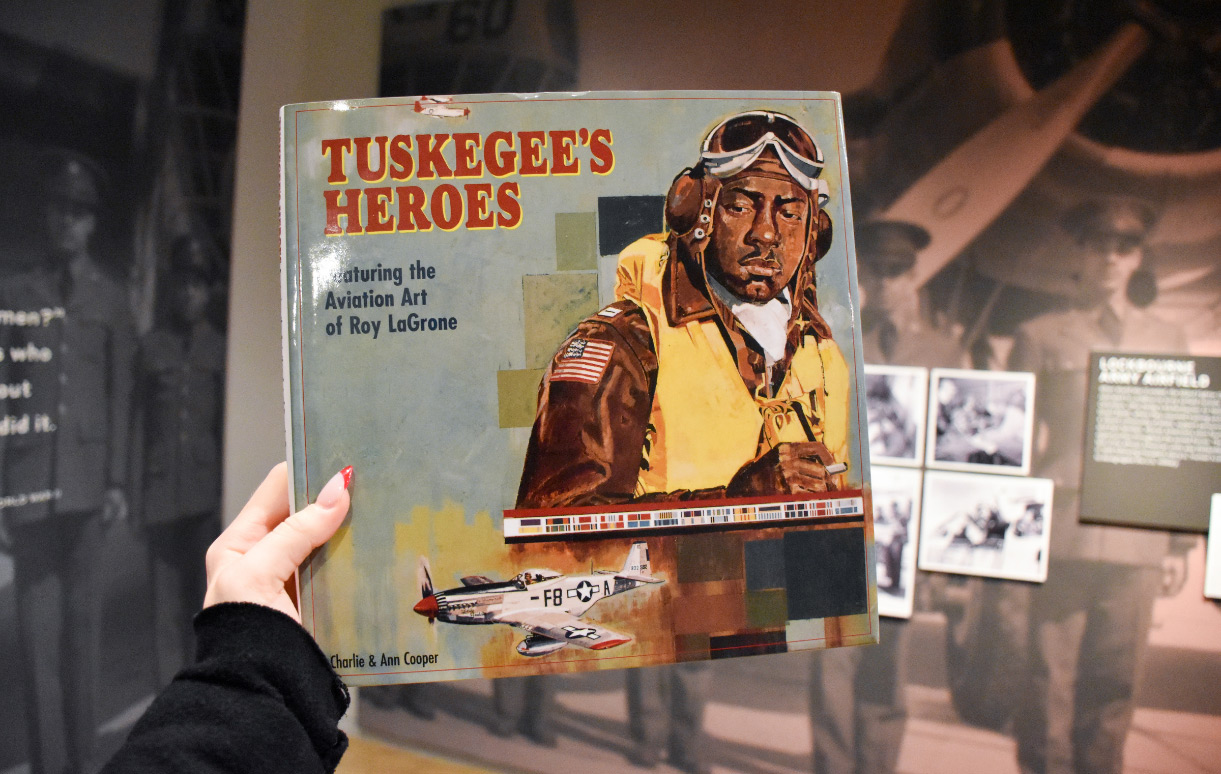 "Tuskegee's Heroes" tells the story of the Tuskegee Airmen in a creative way that includes rare photographs, firsthand accounts and paintings by artist and Tuskegee Airman, Roy LaGrone. LaGrone was drafted into the Army Air Corps in 1942 as a Sergeant and served in North Africa and Italy during World War II. After his service, he studied art at the University of Florence in Italy before returning to the United States where he studied at the Pratt Institute in New York. Much of his career was dedicated to the United States Air Force Art Program.
In addition to LaGrone's artwork, the book details the pre-war experience of young African American men who, despite their unequal treatment at home, fought for the opportunity to serve their country. Numerous stories of the individual Tuskegee Airmen, and women, are told along with details of their accomplishments during and after the war. Diving deep into the emotional toll the Tuskegee Experiment had on its participants, readers will learn not only the history of the program, but the stories of the people who made up the Tuskegee Airmen.
Extend Your Learning: