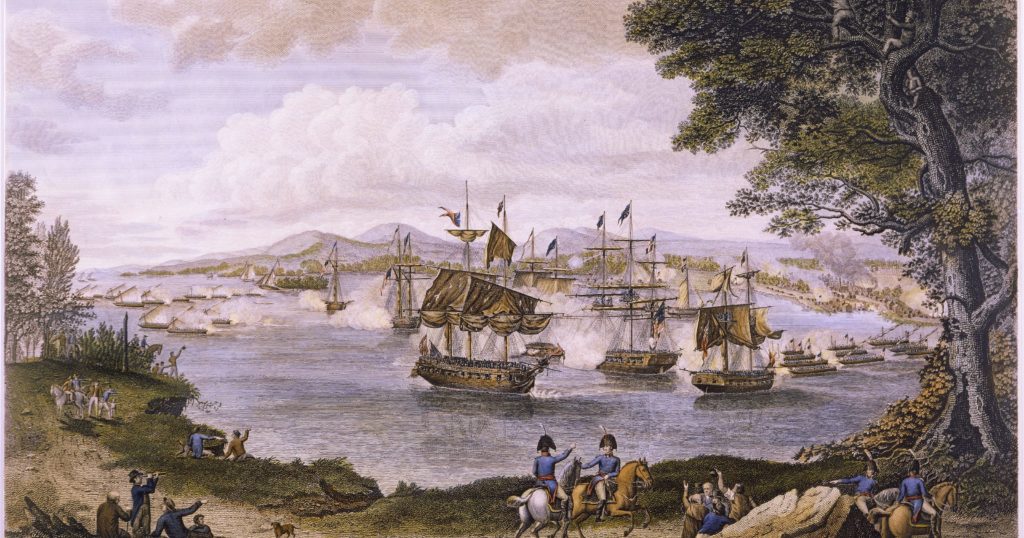 SEPTEMBER 6-11, 1814
U.S. Troops triumph at the Battle of Lake Champlain
On September 6, 1814, British Lt. Gen. George Prevost initiated his plan to seize the American base in Plattsburg, New York, in the midst of the War of 1812. With the goal of achieving uncontested control of the lake, Prevost planned on staging a coordinated attack with Capt. George Downie and his naval fleet. However, when Downie finally arrived along the American line, his naval fleet was met with short-range gunfire and heavy carronades. Macdonough's precision, combined with the disruptive wind conditions, caused severe damage to Downie's ships, eventually leading to the withdrawal of Prevost's portion of the attack and an American victory.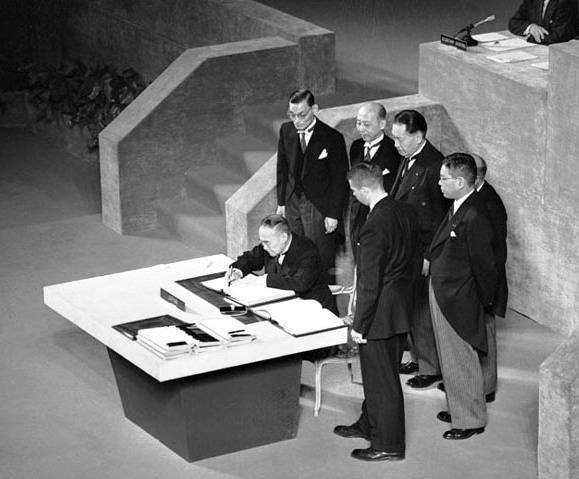 SEPTEMBER 8, 1951
The Treaty of San Francisco is signed
On September 8, 1951, 48 nations signed a peace treaty with Japan, serving as the formal recognition of the end of the Pacific War. Within the treaty, Japan agreed to recognize the independence of Korea and renounced all rights to Taiwan, the Pescadores, the Kurils, southern Sakhalin and the Pacific Islands granted by the United Nations. While no reparations were provided for Japan in the treaty, the option for negotiations between the specific countries remained open.
The signing and implementation of this treaty initiated a new relationship between the U.S. and Japan, as well as a new wave of political contention over involvement in both countries.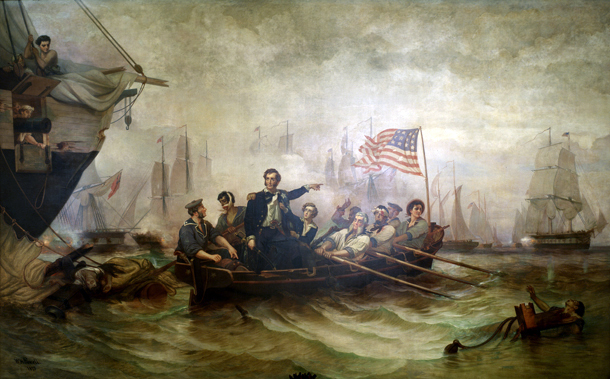 SEPTEMBER 10, 1813
U.S. Navy defeats the British at the Battle of Lake Erie
Commodore Oliver H. Perry is also known as the "Hero of Lake Erie," for commanding American forces in one of the largest naval victories of the war in Put-In-Bay, Ohio, at the Battle of Lake Erie. Perry is remembered for his battle flag, which read, "Don't Give Up The Ship," as well as his note to Gen. William Henry Harrison which read, "We have met the enemy and they are ours." Perry was awarded the Congressional Gold Medal for his exceptional service during this time.
Perry's leadership was one of nine successful Lake Erie military campaign victories; the Battle of Lake Erie was the pivotal win for the West. The lake remained under control of the U.S. for the remainder of the war, allowing the U.S. to recover Detroit, Michigan, and go on to win the Battle of the Thames.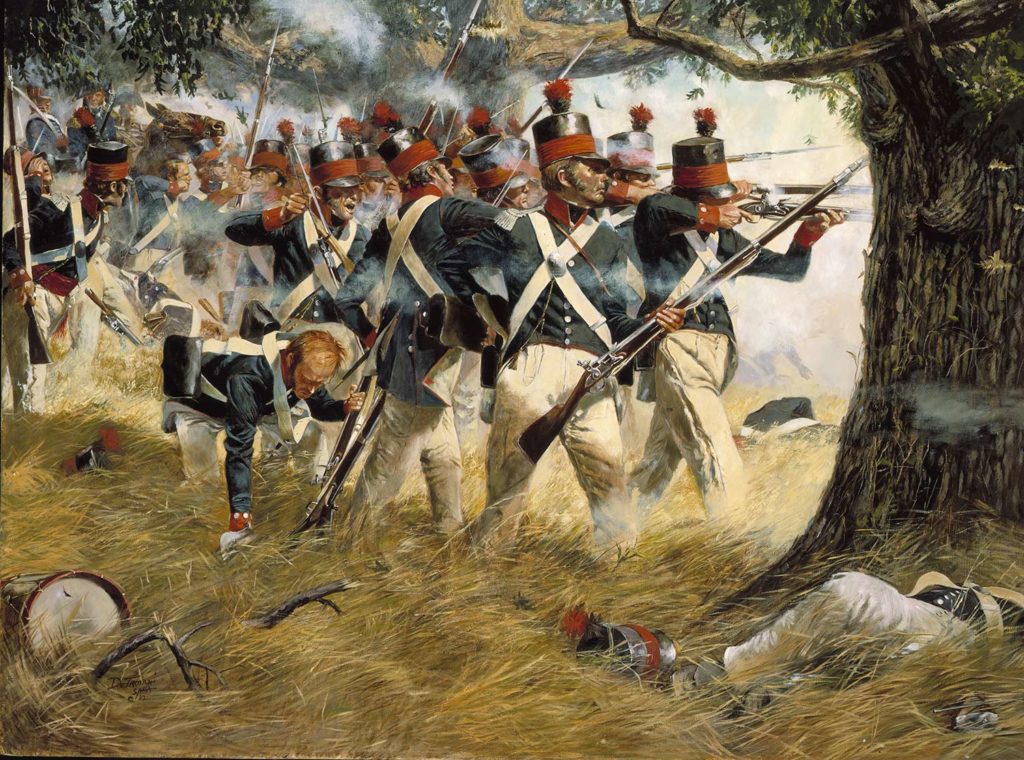 SEPTEMBER 12, 1814
Battle of North Point
During the Battle of Baltimore, Brig. Gen. John Stricker, commander of the 3rd Brigade of the Maryland Militia, was tasked with delaying the 9,000-man British advancement led by Maj. Gen. Robert Ross. While Stricker and his militia retreated, giving the British the tactical win of the battle, it gave other U.S. military groups time to prepare for continued British advancement. Although the Battle of North Point was a loss, it was still considered a strategic win for aiding in the overall win of the Battle of Baltimore.