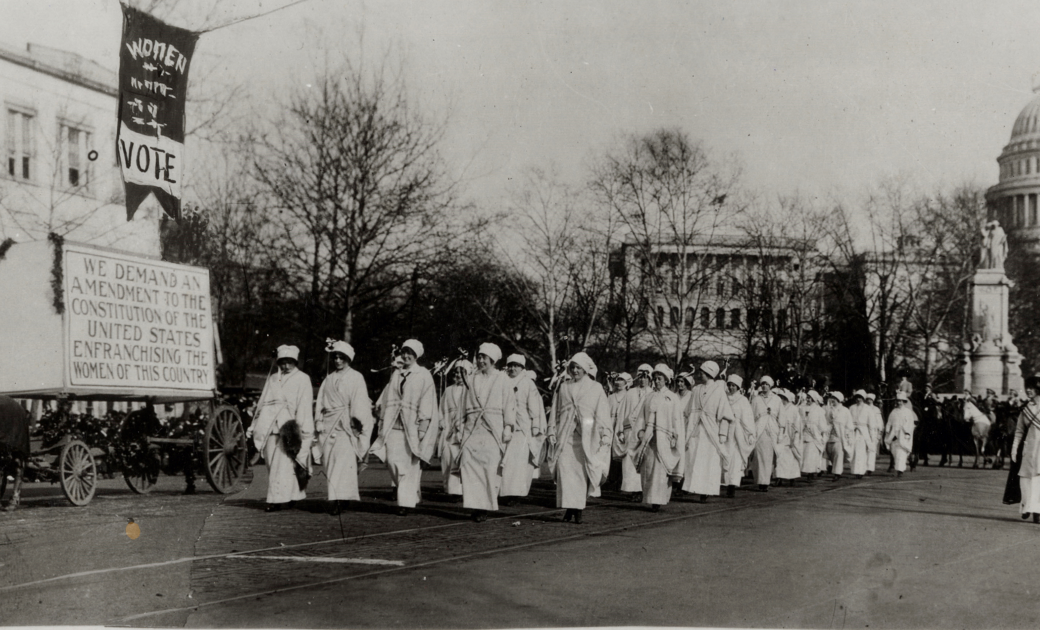 Designated by Congress in 1973 as "Women's Equality Day," we are proud today to celebrate the centennial of Women's right to vote in 1920. While we commemorate the 19th Amendment to the U.S. Constitution, the fight for equality and justice continues for many women. The gender pay gap, women's health rights, fairness in employment, and other issues surrounding the treatment of women are crucial to the wellness and safety of women from all backgrounds.
Long before women gained the right to vote, they were making vital contributions to democracy, serving roles that supported servicemen as cooks, nurses, doing laundry and, in some cases, even serving in our armed forces disguised as men or secretly working as spies.
In honor of Women's Equality Day, we are sharing a few lesser-known stories of heroines whose bravery and tenacity contributed to our democracy – even before they may have had the ability to vote.
Deborah Sampson fought in the Revolutionary War, disguised as a man. She was only discovered after being injured and receiving treatment for her wound. Years later, she became the first woman to receive a pension from the U.S. Army.
Harriett Tubman, who was born into slavery, used her skills as an abolitionist guiding others to freedom to become a spy during the Civil War. In 1863, she oversaw an expedition that led Union boats past Confederate mines, making her the first and only woman to organize and lead a military operation during the Civil War.
United States Navy Rear Admiral Grace Hopper, a computer programmer, was a trailblazer for women in S.T.E.M. as one of the first programmers of the Harvard Mark I computer during World War II.
The WASPs, Women Airforce Service Pilots, serviced airplanes and trained pilots during World War II while male pilots were at war. While instrumental in the war effort, WASPs were not considered part of the military. In 1977, WASPs received Veteran status and in 2009 were awarded the Congressional Gold Medal.
During the month of March as we celebrated Women's History Month, a museum member shared with us personal letters and objects from her mother who was a WASP. The museum education department displayed a photograph of her mother with other WASPs, a copy of a Walt Disney illustration of the WASPs logo and a replica of the Congressional Gold Medal. Her collection of memorabilia brings to life the service and sacrifice of these extraordinary women and inspires girls today to dream big and never give up.
Women's Equality Day recognizes the amazing accomplishments of women throughout history and continue to make every day. Women continue to fight for justice and equal rights even in the face of adversity. The heroic stories of countless women are important for everyone to learn more about and help support the cause. Discover ways you can give voice to the fight for women's equality and for a better future for all.
You can learn more about stories of amazing women in the United States Armed Forces by visiting the National Veterans Memorial Museum online at www.nationalvmm.org
Photos courtesy of U.S. Navy, U.S. Air Force, U.S. National Archives, and the Library of Congress.
Explore More Stories