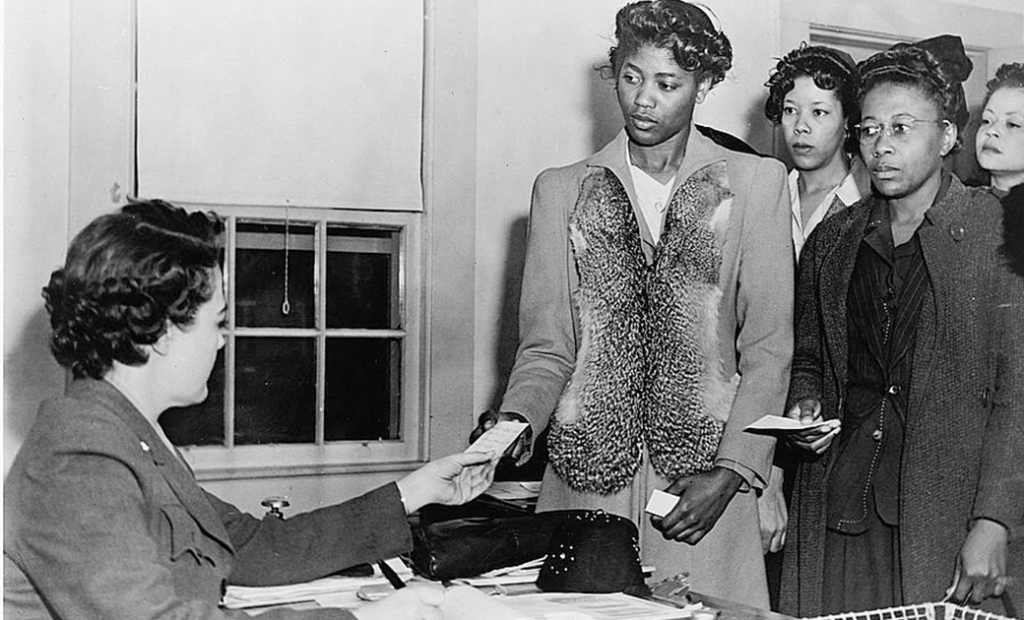 Since the founding of the United States of America, women have served beside men both on and off the battlefield. The stories of many of these women remain mostly unknown, especially the stories of African American woman. Today, we are going to share the story Lieutenant Colonel Harriet West Waddy, a Veteran from World War II who served her country despite the blatant inequality that came with being both female and African American.
Lt. Colonel Harriet West Waddy, born in 1904, was reared by her maternal grandmother after her mother passed away. While not much is known about her life growing up, it is known that she graduated from Kansas State College of Agriculture and Applied Sciences. During the Great Depression, Waddy worked as the aide to Mary McLeod Bethune, the director of the National Youth Administration's Division of Negro Affairs. However, when the United States entered World War II, Waddy decided to join the Women's Auxiliary Army Corps – later renamed the Women's Army Corps (WAC) – to serve her country and represent her fellow African Americans.
During World War II, approximately 6,500 African American women signed on with the Women's Auxiliary Army Corps (WAC). Despite their willingness to serve, many were relegated to positions as glorified housekeepers. Waddy pushed forward and completed her Women's Army Corps (WAC) training. Following graduation from The Adjutant General's School of the Army, Waddy was placed in charge of 50 civilian typists. It was their responsibility to notify the families of soldiers who were killed, wounded, or missing in action. Waddy was promoted to the rank of Major in the WAC and was one of only two African American women to attain the rank of Major during the war. Her title was changed to Lt. Colonel once WAC became a part of the Army.
Waddy saw her role in WAC as an opportunity to take an active role in changing the status of African American women in the military and was appointed an advisor to the Army on racial issues. While many African Americans criticized her for remaining in the military, Waddy saw herself as fighting to help realize the ideal future. While visiting the WACs at Fort Des Moines, Iowa, Waddy took steps to try to eliminate references to white and colored from official memorandums on information boards. Her goal as an advisor was always to allow her fellow African American women an opportunity to show their abilities.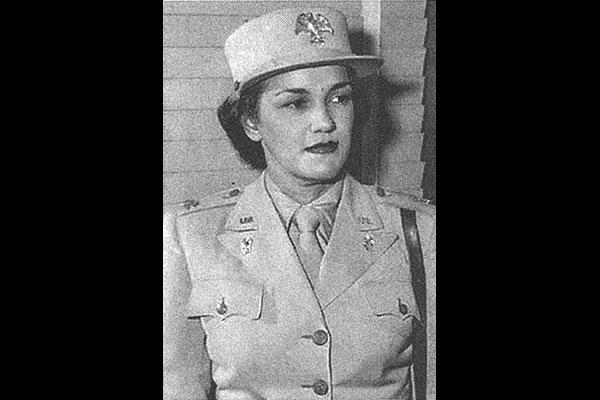 After her retirement in 1952, Waddy worked for the Federal Aviation Administration. During her lifetime, she married four times, but never had any children. Waddy enjoyed traveling and the freedom to move as she pleased. In 1999, at the age of 94, Harriet West Waddy died at a friend's home in Las Vegas, Nevada.
To learn more about Veterans' stories and more of what we are doing at the National Veterans Memorial and Museum to honor Women's History month, visit nationalvmm.org. Thanks for reading and come back next week to read another blog as part of our Women's History Month series.
Explore More Stories