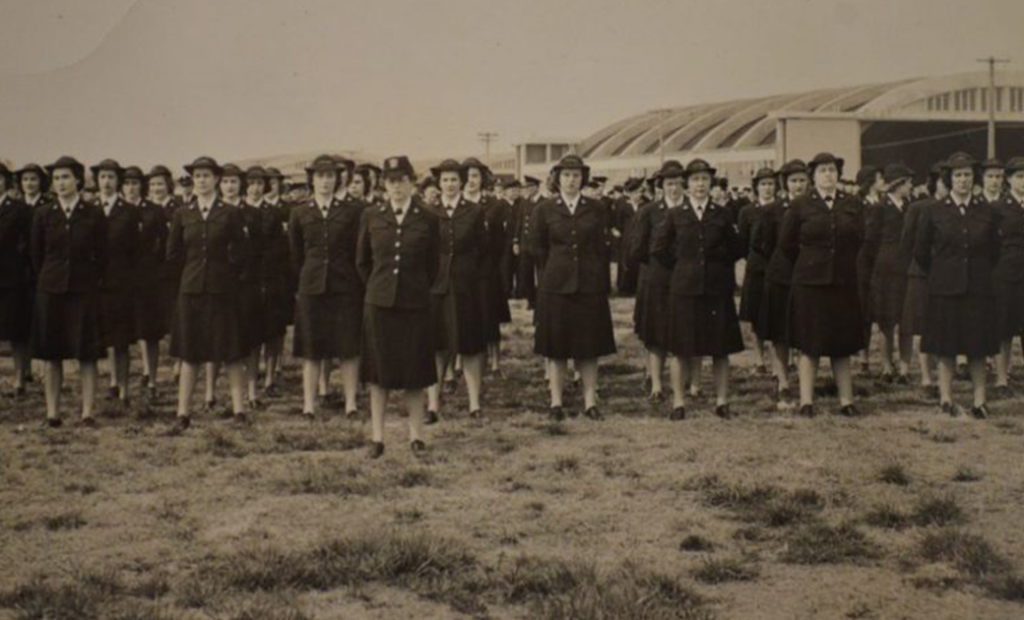 Dorothy J. Baroch joined the Women's Naval Reserves, also known as the Women Accepted for Volunteer Emergency Service, or WAVES, on August 5, 1943. The WAVES program was established by President Franklin Roosevelt in July 1942 as a way to "expedite the war effort by releasing officers and men for duty at sea." WAVES members were to replace men on the Homefront who had shore duty, freeing them up to serve on combat ships at sea or the frontlines, as the law expressly forbid a woman's assignment to a Navy ship or combat aircraft. There were both commissioned and enlisted WAVES, and since Petty Officer Baroch enlisted, we will look at those requirements.
WAVES were enlisting for the duration of the war and would be discharged within 6 months of its conclusion. Either be a natural born or naturalized citizen between the ages of 20 and 35, though interestingly if you were 21 or younger, written permission from a guardian was required. When it came to marriage their husband could not be in the Navy, if they married someone in the Navy during their enlistment they would be discharged, and they could not have children under the age of 18. Finally, they must have completed high school and pass a standard physical.
Baroch's would have conducted her 5-week basic training at U.S. Naval Training Center WR (Women's Reserve) in Bronx, New York. Originally Hunter College, it was acquired in December 1942 and would quickly become the only location training the Navy's enlisted women. This was not the first location selected by the Navy however, as campuses at Oklahoma A&M College, Indiana University, and University of Wisconsin were the first to train WAVES. But after the initial groups began training it was clear the facilities were inadequate. Over 80,000 of the 100,000 WAVES would be trained in New York throughout the war.
After basic training Baroch would have attended A School, where she would learn her trade as an Aerographer's Mate. Aerographer's Mates were tasked with researching and forecasting the weather for aviation and ship safety, which did have an impact on how the Navy decided to conduct certain missions. This school was relocated to Lakewood, New Jersey in a former Catholic prep school the Navy had acquired. The ten-week course taught them how to forecast and use equipment such as the Pilot-Balloon and theodolite she is pictured with.
Upon completion of her A School, Baroch was most likely assigned to Naval Air Station Moffett Field, California where she would carry out her duties for the war. The only known picture of her during this time is this one, which was taken some time in 1944 or 1945 at Moffett Field. WAVES would meet resistance wile integrating into their positions. They faced sexism and discrimination in their roles from harassment to outright hostility from some of their male counterparts, even though all women in were volunteers.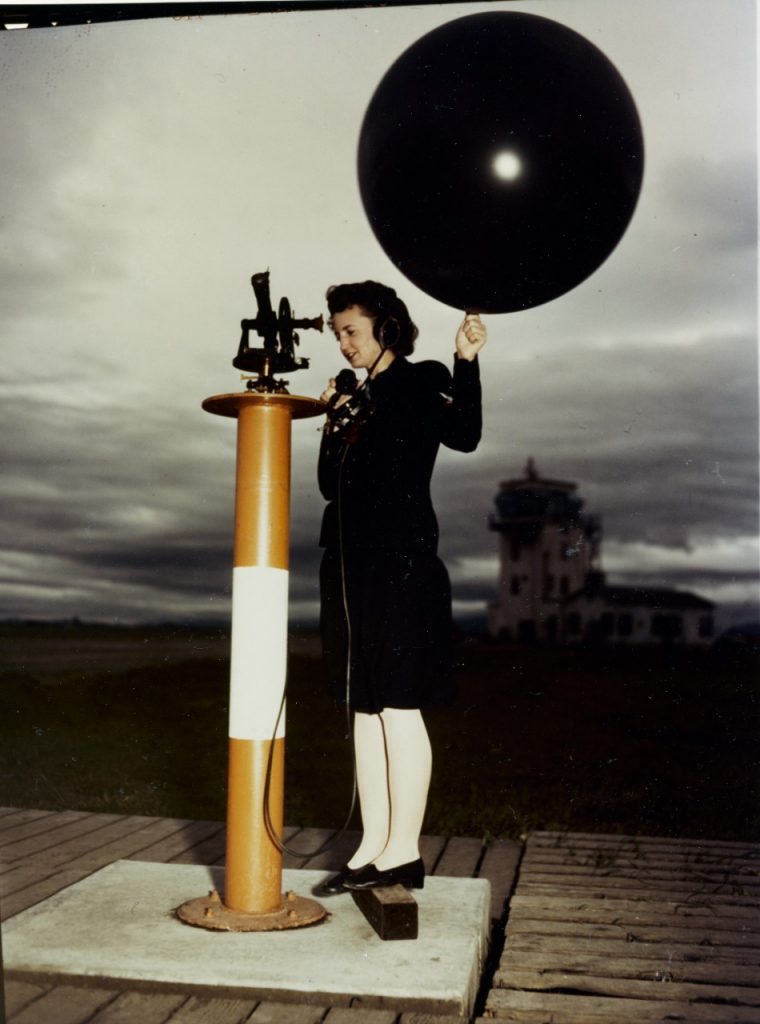 Upon the conclusion of the war, demobilization centers would be set up for the WAVES, and by September 1946, only a handful of women would remain in the military. Through their advocation and service, along with other women's programs during the war, President Truman would sign the Women's Armed Services Integration Act on July 30, 1948. This law allowed for women to join the military on a permanent basis, which is to say active duty, though the Navy would still prevent them from serving on aircraft or vessels that would be assigned to combat. This would be the norm until 1994, where experience from the Persian Gulf War showed a rethink of this was necessary, and women could be assigned onto combat vessels.
References
"Aerographer's Mate Careers." U.S. Navy. Accessed from https://www.navy.com/careers/aerographers-mate.
Author Unknown. 80-G-K-2929 Naval Air Station, Moffett Field, California. Photograph, circa 1944-1945. Accessed from https://www.history.navy.mil/our-collections/photography/us-people/b/baroch-dorothy-j/80-g-k-2929.html.
Bisno, Adam. "Twenty-five Years of Women Aboard Combatant Vessels." Naval History and Heritage Command. March 2019. Accessed from https://www.history.navy.mil/content/history/nhhc/browse-by-topic/diversity/women-in-the-navy/women-in-combat.html.
Brenner, Martin. "Pilot Balloon Resources." California State University. Accessed from https://web.csulb.edu/~mbrenner/mypibal.htm.
Chen, C. Peter. "WAVES: Women in the WW2 US Navy." World War II Database. August 2007. Accessed from https://ww2db.com/other.php?other_id=24.
Cruse, Don. "History of the Aerographer Rating." Naval Weather Service Association. Accessed from https://www.navalweather.org/aghistory.html.
Enlistment Documents of Dorothy Janet Baroch. The National Archives. Accessed 25 February 2021. Accessed from https://catalog.archives.gov/id/3975106.
Heidenrich, Christine. "Women Accepted for Volunteer Emergency Service: The WAVES Program in World War II." Smithsonian National Air and Space Museum. 14 September 2020. Accessed from https://airandspace.si.edu/stories/editorial/waves-program-color-world-war-2.
Lewis, J. M. "WAVES Forecaster in World War II (with a Brief Survey of Other Women Meteorologists in World War II)." Bulletin of the American Meteorological Society. Vol 76, 11 (1 November 1995), 2187-2202.
"The WAVES of World War II." National Women's History Museum. Accessed from https://www.womenshistory.org/exhibits/waves-world-war-ii.
Explore More Stories