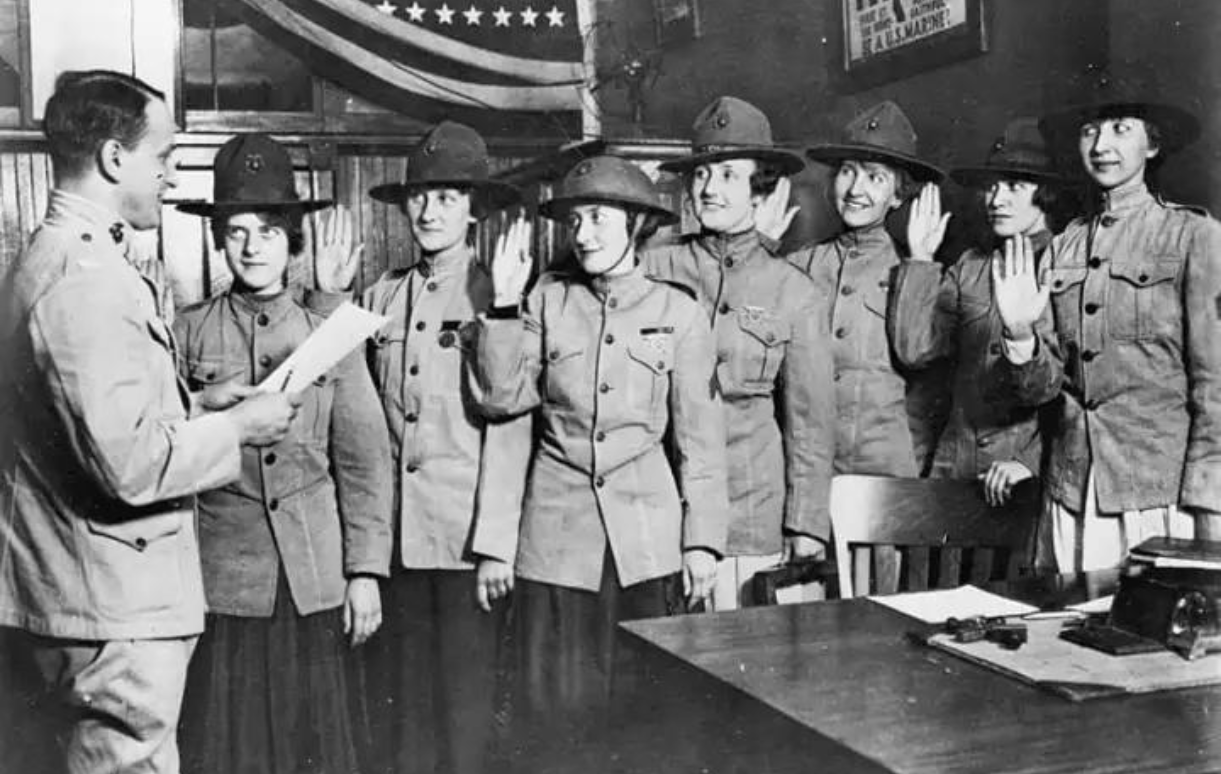 "The few, the proud." An iconic slogan from the U.S. Marine Corps that defines this elite fighting force. While the Marines were first established on November 10, 1775, women only had the opportunity to join starting in 1918 with Opha May Johnson. Their roles have grown since then and today women are training and stepping into combat roles alongside their male counterparts. This March, we take peek into the journey of women in the Marine Corps from the trailblazers to those who followed in their footsteps.
Trailblazers: Women in the Marines
Women Marines became a permanent part of the regular Marine Corps on June 12, 1948 when Congress passed the Women's Armed Services Integration Act, but they had already proved themselves in both world wars.
Colonel Ruth Cheney Streeter
Streeter led the Marine Corps Women's Reserve as their first director. Initially, she had her eyes set on the Women Airforce Service Pilots and earned her commercial pilot's license in the 1940's. Unfortunately, she was rejected due to her age. Streeter's friends recommended her to join the Marine Corps in 1943. In the first eight weeks of the Women's Reserve, there were 2,495 enlistees. Within a year, there were 800 officers and 14,000 enlisted. This would grow to 1,000 officers and 18,000 enlisted. See how She Made History.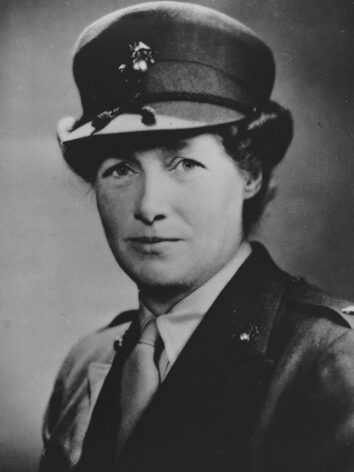 Private Lucille McClarren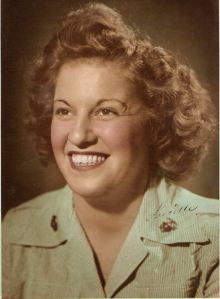 "I am happy and proud to be the first girl Marine private in World War II." By June 1944, women reservists made up 85% of the enlisted personnel on duty at Headquarters, Marine Corps and almost two-thirds of the personnel manning all major posts and stations in the United States and Hawaii. Explore this Pioneer's Story.
Chief Warrant Officer Rose Franco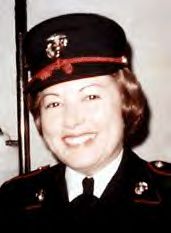 In August 1950, for the first time in history, the Women Reserves were mobilized for the Korean War. Despite her family's protest, Franco enlisted and became the first Hispanic woman to become a chief warrant officer in the Marine Corps. Franco felt that it was her patriotic duty to serve in the armed forces. Connect with Her Marine Corps Story.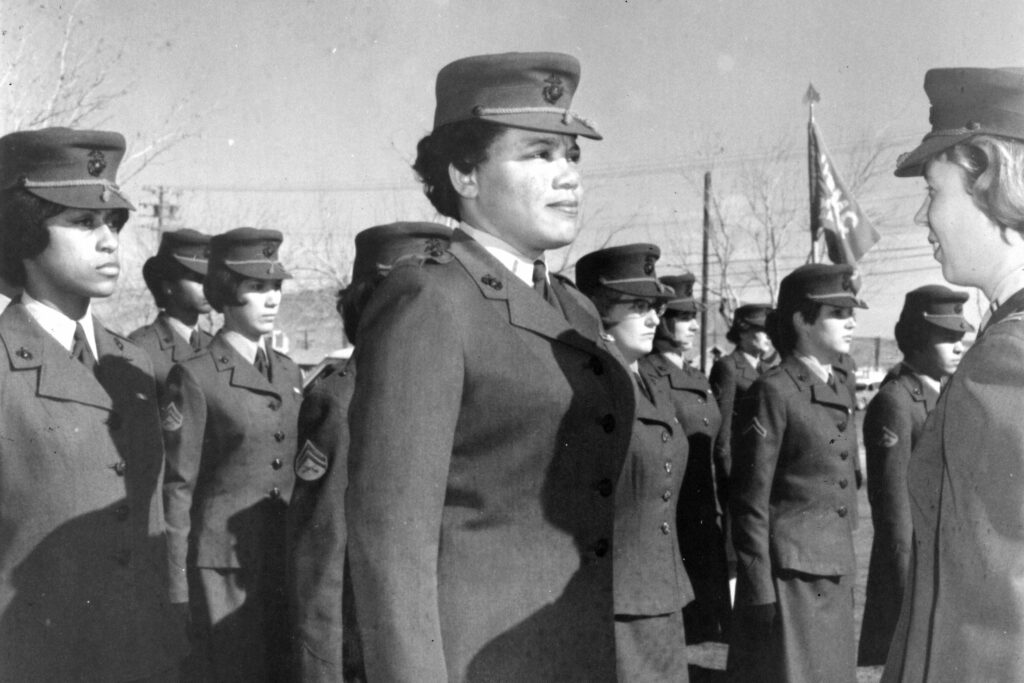 Sergeant Annie Graham
Graham was the first black woman in the Marines and would go on to serve until 1952. Her daughter, Stephanie Gilliard-Sheard shared, "she was courageous to decide to go and do what she did." Watch Stephanie share her mother's Story of Service.
Today: Women in the Marines
Today, women account for 4.3 percent of all officers and make up 5.1 percent of the active-duty enlisted force in the Marine Corps. In 2016, when the Department of Defense authorized all combat jobs to be open to women, a female lance corporal was the first Marine to sign up for the infantry.
Lieutenant General Carol Mutter
In 1996, Mutter was the first women in our nation's armed forces to receive a three-star grade. She joined the Marine Corps during the early years of the Vietnam War "because they're the best, there's no doubt about that." Read her Story of Firsts.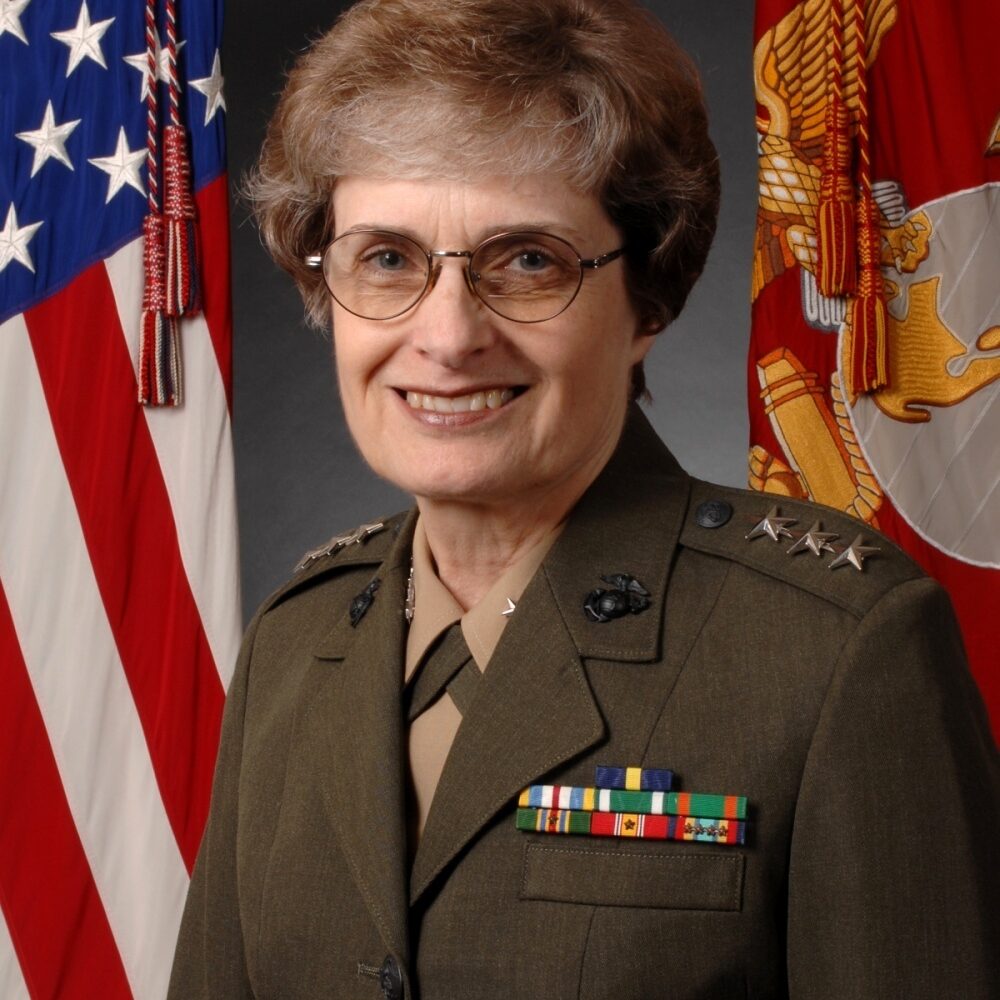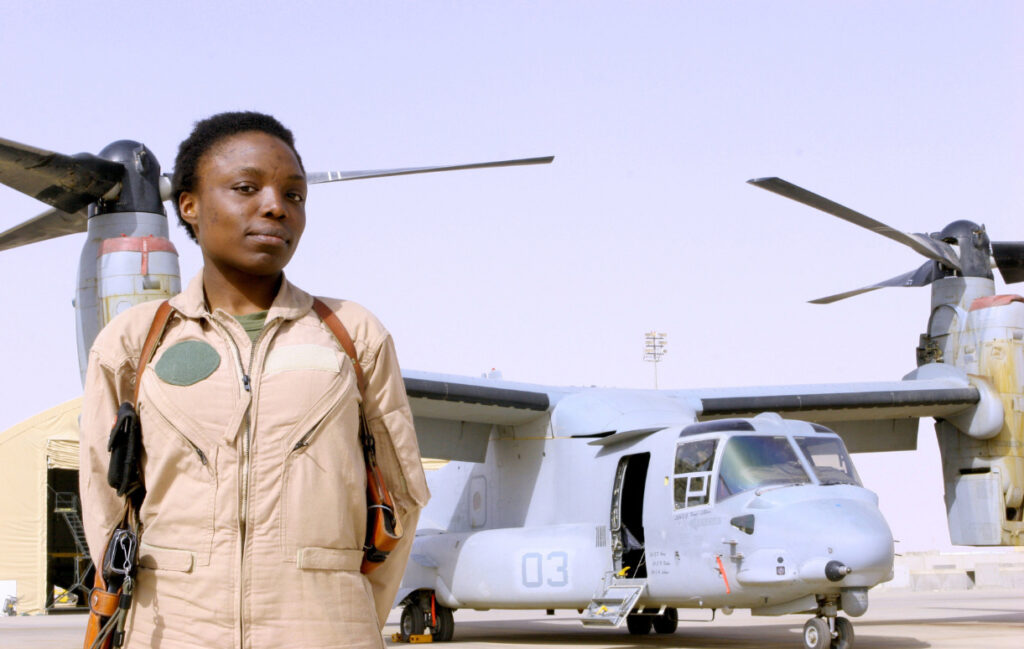 Captain Elizabeth Okoreeh-Baah
"She's going to go a long way because she never quits. She can succeed at anything she puts her mind to." -Isaac K. Okoreeh-Baah Sr. As a 2000 graduate of the U.S. Naval Academy, Okoreeh-Baah was one of the first women to graduate with a Marine Corps aviation contract. In 2006, she became the first woman to pilot the Osprey. See her place in Marine Corps History.
Colonel Nicole Mann
At the end of 2022, Mann became the first Native American woman in space. As a naval aviator and F/A-18 test pilot, she has over 2,500 flight hours in 25 types of aircraft, 200 carrier landings and has flown 47 combat missions in Iraq and Afghanistan. She is also the first female commander of a NASA Commercial Crew Program launch. Connect with this NASA All-Star's story.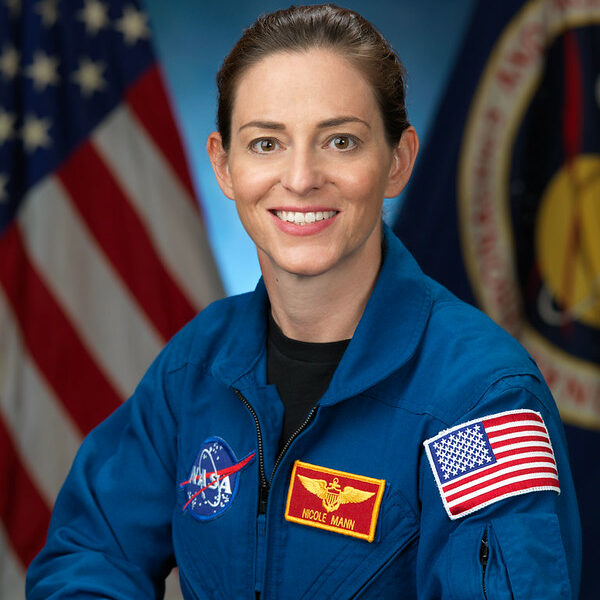 Meet the female Marines of today:
During the month of March and beyond, we honor the women in uniform who took on challenges with fortitude and resilience and never gave up.