November at the Museum
Your gift will go twice as far this Veterans Day with our $25,000 matching gift challenge. Help us continue telling stories from the Veterans who shaped our nation.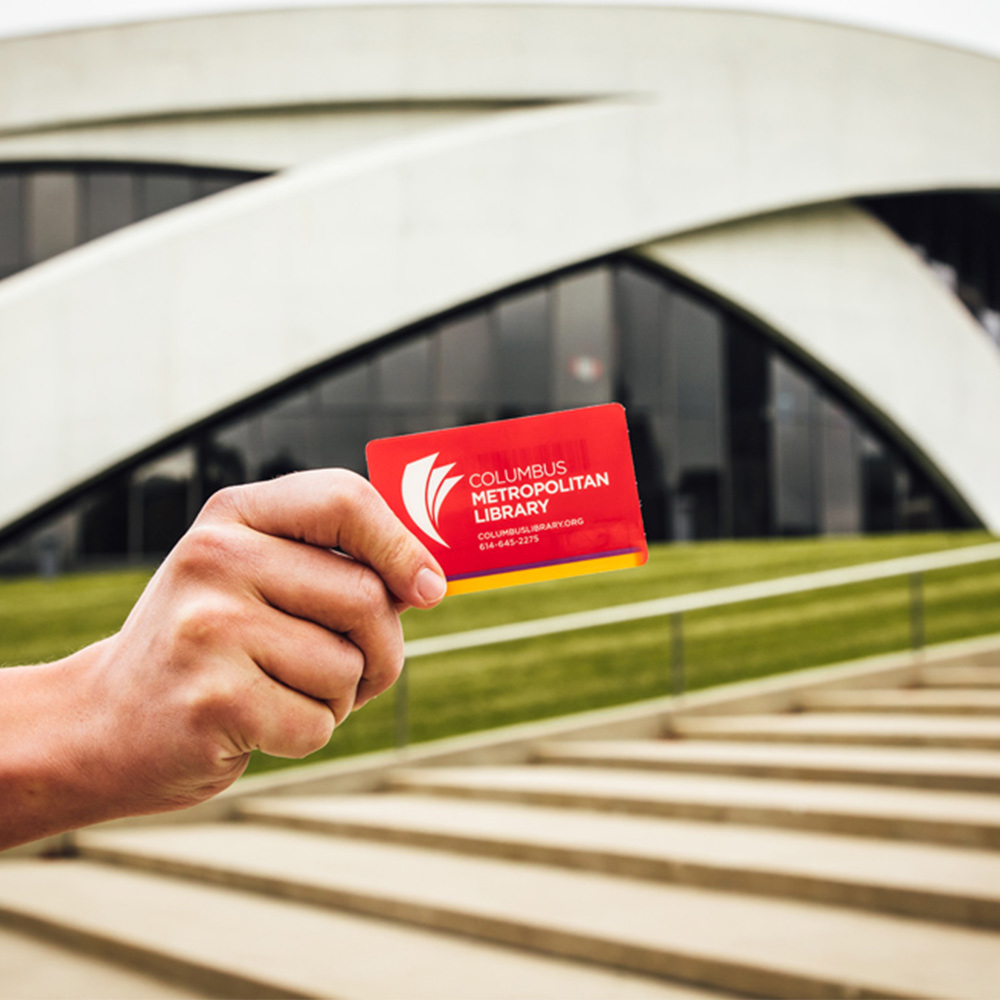 WEDNESDAYS THROUGH DECEMBER 8
Library Card Wednesdays
Beginning November 3, show your Columbus Metropolitan or other area library card, at the Museum front desk on Wednesdays and receive free admission for up to two people that day. This offer extends through December 8, 2021. Don't forget to check out the Veterans Day book selections and displays at the library!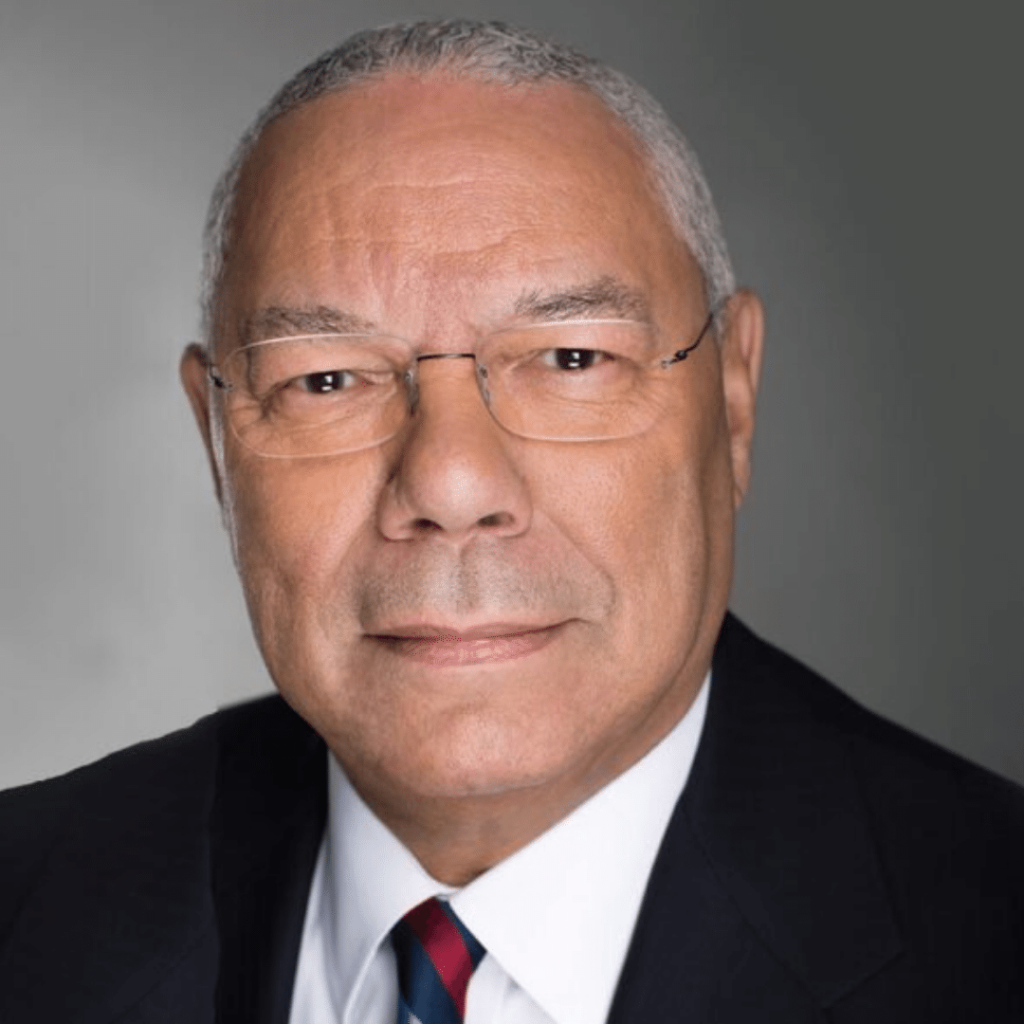 Inspiring Story of Service: General Colin L. Powell, U.S. Army (Retired)
This month's Inspiring Story of Service honors the late General Colin L. Powell, U.S. Army (Retired). Hear from our President and CEO, Lt. General Michael Ferriter, U.S. Army (Retired) as he reflects on General Powell's example of character, leadership and legacy of service.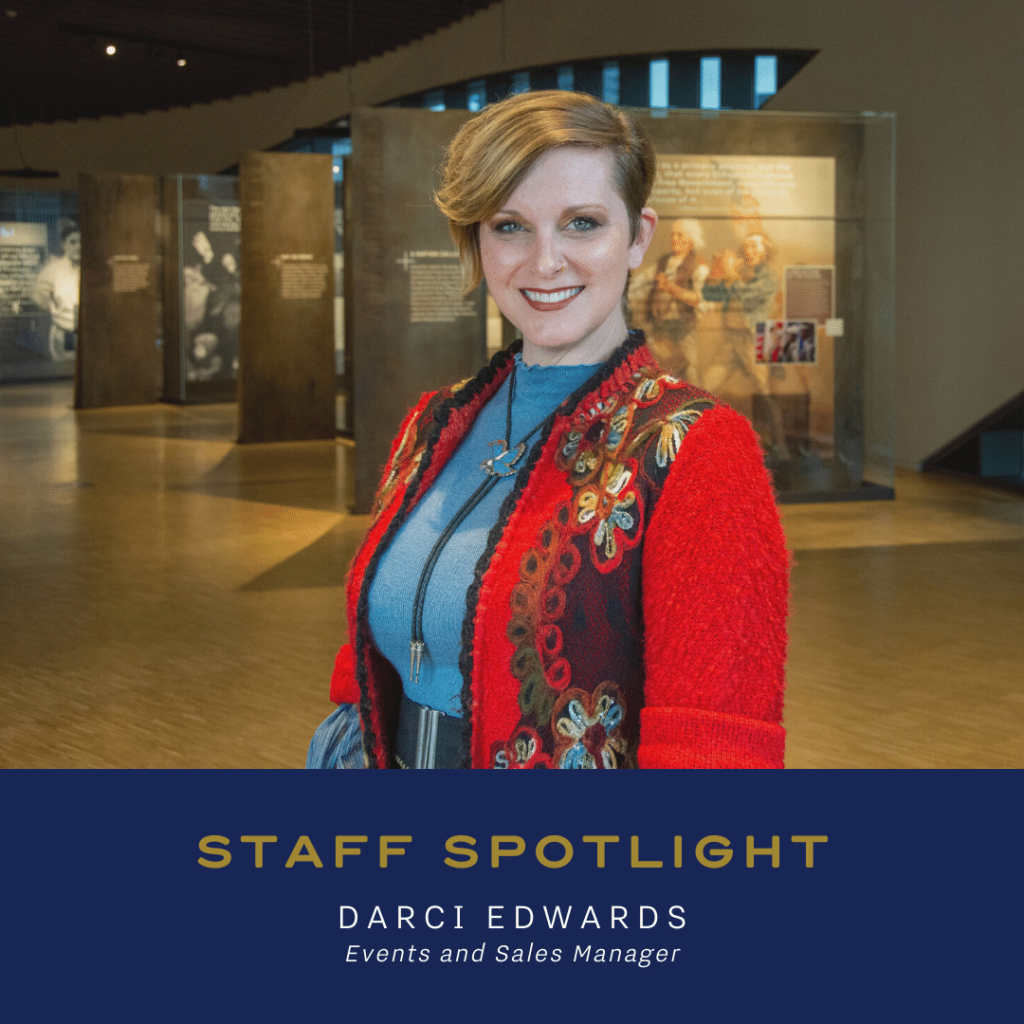 November Staff Spotlight: Darci Edwards
Meet Darci Edwards, our Events and Sales Manager. Darci works with our Experience team to deliver an exceptional event from start to finish for both our internal Museum and external community events.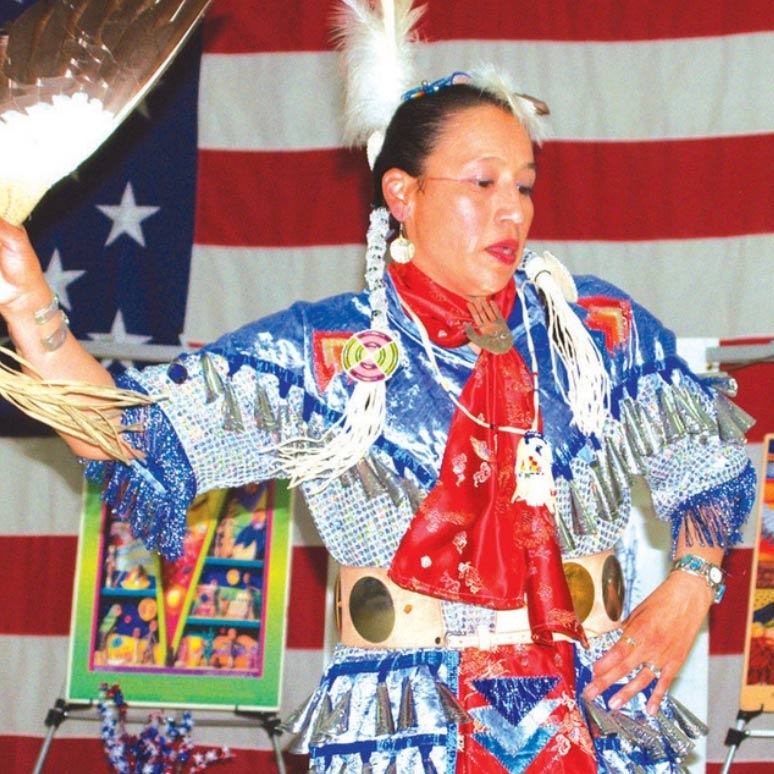 Celebrating Native American Heritage Month

Native American Heritage Month is an opportunity for all of us to celebrate the rich and diverse culture, traditions, histories and important contributions of Native Americans who have served in our military since the American Revolution.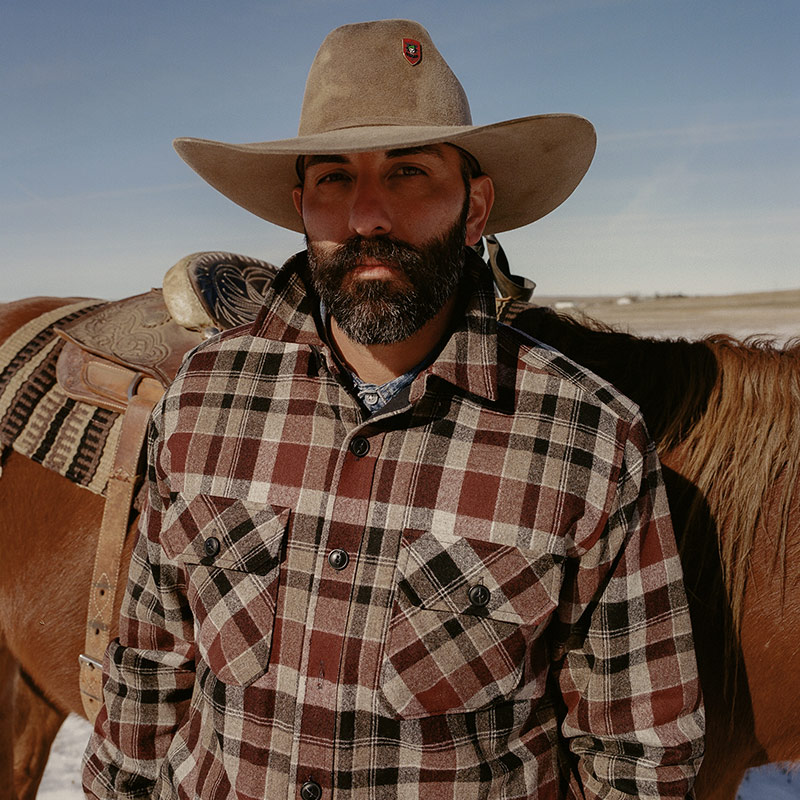 Veteran Spotlight: Jeremiah Wilbur
For this month's Veteran Spotlight, we sat down with U.S. Army Veteran Jeremiah Wilber. He grew up in a Native American family, served in the Army for 20 years and is the founder of War Party Movement. He is also one of the Veterans featured in "The Twenty-Year War" photo-journal and exhibition opening in March of 2022.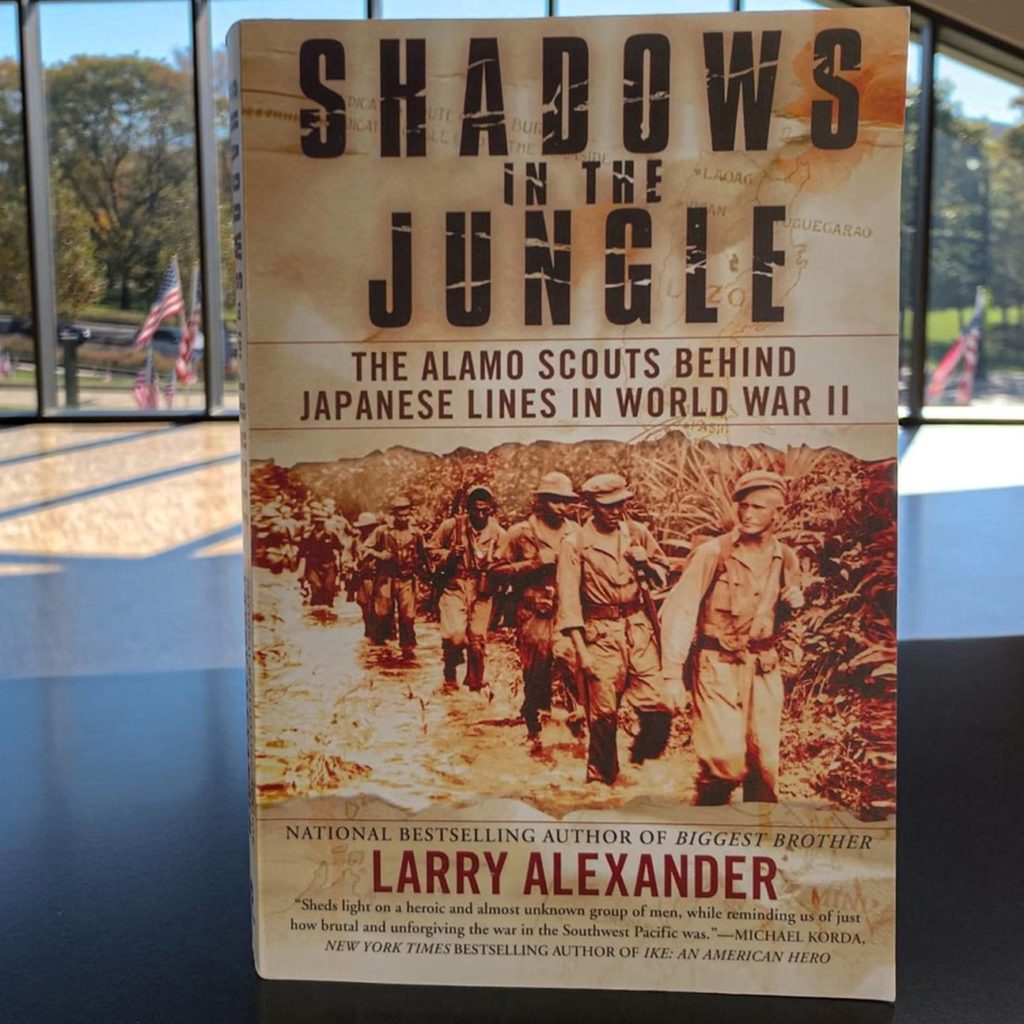 NVMM READS
"Shadows in the Jungle"
In honor of Native American Heritage Month, NVMM's Guest Experience team recommends "Shadows in the Jungle: The Alamo Scouts Behind Japanese Lines in World War II," by Larry Alexander. This book shares thrilling personal accounts of the men who made up General Douglas MacArthur's elite reconnaissance unit during his WWII intelligence operations in the Southern Pacific. Drawing on interviews and testimonies from scout Veterans, Alexander details the nature of the publicly unknown portion of the war. It also highlights the courage, valor and proud heritage of the esteemed "Alamo Scouts," as well as the precise methodology of their mission.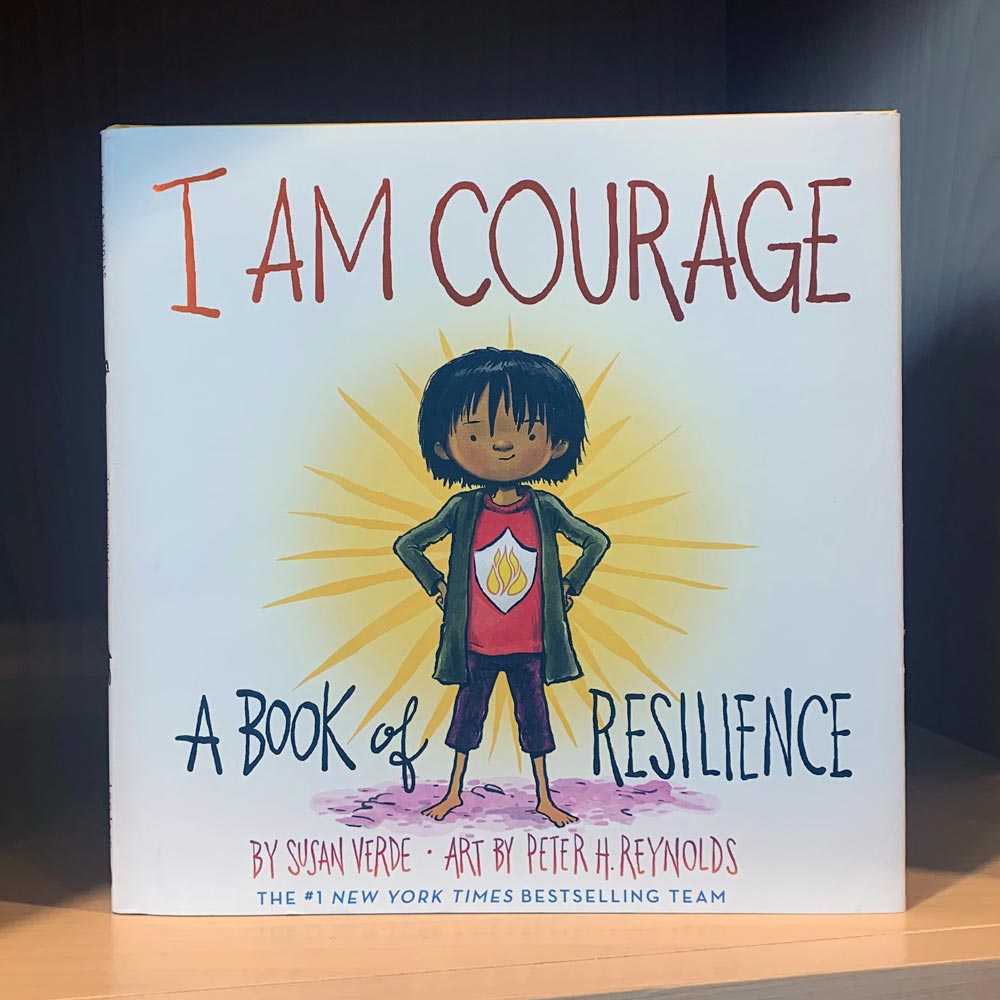 NVMM READS FOR KIDS
"I Am Courage: A Book of Resilience"
While not specifically about the military or Veterans, this story illustrates how service members are put into dangerous situations, and yet continue to stand strong and resilient, facing their fears together as a united force.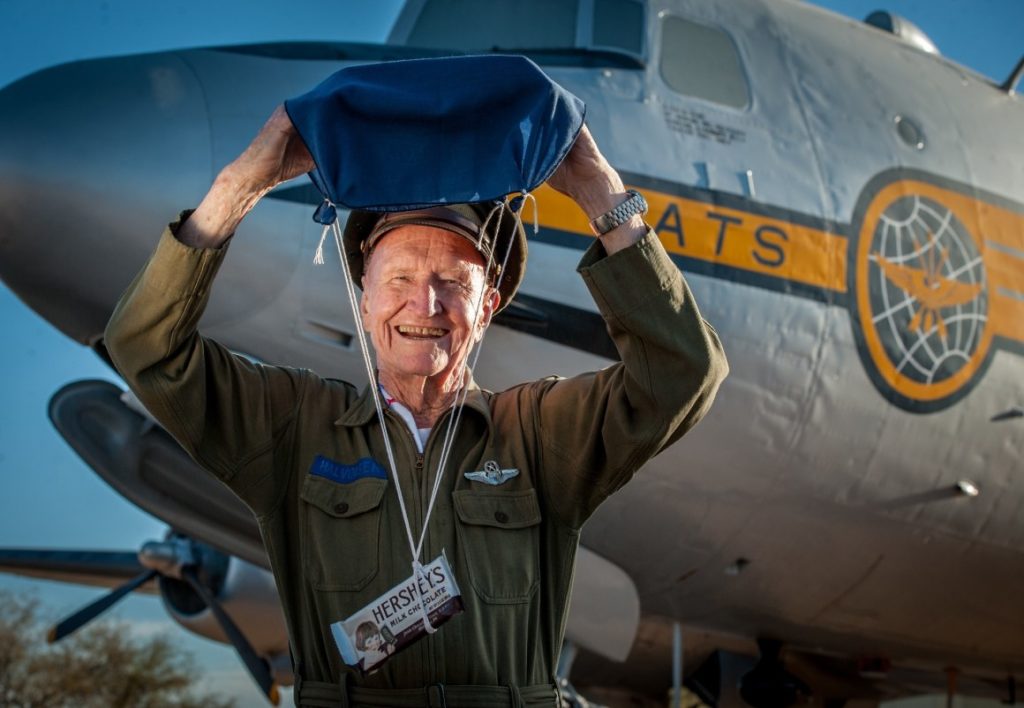 Support the Museum while you shop!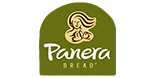 Panera Bread Cafés
Our friends at Covelli Enterprises believe in positively impacting communities including those who bravely serve our nation. Beginning November 1, when you dine at any Ohio Panera Bread café, you can join us in giving back to Veterans and their families to help ensure their stories live on.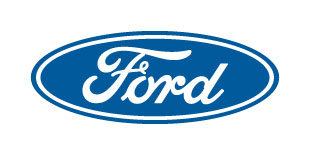 Central Ohio Ford Dealers
Since 1919, Ford Motor Company has supported our nation's military. Starting on November 1, we're joining forces to honor their sacrifice. When you visit Central Ohio Ford Dealerships, you can help support our mission to celebrate the legacy of all U.S. Veterans.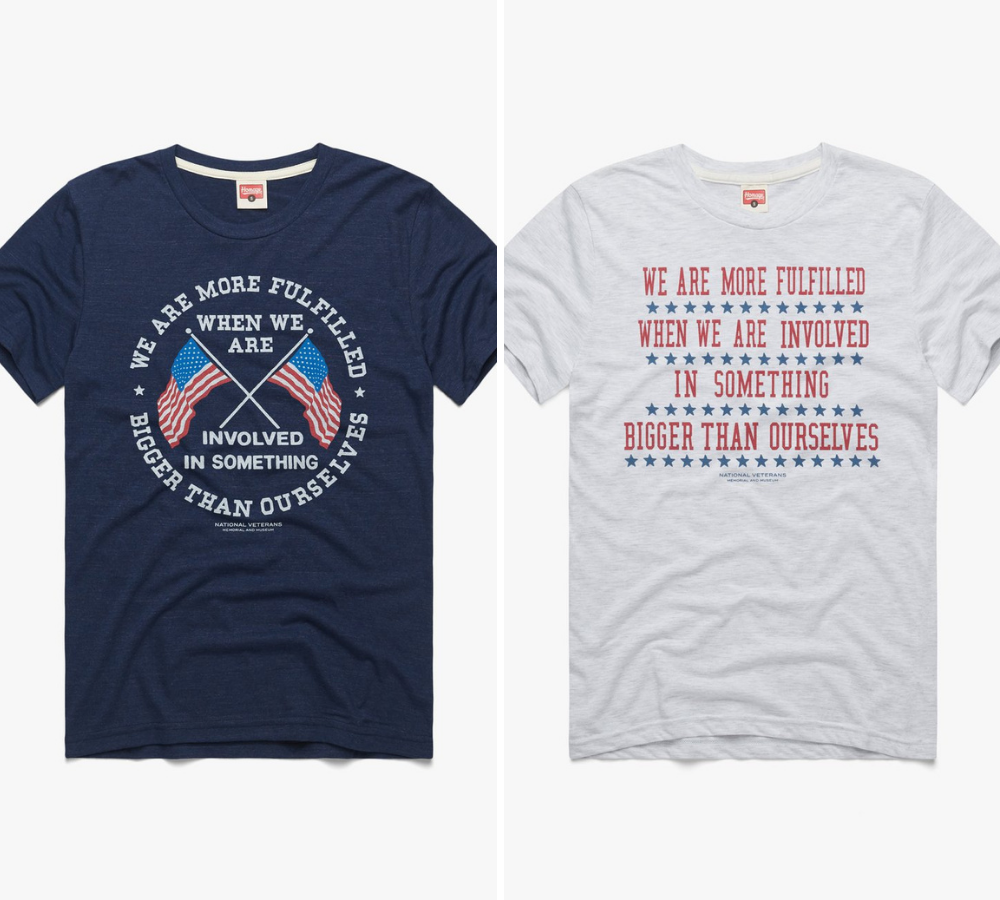 Homage Veterans Day T-Shirts
We're proud to partner with Homage to present two special Veterans Day T-shirts honoring Veterans and commemorating the late Senator John Glenn, a U.S. Marine Corps Veteran and visionary of the NVMM. A portion of the proceeds from each shirt comes back to the Museum to further our mission to honor, connect, inspire and educate.
Videos from our Partners
Veterans Day Presenting Sponsor USAA
Big Lots and the NVMM
The Big Lots Foundation is committed to helping the National Veterans Memorial and Museum raise funds and awareness for outreach programs benefiting Veterans and their families.
Rogue Fitness
In this feature, we hear from military Veterans at Rogue HQ and at the National Veterans Museum and Memorial to get their perspective on what Veterans Day means to them.
Past Events This Month
November Rally Point – John Glenn: A Veteran First
Saturday, November 4
Rally Point hits the road! We're heading to The Ohio State University's John Glenn College of Public Affairs to honor U.S. Marine Corps Veteran, Astronaut, Senator and Museum visionary, John Glenn. During what would have been Glenn's 100th year, we speak with Trevor Brown, Dean of the John Glenn College, about the value of military service, the impact of Glenn on our nation and his inspiration to create the National Veterans Memorial and Museum.
Veterans Day Parade
Friday, November 5
Our Chief of Staff, Col. Bill Butler, U.S. Army (Retired), is this year's Columbus Veterans Day Parade Grand Marshal. We hope to see you on the parade route. Follow us to the end of the parade right here at the NVMM!
Salute to Service Night with the Cleveland Monsters
Saturday, November 6
We're joining the Cleveland Monsters hockey team for "Salute to Service Night" on Saturday, November 6! Sales of select merchandise, including warm up pucks and sweatshirts, will support the NVMM. Bring your Monsters ticket stub in for discounted ($10) Museum admission.
Salute to Service Night with the Cleveland Cavaliers
Wednesday, November 10
We're joining the Cleveland Cavaliers for "Salute to Service Night" on Wednesday, November 10! Bring your Cavaliers ticket stub to the Museum to receive discounted ($10) Museum admission.
Veterans Day Ceremony
Thursday, November 11 | 11 a.m.
This year's ceremony will celebrate our Veterans with remarks from former Vice Chief of Staff of the U.S. Air Force, General Les L. Lyles, U.S. Air Force (Retired); our CEO, Lt. General Michael Ferriter, U.S. Army (Retired); Franklin County Commissioner Erica Crawley, U.S. Navy (Retired) and USAA President, Wayne Peacock. Speakers will share messages promoting support of our Veterans and inspiration from their selfless service in our communities on Veterans Day and every day.
Veterans Day was made possible by presenting sponsor USAA.