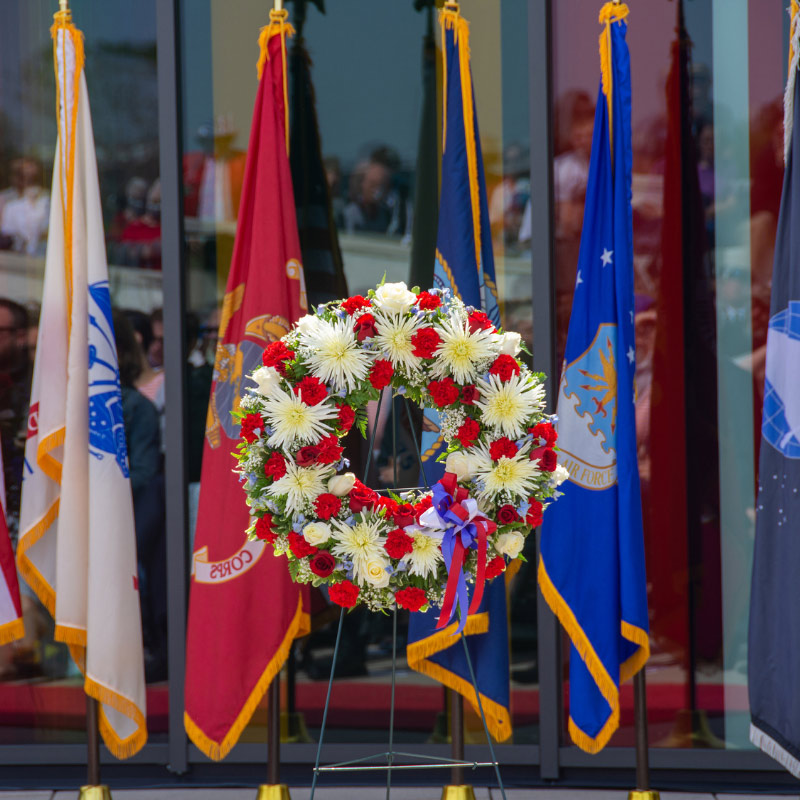 Memorial Day Remembrance Ceremony
Remember our fallen service members on Memorial Day with our annual Remembrance Ceremony starting at 10 a.m. (ET) on the National Veterans Memorial and Museum rooftop.
More information will be announced at a later date. Sign up for our emails to be the first to know about keynote speakers, special events and more.