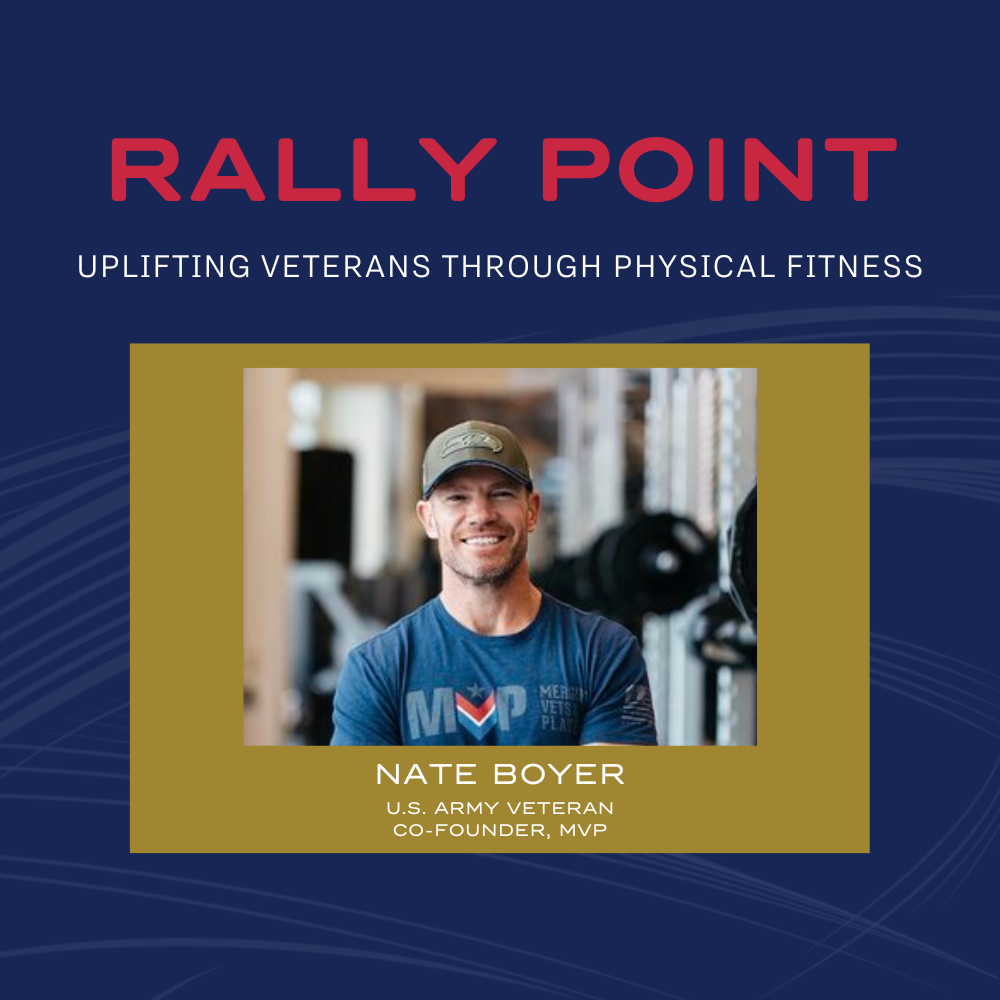 Rally Point: Uplifting Veterans through Physical Fitness
We're heading to California for our next virtual Rally Point with Merging Vets & Players (MVP) on Saturday, August 6. We will be joined by U.S. Army Green Beret, Veteran and former NFL player, Nate Boyer. He will share the power of merging Veterans and former professional athletes, and explore how MVP unlocks the potential of our Veteran community through physical fitness and peer-to-peer support.
Nate Boyer is featured in our current exhibition, The Twenty-Year War: Our Next Greatest Generation.